Decision-Making: Link to Mental Health & Wellbeing
Life is full of decisions. Whether we realize it or not, every second of the day presents us with options and choices, and we must face them and navigate them as best we can. Effective decision-making has the potential to influence positive thinking and to enhance our mental health and wellbeing.
For those living with mental health conditions or facing mental health challenges such as anxiety, decision-making can become more challenging. Studies have shown that anxiety disrupts the decision-making regions of the prefrontal cortex. It is essential to reduce anxiety in order to improve one's decision-making.
Mental Health and Decision-Making
Similarly, individuals living with depression may not be able to make decisions effectively for themselves, as they have lower motivation to engage in activities that will positively contribute to their wellbeing; for example, they will have lower motivation and willpower to go to school, do homework, or even get out of bed. In this case once again, it is important to reduce the symptoms of depression in order to improve one's ability to make effective decisions for one's wellbeing. Reducing symptoms of depression can start in a variety of ways, for example with seeking professional mental health support at a hospital clinic or accessing professional online resources or turning to a trusted loved-one for support.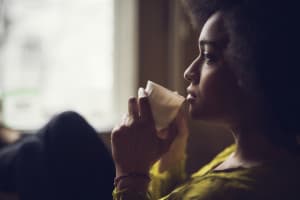 Additionally, in times of distress or chaos, it is important to learn coping strategies and self-care methods that work for you to clear your mind and bring you to a place of calmness that is most optimal for effective decision-making.
Situational elements within your environment and behavioral elements within you can have a significant impact on your decision-making ability; simply being aware of this is a step toward greater wellbeing. Beyond this awareness, the next steps work toward practicing your own healthy forms of self-care or seeking professional help.
In the process of choosing the best route of support or help for you, it is important to consider a recovery path where you have the autonomy to choose interventions that fit your own personal preferences. When you and/or your family are given the valuable and meaningful choice to decide on which treatment plan fits best for you, there is a greater chance that these interventions will truly "enhance personal meaning, satisfaction and quality of life". Shared decision-making in mental health care — between the provider and the consumer — holds great value for the consumer directly in the process of their recovery.
Help-Seeking
The decision to seek help involves many complex factors, largely found outside of the individual. Stigma is a huge barrier to making the decision to seek out professional mental health resources or help. Until speaking about mental health is normalized and systems are set in place to actively encourage having support services for mental health earlier — and not waiting until a crisis occurs — the decision to seek help will continue to present with many obstacles in the way.
Currently, important work and strides are being taken to aim at making help-seeking more accessible to all by eliminating the stigma and other barriers.
At the end of the day, awareness and recognition around our bodies and minds — and what may be impacting our decision-making — is essential in order to move forward toward strengthening our mental health and wellbeing.
 ______
Photos Courtesy of Shutterstock