December Depression: Are You SAD?
There is a common belief that depression often increases around this time of year. According to a Dec. 2016 report in Psychiatric Times, the term "holidays blues" is commonly used to describe depression and the stress that accompanies it during the holiday season.
A 2015 survey by the consumer health information website Healthline (healthline.com) found that 62% of respondents reported their stress levels to be "very or somewhat elevated" during the holiday season. So stress appears to be the major contributing factor to seasonal depression that occurs in the month of December. In this way, the holiday blues can be differentiated from the mental health condition known as seasonal affective disorder, or SAD, that also occurs around this time.
What is SAD?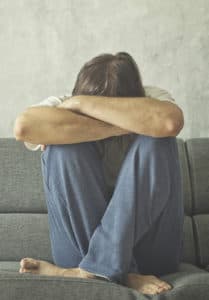 Seasonal affective disorder is a sub-category of major depressive disorder. It is sometimes also associated with bi-polar disorder. It refers to a pattern of depression that only occurs during winter months and disappears during other seasons.
SAD appears to be brought on by lowered amounts of serotonin, an important brain chemical that affects mood, as well as reduced amounts of the brain chemical melatonin, that helps the body maintain proper sleep patterns. Losses in both these chemicals are triggered by the reduction of sunlight during winter months. So SAD is attributed to personal biology, while December depression, or the holiday blues, is attributed to situational factors (the holiday season and the stresses associated with it).
December depression and holiday blues usually dissipate once the holidays are over; but SAD often lasts for several months, while sunlight is minimal.
Symptoms of SAD
People with seasonal affective disorder often experience physical and physiological changes that are associated with depression:
Sleep problems (sleeping too much or too little)
Appetite changes (an increase or decrease in appetite)
Reduced physical energy
Memory issues (poor recall or difficulty concentrating)
Irritability and/or anger
Loss of interest in normal activities
Social isolation
People experiencing the holiday blues don't usually experience these typical depressive symptoms. Instead, they often experience stress, fatigue, and feelings of being overwhelmed.
SAD and Addiction: What Are the Risks?
For those with a substance abuse disorder, certain SAD symptoms, such as the loss of interest in daily activities that would normally bring the person pleasure, can be triggers for increased drug use or relapse. Returning to a pattern of self-medicating with their drug of choice in order to deal with depressive symptoms is a general risk faced by those in recovery who also experience SAD symptoms. About 20% of people who are diagnosed with some type of depression also have substance abuse issues.
Dealing With SAD During Recovery
Here are some suggestions for dealing with SAD, all winter long.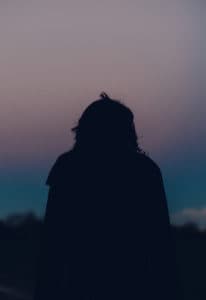 Try light therapy. Many people with SAD find that using a light therapy machine, that produces light similar to sunlight, for 1-2 hours each day to be very helpful in reducing symptoms. People often use the light therapy machine while reading or watching TV.
Get outside as much as possible. Getting natural sunlight (which is possible even on cloudy days) is perhaps the best way to minimize the effects of SAD. But don't wear sunglasses! The sunlight works to diminish SAD when it hits your eyes, not your skin.
Consider supplements that are purported to reduce symptoms of depression, such as St. John's Wort, melatonin and omega-3 fatty acids.
Practice good sleep hygiene: Go to sleep at the same time every night and try to get 8 hours of sleep per night. A regular sleep schedule helps regulate your body rhythm cycles and balance your brain's chemistry, which can be altered by SAD.
Dealing With Holiday Blues
Here are some suggestions to reduce the stress associated with holiday season "blues":
Avoid over-indulging on holiday goodies. Maintain a balanced diet and limit caffeine, nicotine and sugar.
Exercise regularly. Even though your schedule may be busier, maintaining a good exercise regime is important for overall health as well as for warding off the blues.
Avoid social isolation. Even if you feel less inclined to socialize, don't hibernate. People who maintain active social connections are generally happier and have fewer problems with stress and sadness. Visit with friends or relatives, volunteer, or spend time with others who may need social support as well, such as someone in a nursing home.
Reduce holiday-shopping stress by shopping early or shopping online to avoid crowds. Be realistic about your budget and resist spending more than you can afford.
Reduce family-gathering stress by making a pact to avoid "hot button topics" and limiting time spent around relatives with whom you are less comfortable.
Designate and use the support of a "sober buddy" when attending holiday parties–someone who will help you avoid or limit drinking and who can help you exit a situation that may have become uncomfortable.
If grief is a factor, pre-arrange "comforting" options with party hosts ahead of time. Ask for access to a room, should some alone time be needed to compose yourself. Or take a break; leave and go for a walk for a few minutes. Ask hosts to reassure people who may wonder where you are, if they notice that you suddenly went missing from the gathering.
For those in recovery, re-commit to your recovery program. Because there are often special challenges to sobriety during the holiday season, it is a good time to review and reinforce your recovery plan. Meet with your support group or sponsor and discuss the progress you've made. Celebrate your positive gains in ways that support your goals. For example, enjoy a meal together with friends or take part in a fun, shared activity.
By being proactive with your health regime, focusing on maintaining supportive social interactions, and managing your behavioral habits to maximize positive outcomes, you can regulate your mood and enjoy life throughout December and all winter long.
Images Courtesy of iStock