CRAFT for Parents of Kids with Substance Problems (Part I): A New Online Science-Based Program
"CRAFT works," said Tom F. "When we discovered CRAFT, it seemed most compatible with our personal beliefs – that people are basically good. We love our daughter and we know she has potential."
Before finding a CRAFT (Community Reinforcement and Family Training) group, Tom and his wife, Sandra, had been to Families Anonymous, AA groups, and a 12-step group for family members at their church, which overall he described as "wonderful spiritually." (They still take part in and even facilitate some of these groups.) However, he added, "We'd hear about tough love, enabling, kicking them out – are you kidding me?" As for advice from others, he said, "Everyone has an opinion about what you should have done, could have happened – they're just not informed. When we found a group that used CRAFT, the floodgates opened. We found out what we needed to change so that our daughter would talk with us again. It gave us practical help."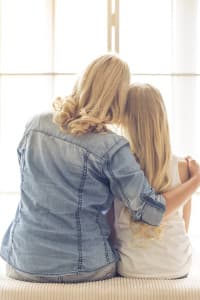 Tom and Sandra found their way to a CRAFT group circuitously, after finding out that their now 23-year-old daughter was using heroin following a long struggle with mental health problems and poring through many resources including my book, Inside Rehab, and the family book, Beyond Addiction, written by the founders of the Center for Motivation and Change (CMC.) At CMC's website, they found the CRAFT-based "Parents 20-Minute Guide: A Guide for Parents About How to Help Their Children Change Their Substance Use." They then learned about and attended a local weekly family support meeting that followed the guidelines in the book, Get Your Loved One Sober, co-authored by CRAFT developer Robert Meyers, PhD., a Research Associate Professor Emeritus at the University of New Mexico's Center on Alcoholism, Substance Abuse and Addiction.
Tom and Sandra were fortunate to find a local CRAFT group because they are few and far between. From my research in studying traditional U.S. addiction treatment, most offerings for families are "psycho-educational" family weeks, weekends, or evenings that focus on education about addiction (usually based on the disease model/12-step approach) with some group counseling and encouragement to go to Al-Anon.

CRAFT in a Nutshell
 
With the CRAFT model, family members, as well as caring friends and partners, are the focus of the therapy instead of the person with the substance problem. CRAFT strategies help participants create an environment for the substance user that facilitates making a non-using lifestyle more rewarding than one focused on using alcohol or other drugs. Participants receive training to improve their communication skills and reinforce non-using behavior in their loved ones, while reducing participants' actions (such as nagging) that reinforce using. CRAFT uses an overall positive approach and steers clear of any confrontation. Having participants take care of themselves is also an important emphasis of CRAFT. 
 
Randomized clinical trials have shown CRAFT to be three to five times better at engaging resistant substance users in getting help for their substance problems than Al-Anon or more traditional "interventions." Studies with adults have shown that almost seven out of ten people who use the CRAFT program get their substance user to attend treatment. Research has also shown that people who attend the CRAFT program personally benefit by becoming more independent and reduce their depression, anxiety and anger symptoms, even if their loved one does not enter treatment.
New "Parent CRAFT" Online Program
Most recently, Tom and Sandra received help in implementing CRAFT with their daughter through the interactive film-based Parent Craft course at Cadence Online. It's designed for parents of adolescents or young adults whether they're in early stages of using, in treatment, or in recovery. Filmed by a multiple Emmy Award winning film director, Parent CRAFT uses real-life parent-child interactions that show actors in challenging situations parents and young people might encounter – typically by first posing a common negative way a parent might respond (one that's likely to interfere with the goal of decreasing or quitting drug use) and then reenacting the same situation with the parent using CRAFT skills.
Each vignette is focused on a specific CRAFT approach including the following (there are several others):

Communication

– learning skills like staying on point, being positive, and accepting partial responsibility

Positive and negative reinforcement

– breaking through the use cycle by rewarding your child for being sober and responsible as well as avoiding reinforcement of using behavior

Allowing for natural consequences

 – understanding why, when, and how to safely withdraw from your child when he or she is using.
The main goals of the course are to improve the relationship between the parent and young person; to reduce the child's problem behaviors; to help parents get their child to accept professional help; and to learn how to support young people during treatment and recovery.
When visiting teen programs for Inside Rehab, at one prominent residential program, parents were repeatedly warned that it was likely their child would relapse but parents weren't given practical tools should that happen. At the time, I thought how helpful CRAFT skills would be for parents of a young person who's been through treatment and then has a recurrence of use.
Jim Bosler, founder of the company (Cadence Online) that developed Parent CRAFT said, "Most of our audience to date has been parents of kids in treatment programs or ones that have returned home and are struggling. A close friend of ours just lost her 21-year-old daughter to heroin overdose after returning from a year away in a program. She failed without support. Our friend is now talking up Parent CRAFT to other parents."
How Parent CRAFT Came to Be
Bosler, a former CEO of successful video game company, is now the CEO of Cadence Child and Adolescent Therapy, which has a comprehensive evidence-based outpatient program in Kirkland, Washington for self-harming and suicidal adolescents and their parents. He developed the new Cadence Online to create engaging online courses that teach evidence-based skills to parents and others involved with young people. To bring Parent CRAFT to life, Bosler pulled together leading scientific experts, including Kimberly Kirby, PhD, at the Treatment Research Institute in Philadelphia, and Dr. Meyers.
…at Minnesota Alternatives (an outpatient dual diagnosis program where I work part-time) we are using the Parent CRAFT program in the Family and Friends group that I co-lead and the participants – even ones whose young adult child lives separately from them – who are learning CRAFT skills seem quite "into it."-Anne FletcherBosler told me, "I am a concerned parent that experienced the desperation first hand of not being able to find services when I needed them. I created Cadence Online, a new and separate company from the clinic, to provide greater access to evidence-based skills training for parents, initially focusing on substance abuse. It's a challenge with skills training, as parents typically want somebody else to fix their child and they don't believe that they can be effective as parents. So we need to educate first about the power of their role and how success for their child depends to a major degree on the quality of their support." He added that there is hostility from "the Al-Anon crowd advocating that you need to play hardball with your kids and let them do it on their own… Discouraging, but we will keep at it."
Bosler feels that the biggest challenge in getting parents to actually use CRAFT resources is willingness to accept that their kids are at risk even if they see no signs that they might be using drugs and alcohol. (In other words, they think, "Not my kid.") He stated, "We just a lost a girl who died at high school during her first month of using heroin. Her parents had no idea. It will require a sea change for parents to accept they need to intervene before it becomes a crisis."
I told him that at Minnesota Alternatives (an outpatient dual diagnosis program where I work part-time) we are using the Parent CRAFT program in the Family and Friends group that I co-lead and the participants – even ones whose young adult child lives separately from them – who are learning CRAFT skills seem quite "into it." Bosler replied, "I like hearing these positive stories, where parents take ownership. I find that parents and docs mostly sidestep their roles by rationalizing that only 'bad kids' use drugs and they just need to go to rehab. They let themselves off of the hook from the need to learn skills. Glad you have found a way to do some good with these families."
He affirmed that CRAFT has been used with kids both at and away from home, noting, "The slow-to-launch kids are a big part of the need."
**Names have been changed to protect confidentiality

Part II will address "Parent CRAFT in Action," with examples of how a family implemented new skills that brought about positive interactions with their child.

Image Courtesy of iStock