An Inside Look at Youth in Recovery With Brooke Feldman
Brooke Feldman has been in long-term recovery for eleven years. In the past, she coordinated a Certified Youth Recovery Specialist training program, and currently, she supports behavioral health systems across the country with improving their systems of care. After earning her Bachelors in Social Work, she went on to get a Masters in Social Work from the University of Pennsylvania.
Brooke is considered a leader in the recovery community and was generous enough to share her thoughts on the industry with us in the following interview.
So Brooke, tell us about where you came from and what you do now.
Where I came from is the following: I was a child who grew up with a mother that was absent from my life due to her own struggles with substance use and who went on to die from a heroin overdose when I was 12 years old.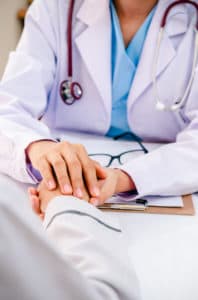 For as much as I swore that I would never be like her, the trauma of losing my mom – not once, but twice – was the catalyst that led me to turn to alcohol and other drugs to cope with life. At the age of 13, I entered into treatment for the first of what would be countless treatment episodes throughout adolescence and, at the age of 15, I wound up in handcuffs for the first time and became involved with the juvenile justice system. As a result of my experience with my mother, I lost hope for recovery from substance use disorder before I even knew that recovery was a possibility. I had no hope for a better life for myself – even my family and the treatment professionals involved in my care expressed having little hope for me.
I sort of cycled in and out of the adolescent treatment and juvenile justice system and, at the age of 17, recognized that in order to "get out," I had to be compliant. Rather than focusing on addressing my challenges, my focus became convincing the treatment staff, my probation officer, the judge and my family that I was better. After years spent in institutions, I knew all of the right things to say and do. In the end, I "got out," but I never really addressed the challenges that led me there; nobody picked up on the fact that nothing had changed within me except for becoming "compliant." It didn't take long for me to wind up right back into living with a substance use disorder and it wasn't until the age of 24 that I entered into – and sustained – long-term recovery.
Since early in my recovery journey, I have worked in the behavioral health field in various capacities; I found my passion and calling in supporting individuals, families, communities and systems with making wellness and recovery possible for all. I currently get to combine all of my personal and professional experience to date in my role as a national behavioral health consultant working with city and state behavioral health systems to improve access to and quality of behavioral health services. I am also an MSW candidate at the University of Pennsylvania's School of Social Policy and Practice.
How has your overall perspective on recovery changed during the time you've been in the field and in recovery?
Since I've been in recovery myself, my perspective on recovery has drastically changed. While for young people, any alcohol or drug use ought to be discouraged due to the known adverse impacts on biological, psychological and social development, I have really grown to embrace the idea that recovery does not necessarily include complete abstinence for many adults. I used to believe that wellness and recovery could only result from complete abstinence, since that is what I have found to be the best path for myself and many others. During my adolescent treatment experiences and early mutual aid group exposure, I was also taught that complete abstinence was a non-negotiable requirement of recovery, and my early days in recovery were riddled with this message as well. Since becoming more educated about the vast array of recovery styles and pathways, I no longer see recovery as limited to those who practice abstinence only.
Since entering into the field, my knowledge and understanding of multiple pathways to recovery has grown tremendously. My understanding of recovery as not only an individual process, but one that happens within the context of families and out in communities has grown as well. Perhaps most profoundly, I now see recovery as something that is not about luck, magic, or being ready for it or not, but more so about individuals and families having access to the resources and supports they need, when they need it and for however long they need it. My work focuses on creating opportunities for that access.
What are your biggest takeaways on youth in recovery?
I think the biggest thing is recognizing that drug use is a coping mechanism. It's not the core problem. What's going on with the young person is key. I believe the focus should be on supporting youth with building on and growing resilience. Tapping into their interests – healthy activities – so they don't need the substances. I believe in strength-based individual therapy.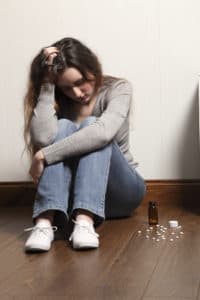 For young people, we shouldn't make them identify as addicts or alcoholics. They can grow out of this moment. We shouldn't stigmatize them with a lifelong identity as someone who is damaged. They should be given as many opportunities as possible to fully integrate into their communities. I certainly encourage all young people to abstain from all substances as their brains develop, but I do not encourage them to isolate from their communities. Finding healthy outlets for their energies is the key – outlets like sports or art. Finding interests that aren't about drugs, but at the same time, realizing that we have to address the issue that caused the drug use in the first place.
Good therapy and, sometimes, support groups can help. Kids go through so much trauma…I certainly did, and I know what it did to me. Getting kids the help they need as early as possible, but not making it all about drugs. It can take some time and patience, but parents need to know that keeping the lines of communication open is key. If you're judgmental, you're programming your kid to lie. Let them know that no matter what, they can come to you. They can tell you. Sometimes you will find that it's hard to hear what you have to hear, as kids go through the world as it is today. But it's worth it. If you can keep communication open, you may stop substance misuse before it starts.
Images Courtesy of iStock