The Aftermath of Rejection: How to Take Care of Yourself Afterwards
Rejection comes in various sizes, shapes, and forms, and all of us are susceptible to facing rejection –– whether it's getting denied a job offer, getting turned down by your date, facing parental rejection, not being included in a friend group, or any other form of denial or nonacceptance. Often, rejection and the aftermath of it can take a toll on our wellbeing and can make us question our worth.
This article will offer a few different tips and strategies for coping with rejection and how to take care of yourself afterwards. These tips are meant to be broad in the sense that they can be applied to the various forms of rejection and how rejection may present itself in our lives.
Accept that the rejection has happened
The first step in taking care of yourself is to accept the situation you are in. Accept your own unique situation of rejection; it could be that you did not get the job, or that your friends have isolated you from the friend group, or that your parents no longer support you, or that your girlfriend no longer loves you.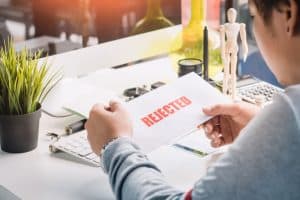 "We regret to inform you that we cannot offer you a spot in the Class of 2018…"
"Let's just be friends…"
"Due to the competitive pool of applicants, we are unable to offer you a position at our company, but we encourage you to apply again next year…"
"You are an utter disappointment to our family…"
These may be harsh truths but in order for you to move forward with thriving in your life, you must accept the reality of your rejection. This may take time, but in the process of accepting your situation, the tips below may be beneficial. Recognize that at a certain point, you've tried your best and done everything you can, and the outcome is out of your control. Your reaction to the outcome is what has the potential to shape you strongly, and this all starts with accepting that the rejection has happened. Remember that accepting it differs greatly from being complacent about it. Rejection is not an indicator of your potential; it's an open door for growing your potential.
Write about it
Simply taking the time to journal or write down the thoughts going through your head or how you are feeling after facing rejection will serve as a meditative and curative process. Often we have various worries, concerns, or fears after a rejection. By writing these insecurities down, you are taking power away from them. Your worries and fears can no longer hold you down, as you are beginning to process them and understand them in a tangible way; they will no longer be circulating around in your thoughts and clouding your judgement or free-will.
Talk about it with supportive people in your life
Taking care of yourself after a rejection may take time. It's important to have people — or even just one person — who can support you unconditionally throughout the time of recovery from rejection. Letting them know your thoughts, reflections, and ideas can foster healing conversations as you work through the challenges together.
Practice self-care and go back to the roots of embracing your worth
Assure yourself that the rejection you have faced does not define you. It does not take away your worth, and it does not make you a worse individual. It is simply an obstacle in your path, a hurdle in your story –– one that you will overcome and surpass. It's essential to continue showing love to yourself in the process of healing from a rejection.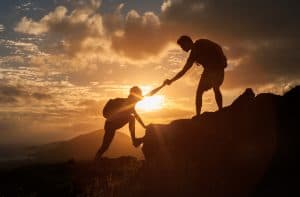 This process can vary in length for everyone. However, make sure to include elements of self-care that work best for you, such as: practicing mindfulness or meditation, immersing yourself in nature, being active, going on walks outdoors, surrounding yourself with supportive loved-ones, finding or continuing hobbies, indulging in arts and crafts, giving your time to help or mentor those who are less privileged than you, exploring a new city and observing its details, writing down a daily list of everything you are grateful for… the list of self-care options is endless. Practice what works for you and always keep in mind that you are worthy.
______
Photos Courtesy of Shutterstock