Advertising Ourselves Out of a Public Health Emergency? Not Likely…
President Trump has declared the opioid epidemic a public health emergency, which as many have noted, falls short of declaring it a national emergency. I understand the reasons behind the declaration of a public health crisis as opposed to national emergency in the face of the devastation of large swatches of Florida, Texas, Puerto Rico, and California that are suffering weather-related disasters. However, it remains terribly opaque what the declaration of public health emergency means in terms of moving forward. The declaration is for ninety days, though it may be renewed as many times as the President deems necessary.
At present, no new financial resources have been allocated, though perhaps there is a little more latitude in how grant monies may be used. Nor has the federal government given any indication of a willingness for the Department of Health and Human Services to use its authority to negotiate for lower prices for naloxone. What may happen with treatment and Medicaid is unknown.
Advertising the Opioid Fight
The President has stated that what we need to fight the opioid epidemic is "really tough, really big, really great advertising."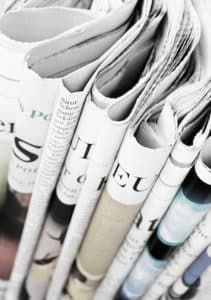 This advertising would be innovative and educational as President Trump notes. He said, "This was an idea I had, where if we can teach young people not to take drugs, it's really, really easy not to take them." I am an educator who works with young people (18-22). I believe in the transformative power of education. I must believe in the transformative power of education, otherwise I would not be able to do what it is that I do. However, advertisements tend not to be vehicles for transformative education of the sort the President imagines.
Historically, advertising campaigns for drug and alcohol use have been ineffective, especially when they are directed at young people. From Nancy Reagan's exhortation to "Just say no," to the frying egg of "This is your brain on drugs," ads have not led to any noticeable decrease of drug use. However, advertisements have had a phenomenal impact on the increased use of drugs. One of the most effective taglines ever in advertising is "Talk to your doctor or pharmacist about [insert diagnosis and recommended drug here]."
Disease branding and its concomitant cure for the disease have encouraged, if not authorized, patients as consumers to self-diagnose and advocate for particular drugs. Combine this with the fact that physicians are often stretched and stressed, it isn't surprising that the advertisements directed at them by pharmaceutical representatives come readily to mind. The gift pens come readily to hand-write the prescriptions.
Ads That Increase the Possibility of Education and Transformation
The connection between medically prescribed opioids, opioid addiction, and heroin addiction is indisputable. How do we educate healthcare providers – including dentists and veterinarians – about this connection and how to work with patients? Parents of younger patients? Potential patients?
We need more robust and proactive education but if advertising is all we get, then we need to make those ads count. Below are some sketches of ads I propose as having the possibility of education and transformation.
Advertisement #1: A teenage athlete has suffered a torn ACL injury playing on artificial turf. Surgery is the only option. The surgery goes well and while in the hospital, the pain is treated with opioid drugs. Come discharge time, the physician discusses pain management with the parent and child. Post-surgery pain is considerable and there's promise of pain during rehab. The physician addresses a parent's desire for her child not to be in pain along with her worry about the dangers of opioid pain relievers against the reality that pain is part of the healing and rehab process.
Advertisement #2: A dental patient is flat on his back after a difficult root canal. The root canal itself is not painful thanks to Novocain but that will wear off in short order. With the last root canal, the patient's jaw was sore and his gums very tender. The patient requests a seven-day supply of hydrocodone. The dentist offers two doses and moves on to discuss possible non-opioid pain relievers that can be used in tandem to address the pain.
Advertisement #3: A middle-aged woman is at a friend's house visiting when she asks to use the bathroom. She opens the medicine cabinet and starts examining all the medications, noting that some of them are expired. She removes several pills from each, and then flushes the toilet and washes her hands. Information about disposing unused and expired medications scrolls across the bottom of the screen.
Advertisement #4: A veterinarian is treating a dog who is clearly in pain because of an injured front leg. The vet prescribes opioid pain medications. In a flashback, we see the owner furiously looking all over his house for pills but not finding any. Then he looks over at the dog…and we are back in the vet's office seeing the dog's scared face. Scrolling underneath would be, "You wouldn't want to hurt your best friend" or something equally evocative.
Ads like this will probably never get made in part because they highlight the connections between Big Pharma, physicians, persistent and desperate people. My slim hope is that we will not revert to scare tactic ads in the hopes such ads would teach people not to use drugs.
Bridging the Gap
Teaching young people not to take drugs is not easy. Nor is it easy say no to take drugs…even when you know all the reasons not to take them. This is not necessarily a function of age; the same holds for older people. Advertisements are not sufficient to bridge the gap between a person knowing what is good/right/healthy and acting on that knowledge. Bridging that gap requires many of the approaches and programs that cost money.
At minimum, naloxone needs to be more affordable and available. Access to outpatient treatment program and medication assisted programs needs to be improved. Community capital needs to created and harnessed including more after school programming for young people and more social opportunities for seniors. The safety netting for people who struggle with mental health concerns or who are veterans needs massive improvement. I'd welcome ads about these sorts of programs.
Images Courtesy of iStock