A Heath Secretary Who Needs to Learn a Lot More About Opioid Addiction
If you wanted to destroy the US government, you could do no better than picking the most incompetent and ideological person to lead each of its departments. This has been Trump's practice – whether done cynically or out of ignorance, we may never know.
The head of Trump's Environmental Protection Agency is a climate denier, long intent on destroying environmental protections and efforts to prevent global warming. Trump's head of the Energy Department wanted to destroy it when he was a candidate for president four years ago and now runs it as a stooge of the energy industry. The head of the Interior Department favors giving away public lands. The Education Secretary hates public education. The Housing Secretary doesn't believe in public housing. The Secretary of Defense is nicknamed "Mad Dog." And Trump's Secretary of State, responsible for our foreign policy, is so intimate with Vladimir Putin that last year he was awarded the Order of Russian Friendship. Pretty embarrassing given Trump's reliance on Russian rigging to win the election. You couldn't make this stuff up.
Then we get to the Secretary of Health and Human Services, Tom Price, MD – a doctrinaire Republican first and a compassionate doctor last. We already knew Price was doing everything he possibly could to wreck US healthcare and deprive thirty million humans of medical services- all to provide a tax break for the super-rich. Now we learn that Price also knows nothing about the nationwide, catastrophic opioid epidemic that his department is charged with fighting.
Price said: "If we're just substituting one opioid for another, we're not moving the dial much." This simply ignorant statement flies in the face of compelling evidence that substituting a much less harmful opioid for another much more harmful one is precisely the help many people addicted to opioids require.
Political Posturing Risks Lives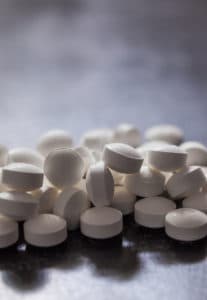 This opioid epidemic is much greater in extent and varied in victims than any that ever preceded it. The victims include the very young and the very old; men and women; the urban and rural; street types and solid citizens; rich and poor; and those hooked by cartels, greedy drug companies, and greedy doctors.
The opioid epidemic will not yield to simple, ideologically driven solutions. We get it that Trump, Price, and Sessions want to pander to a puritanical constituency and act like the hard-on-drugs, tough guys. But this is not the right issue for political posturing – too many lives are at stake.
If more than 30,000 Americans were dying each year from terrorist attacks, we would put aside political prejudices and join together using whatever tools are at hand in order to defend ourselves from the threatening scourge. Opioid addiction is now our country's public enemy #1 – killing more people than terrorists ever could (note that terrorists have killed an average of only nine people a year since 9/11).
Urgent action is needed now. We can't allow an ignorant and ideological Secretary of Health and Human Services to score his petty political points at the expense of precious human lives.
No One Size Fits All
Some few people hooked on opioids will be able to drop them via slow detoxification under medical supervision. And once detoxed, some of these may never again require further addiction treatment. Many more who want to stop opioids will require extensive rehabilitation services accompanying detoxification and perhaps support lasting for decades thereafter.
Many patients won't be able to end their dependence on prescription opioids, ultimately staying on them for long periods, perhaps even an entire lifetime. And some patients, whether Dr. Price likes it or not, will require long-term maintenance with other opioids that are much less dangerous than those peddled by the ruthless drug companies and the ruthless drug cartels.
Some will need methadone replacement, which stimulates the same opiate receptors as prescription and street drugs, but in a way compatible with normal life and much less likely to cause overdose and death. Some will need maintenance replacement with buprenorphine, a mixed opioid agonist/antagonist that is less likely to cause highs or be abused.
Evidence shows that all of these opioid maintenance therapies decrease the risk of relapse, work impairment, use of more dangerous street drugs, AIDS, overdose, and death.
The Stakes
If not properly treated, victims of the opioid epidemic are vulnerable to disastrous life impairments, overdose, and death. As tolerance builds, getting sufficient prescription meds becomes increasingly expensive and often requires inconvenient doctor shopping. Cartels fill the gap by selling much cheaper heroin, perhaps spiked with ridiculously potent and deadly fentanyl and carfentanil.
The first priority in fighting the opioid epidemic is to prevent its further spread to new pain patients. The second priority is to develop a practical, mutually agreed upon treatment plan for everyone currently hooked. For many, this will include replacement with less dangerous opioids. Secretary Price should hold his tongue, contain his prejudices, and let his agency do its job.
Images Courtesy of iStock