HCSC Insurance Coverage for Opiates/Opioids Rehab and Detox Treatment
What Kind of Coverage Does HCSC Insurance Offer for Opiates/Opioids Addiction?
Most health insurance companies are publicly owned or are highly funded by investors who are looking to turn a profit as quickly as possible. The pressure to become profitable can be a cornerstone for high premiums on coverage plans.
The Health Care Service Corporation is an independent licensee of the Blue Cross Blue Shield Corporation and is uniquely structured to not have investors. This structure helps HCSC keep prices lower for their patients.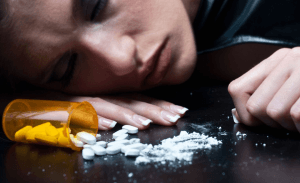 As with most insurance companies, overall health is important, and addictions have an adverse effect. In an effort to keep their clients healthy, HCSC patients do have coverage options when it comes to dealing with addiction to opiates. There is a variety of insurance coverage plans available that each offer different levels of coverage. While there are some packages with higher premiums that offer full coverage for opiate addiction treatment, more commonly the coverage is partial.
Type of Rehabs HCSC Will Pay For
Opiates/opioids are medications that are normally prescribed by a physician to help with pain management. The chemicals in opioids bind to receptors of organs in the body and the pain and create a painkilling effect. Overuse of the medications prescribed can lead to opiate addiction that is hard to overcome.
For some, the addiction can be so severe that inpatient treatment is required. This type of treatment is very disruptive of a normal lifestyle because patients live at a facility while they receive treatment. There are programs within the HCSC network that have coverage options.
More commonly, outpatient programs are used to treat addiction. HCSC Insurance for opiates/opioids addiction rehab can be effective as an outpatient program. It is also less disruptive, as patients can still work and live at home while receiving treatment.
Take Our "Am I a Drug Addict?" Self-Assessment
Take our free, 5-minute "Am I A Drug Addict?" self-assessment below if you think you or someone you love might be struggling with drug addiction. The evaluation consists of 11 yes or no questions that are intended to be used as an informational tool to assess the severity and probability of a substance use disorder. The test is free, confidential, and no personal information is needed to receive the result.
How Much of the Cost of Rehab Is Covered by HCSC?
One of the first things that the insurance company looks at is the number of times treatment has been received for opiate/opioid addiction. It is highly unlikely for a patient to receive coverage if treatment has already been received. While addiction can be perceived as a medical condition, it is also recognized that the patient's desire for healing plays a role in recovery.
To support healthy living, when a patient needs treatment for the first time, HCSC offers programs within their network that allow the patient to receive full or partial coverage. The amount that is covered varies, based on the type of insurance the patient has. Different levels and premiums offer varying coverage amounts. It is important for a patient to fully understand their insurance plan and what is included before they begin treatment.
Can I Pay Above What My Insurance Will Provide to Receive Treatment?
CRC Health reported that millions of Americans struggle with an addiction to opiates/opioids every year. As a result, there is a wide variety of treatment programs and rehab options that have been launched in an effort to help addicts find the right help for them. When a patient finds a program they would like to participate in, if it is an approved program, they will receive a certain level of coverage. If the patient is interested in participating in additional parts of the program that are not covered, they can choose to pay above what the insurance covers. HCSC Insurance for opiates/opioids addiction treatment is based upon each person's chosen coverage package and should be fully understood by each patient.
Inpatient Addiction Treatment vs. Outpatient Therapy
"The Health Care Service Corporation is an independent licensee of the Blue Cross Blue Shield Corporation and is uniquely structured to not have investors."
When it comes to HCSC Insurance Coverage for opiates/opioids addiction rehab/treatment, there are two options the patient can choose from; inpatient or outpatient therapy. While there are many programs and each have similar foundational practices, each has unique aspects that are tailored to meet the needs of the unique people in need of addiction treatment. Outpatient therapy allows the patient to get treatment while living at home and even working their normal job. It does require in-person meetings and support, but is less invasive. The more intensive approach is inpatient therapy. This type of therapy requires recovering addicts to live at a treatment center during their recovery from addiction to opiates/opioids. With inpatient therapy, patients cease the events of their normal lives and focus their time and energy 100 percent on recovery.
Should I Choose a Residential Rehab Center?
Addiction to opiates/opioids can be gripping, and for some, it is important to be surrounded with other people who are struggling with the same addiction. This is when a residential rehabilitation center would be an excellent choice for recovery. In a residential center, everyone lives in the treatment center and neither leaves the center nor has visitors. This type of treatment is highly focused; and patients tend to feel support as others around them are fighting to recover, as well. This is an excellent option or anyone who feels they lack the strength to beat the addiction using an outpatient program.
Will HCSC Pay for Local Rehab and Out-of-State Treatment?
It is not normal practice for HCSC to offer coverage for out-of-state treatments. Leaving the state for treatments is costly and can also disrupt the relationship that insurance company has with programs within the state. In order for a patient to be considered for out-of-state treatment, extensive documentation and professional diagnosis would have to be provided. In the case the documentation is provided, full coverage is not commonly offered for out-of-state treatments.
Does HCSC Pay for Private or Luxury Treatment?
Full coverage for a private or luxury treatment program is uncommon. In the event that a patient desires to use a luxury treatment program, partial coverage may be available, depending on the insurance plan held by the patient. HCSC recommends that its patients use in-network programs that have been approved because this is where the highest coverage will be available. If insurance is not able to cover the cost, luxury centers have payment options available for patients receiving treatment that can help to spread out payments and make paying for the program more manageable.
What Does Executive Treatment Offer Over Other Rehabs?
Recovering from an addiction to opiates/opioids can be embarrassing and can also be a catalyst that causes people to lose their jobs or close relationships. Treatment success can be hindered when people experience stressful losses that effect their finances and social life, which is why executive treatments are available. With executive treatments, the program keeps the patient's information private and the program is structured in a way that does not disrupt business or personal life in a dramatic way. This privacy can help patients feel safe and comfortable, which can lead to a more rapid recovery. Attendance to meetings and appointments is still a part of the recovery plan, and they are set at times that work for the average, working individual with a family.
What Treatment Lengths Will HCSC Pay For?
Treatment lengths are normally 30 days, and these programs are most commonly covered by HCSC. In the event that longer treatment is required, coverage is still available to clients with the right coverage plans; but medical documentation may be required. There are programs that last 60 and even 90 days, and approval for recovery from opiate addiction is required for treatments at these lengths.
What If I Have No Insurance?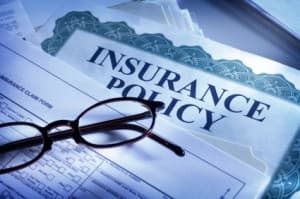 One of the primary reasons that opiate addicts do not seek help is because they do not have insurance. Health and recovery from addiction is so important; and even without insurance, there are options. Most rehab programs offer payment packages and have resources that can help to offset patient costs. It is important to speak to treatment centers candidly about financials so they can create a plan that will make treatment for recovery possible.
Using Our Helpline to Determine Your HCSC Rehab Options
HCSC has a staff of individuals who are trained and ready to speak to both current and potential new patients. When calling the help line, information can be obtained regarding coverage options, doctors within the network, rehab program coverage, free resources and more. Don't hesitate to contact us by calling .
Questions and Answers
---
Insurance Providers and Rehab Treatment Coverage Levels
More resources about
HCSC Insurance Coverage for Opiates/Opioids Rehab and Detox Treatment

: