Food Addiction and Eating Disorder Rehab Centers Near Me
Eating disorders can have debilitating and even deadly effects on an individual's life. Bulimia, anorexia, and other eating disorders are complex conditions that require comprehensive treatment to overcome. Therapy and rehab can help rectify problematic and obsessive behaviors and replace them with positive coping skills and healthy eating patterns.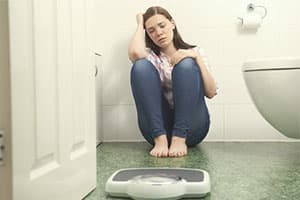 People of all ages suffer from eating disorders each year. Often, they do not receive help; of those who do get help, only 35 percent of people receive specialized treatment meant to target eating disorders specifically, according to data from the National Association of Anorexia. Eating disorders, such as anorexia and bulimia, are both physical and mental disorders, and they can be fatal if left untreated. People who have to watch someone suffering from an eating disorder may develop depression and other problems, so they are affected as well. Overcoming an eating disorder is a long, arduous process. It often takes years to recover.
Some rehabilitation centers treat patients with eating disorders, though many rehabs only focus on substance abuse and addiction. The behavioral health treatment services locator at SAMHSA.gov can help you locate a provider that is equipped to treat eating disorders. The information presented below is a general overview of rehab treatment for substance addiction, and may not necessarily apply to your experience in finding treatment for an eating disorder.
Inpatient vs. Outpatient Treatment
People can receive treatment either at a residential facility or through outpatient counseling sessions. Inpatient treatment offers a more structured treatment environment that allows the patient to be monitored by clinicians and nurses to determine how they are progressing in recovery.
Is Rehab Private and Confidential?
All medical treatment performed in a rehab center must remain private. The only people who can see a patient's medical records are the patient, the staff of the facility specifically assigned to the patient and anyone who has been authorized. A breach of this rule is grounds for legal action. Patients may have private rooms, or they may be assigned a roommate for support purposes or to make most efficient use of space.
How Long Does Inpatient Rehab Last?
No promises can be made for recovery; it happens at its own pace according to the needs and commitment of each individual patient. Most treatment programs last at least a month and include a detox period, withdrawal management, individual therapy, group work, and aftercare planning. Some facilities offer programs that last 60 or 90 days; some are even longer depending on the patient's needs.
What Happens During Treatment?
When a patient is admitted to a rehab center, the first step is a preliminary assessment that usually includes drug testing and an evaluation of physical and mental health. This is so any underlying physiological issues can be treated concurrently with the patient's addiction. During treatment therapy, counselors help the patient come to terms with the underlying causes of their substance abuse and address them in a healthy manner. After the treatment program, patients are expected to meet with therapists regularly to keep track of progress and decrease the possibility of relapse.
Paying for Treatment
The cost of rehab can run from $500 to $2,000 per day, according to the South Carolina Department of Mental Health. Insurance companies have only recently begun guaranteeing coverage for mental health conditions, and it can be difficult to get coverage. However, the facility may offer financing options. Bear this in mind when choosing your rehab facility.
Finding Eating Disorder Rehab Centers Near Me
In addition to other factors, location should be taken into account when deciding where to get treatment. Going away from home may create extra anxiety, but if home life is a trigger for negative behavior, it could be a good idea. It depends on the patient's personal support network and conditions.
I Want to Find an Executive or Luxury Rehab Center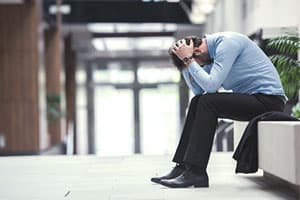 If business-related duties have deterred you or someone you care for from looking for assistance for a drug use issue or behavior-related addiction, executive rehabilitation facilities may be just the thing that's needed. By marrying highly-rated drug abuse and behavior addiction treatments with the freedom of occasional computer and phone access, an executive team member can get sober in privacy and comfort.
Many illicit substance and behavior addiction treatment clinics furnish the top-shelf amenities you would only expect to find in the world's finest hotels, with your success and well-being being the areas of focus. From in-house massage therapy and housekeeping services to gym facilities and fine linens, you can get excellent substance addiction and behavioral treatment for yourself or someone you care for while keeping comfortable.
What Happens After?
Learning to live again after rehab takes time. In the aftercare phase, patients continue to meet with therapists, attend 12-step or other group meetings, and focus on their recovery.
More resources about
Food Addiction and Eating Disorder Rehab Centers Near Me

: