Vets in Need: Addicted and Discharged From Military
Thousands of our military veterans are caught up in a vicious cycle. After laying their lives on the line for our nation's freedom, many of them are fighting for their own lives against an enemy that is much closer to home.
That enemy is addiction.
Vets and the Addiction Problem
Believe it or not, record numbers of U.S. military vets are being dishonorably discharged from service as a result of their substance abuse.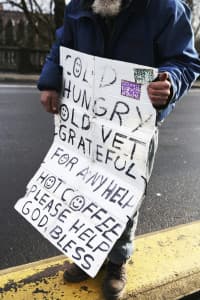 After being discharged, these men and women seek help through a local Veteran's Administration(VA) hospital. Unfortunately, most are prescribed additional highly addictive substances and things quickly spiral even further out of control. After serving our country, thousands of vets ultimately end up homeless and dependent on drugs.
Chronic pain is listed as the most common medical problem among vets; nearly 60 percent are diagnosed with some form of debilitating pain after returning from war. As a result, from 2002 to 2013, the number of VA prescriptions for narcotics has tripled. What's more, a number of VA hospitals have seen methadone prescriptions triple over the last decade.
Currently, opioids are prescribed to more than half a million veterans. That's a lot of pain, a lot of drugs and a lot of potential homelessness linked to substance abuse issues.
Evaluating the VA's Response
As reports of abuse and overdoses increased, veteran's groups and lawmakers were "forced" into taking some kind of action. In fact, the nation's VA hospitals have been dubbed "Candy Land," thanks to the huge number of prescriptions being handed out…a reputation that lawmakers desperately wanted to dismantle.
In response, politicians urged the VA to put more effective pain management methods in place and reduce the alarming rate of opioid abuse among vets. The result was a 2012 DEA rule that led to a large decrease in prescriptions written for addictive painkillers at all VA facilities.
The Problem is Far From Solved
It's true; fewer prescription drugs are being dispersed under the VA's umbrella, meaning veterans have less access to addictive painkillers. But the problem is far from solved and the DEA ruling has not come without its own costs.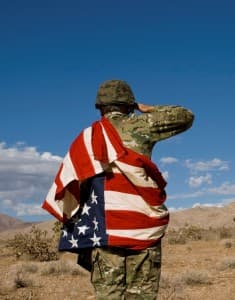 As VA facilities cut dosages or canceled prescriptions, veterans dealing with excruciating pain have been forced to find other ways to cope. Stories have emerged in the headlines, highlighting vets in chronic pain who have been turned to illicit substances in search of relief. Even worse, increasing numbers of veterans have committed suicide as a way to end their misery.
Alternative therapies like acupuncture and yoga are now being offered through the VA in hopes of curbing opioid abuse. The bad news is that many facilities are far too understaffed to provide enough alternative services. For example, the VA Medical Center in Minneapolis sees 90,000 patients each year and has one chiropractor on staff.
In the end, there are still thousands of vets having trouble accessing alternate forms of pain relief – the very treatments that are supposed to replace opiate prescriptions.
So what's the answer? Go back to freely dispensing addictive meds? Ignore the rise of opioid addiction among our military men and women? It's a serious problem and we need serious answers. Unfortunately, policymakers don't seem to have the solutions accurately mapped out just yet.
As our nation continues to wrestle with this issue, our veterans continue to wrestle with pain, addiction and homelessness.
Additional Reading: Homeless Addicts Need Treatment Before Housing
Image Source: iStock