The Trends of "Hallucinogenic Enthusiasts"
Microdosing is a term used to describe the act of routinely taking very small doses of a hallucinogenic drug – like LSD or magic mushrooms. And according to a report from Weird Science, the dangerous trend is gathering force among "hallucinogenic enthusiasts."
Controlled Psychedelics
The practice of microdosing has a growing cult following among of hallucinogenic enthusiasts who say using small amounts of these drugs can improve perception, mood and focus, without causing disruptive hallucinations.
"It's like the coffee to wake up the mind-body connection," said Martijn Schirp, microdoser and graduate in interdisciplinary science in Amsterdam. "When I notice it is working, depending on the dosage, time seems to be slowing down a bit, everything seems covered with a layer of extra significance."
He says microdosing offers a way to get "a taste" of the positive effects of psychedelics, "without completely overwhelming me."
A New Spin on Old Ways
Microdosing is not a new concept. Albert Hofmann, the inventor of LSD, took routine, small doses of the drug in his old age. And in 2011, James Fadiman, a psychologist and researcher at Sofia University in Palo Alto, California, brought the practice into the spotlight in his popular book The Psychedelic Explorer's Guide. Since then, he has collected anecdotal reports on microdosing from around the world, most of them overwhelmingly positive.
Some people reported enhanced creativity and focus at work, and others said the recent investigation published on Vice.com help them eat healthier or meditate, or just overall improve their quality of life. "It's like they tend to live a little better," said Fadiman. "They're a little kinder, a little bit nicer with their kids."
Dangerous Self-Medicating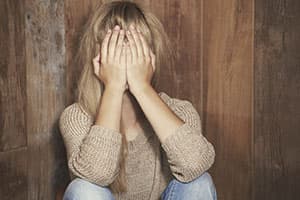 Some microdosers use the drugs to self-medicate for psychiatric conditions, like PTSD or anxiety, according to Brad Burge, the director of marketing and communications at the Multidisciplinary Association for Psychedelic Studies [MAPS] in Santa Cruz, California, where scientists are studying the potentially healing effects of psychedelic drugs.
"I've heard anecdotally of people using it for depression, seasonal affective disorder, anxiety, OCD [obsessive compulsive disorder]," said Burge. "With microdoses, the point would be to create subtle changes in people's psychopharmacology or experience, in much the same way as most traditional pharmaceuticals are used now."
Additional Reading: The LSD Experience Illustrated with Self-Portraits
Image Source: Pixabay.com