The Rules of Rehab: Embracing Blackout Time
Most rehabs have a rule that, for a certain number of days at the beginning, you aren't allowed to communicate with the outside world. No phone, email, etc. It can be a scary prospect…at first.
Taking a Time Out
Here's what I realized about halfway into my blackout period: This period of isolation is there to protect us from the world. We need a break from the crazy drama of family and friends who hang their emotions on our every step.
Here are some tips on how to take advantage of the break the blackout period gives us, and how to handle the anxiety it produces.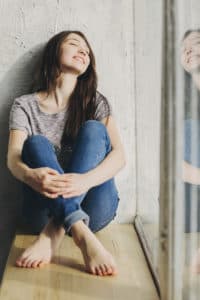 Enjoy the SilenceMost of us went to rehab in the midst of a crisis. I mean, who just wakes up when things are going swimmingly and says, "I think I'll go to rehab today"? We've been dealing with a lot of drama and a lot of emotions. Your friends and family know that you're safe and you're getting the help you need; enjoy the break from their emotions and focus on your own.
Meet People Who UnderstandOne of my best moments in rehab came a couple of days in, when the other women started to ask me about my story. At one point I said, "I almost died three times in the last two weeks." Not one but two of the other women immediately said, "Yeah, me too." It was a revelation – I suddenly wasn't alone! I wasn't the freak whose drinking spiraled out of control; I was just one of the gang.
Give Relationships a ResetMy boyfriend and I had gotten into a destructive pattern before I went to rehab. He was in the habit of checking up on me, and I was would alternately try to prove to him that I was "being good," then sneak around behind his back. It wasn't a healthy pattern, and we had to reset. While I was at rehab, I gained the necessary distance to realize that I'm a grown woman who needs to be accountable to myself, not calling someone the minute I leave work to prove that I'm not in a bar.
Make the Most of Your Time
Blackout time sounds scary, but it can be an opportunity to take a break and get a start fresh. Enjoy the calmness, make new friends and reset relationships. Make the most of it!
Additional Reading:   7 Questions to Ask When Choosing a Rehab Facility
Image Source: iStock