So You Married the Adult Child of an Alcoholic?
Jen couldn't understand why Jason found it so hard to trust her. He rarely shared what was really going on in his mind and heart. Jason was a little more open with Jen than with others, but still far from transparent. It was as if he tried not to feel. They had been married for years, but Jen felt like she never really made it past the wall he had built. She didn't get it.
Then one day Jen read about adult children of alcoholics…and everything started making sense. As a child, Jason developed several defense mechanisms. Like most adult children of alcoholics, he was still living the mantra most of them follow.
Don't Trust. Don't Feel. Don't Speak.
Jason's father let him down often. From those situations, Jason learned not to trust others with his feelings. He didn't want to be hurt again.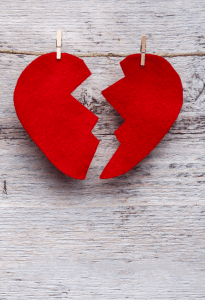 His father's drinking problem was an embarrassment to the family. From this, Jason learned to keep things secret – to share very little of what was really going on. He felt he had to keep up appearances. His family never talked about the issue, so he learned to keep issues internal. As a result, Jason rarely shares much of anything…with anyone.
Jason also suffers from extremely poor self-esteem. Jen couldn't understand why he finds it so hard to accept her compliments or truly believe how much she respects and loves him. But Jen's father tells her how much he believes in her and loves her (so does her mom). Jason's parents didn't do that for him. His father was consumed with drinking; his mother was consumed with trying to cope with her husband's alcoholism.
All of these factors worked together to shape Jason into a very distant, distrusting and insecure individual.
Learning the Language
As Jen gained a better understanding of how Jason's family life had affected him, she was able to be more sensitive to his needs. She realized he requires extra patience and love. She discovered that Jason was in constant fear of:
Being hurt and disappointed by anyone he allows himself to trust
Being a disappointment to himself or others
Being like his father
When Jen remains aware of these fears, she's able to understand Jason's point of view, sympathize and offer appropriate encouragement when difficult situations arise.
Breaking the Cycle
For him to escape the past and create a happy life with his wife, Jason has some work to do. It's easy (and common) for people in Jason's shoes to create a self-fulfilling fear of turning into their alcoholic parent. If he doesn't deal with the issues causing his mistrust, emotional distance and low opinion of himself, an explosion (or implosion) is inevitable.
Even if he never picks up a bottle, Jason could develop similar relationship patterns – patterns his father created in his marriage. Jason may either turn to alcohol to try to cope with these feelings, or end up like his father in other ways. Even if he never picks up a bottle, Jason could develop similar relationship patterns – patterns his father created in his marriage. Poor communication. Distrust. Distance. Alcohol might not create a rift between Jason and Jen, but the emotional chasm could end up just as wide.
To avoid this, both Jason and Jen must make efforts to work through the issues that have resulted from his father's alcoholism. They must work to understand the problems and deal with them together. Often, marriage counseling is required. They also need a good social support system – family, friends, support groups, mentors or pastors.
With these things in place, there's hope for Jason and Jen. Jason doesn't have to become his father. Jen doesn't have to be shut out of her husband's heart. They can overcome the past and create a brighter future together.
Additional Reading:   Trading My Mantra for a Life of Sobriety
Image Source: iStock