Just the Facts: Psychological vs Physical Addiction
Take a minute out of your day and Google the word "marijuana." In an instant you're presented with hundreds of thousands of articles that contradict each other. Some blog posts promise weed is addictive and harmful, while an equal number of them swear pot is nothing less than a gift from the gods.
And the contradictory theme doesn't stop at weed; you'll find the confusion is present in all things addiction. A lot of the content is misleading at best…and dangerous at worst. Especially when you take into account that much of the "factual" content leaves out two important distinctions: some substances spark a physical addiction, while others can cause a psychological dependency.
Psychological vs Physical
So, when it comes to addiction, what's the difference in psychological and physical dependency? Let's take a look.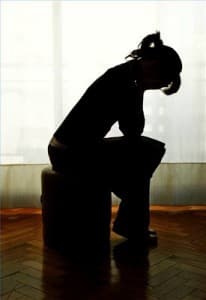 When your body's cells can't function without a substance or drug, you have become physically dependent. Once the body starts to become depleted of the substance, painful withdrawal symptoms kick in. And since the quickest way to ease the pain is to take more drugs, most of those who try to quit "cold turkey" are unable to do so.
Some typical withdrawal symptoms brought on by a physical addiction can include tremors or "shakes," nausea, diarrhea, chills and body aches.
A psychological, or emotional addiction, is defined as a compulsion or perceived need to use. For example, someone addicted to marijuana might think they have to have the drug in order to fall asleep quickly and peacefully. However, they will eventually fall asleep without the drug…and they'll do so without ever experiencing the physical effects of withdrawal (besides possibly being cranky after a restless night).
In severe cases of psychological addiction, these thoughts become all-consuming. Without help, a psychological dependency can transform a drug of choice into your central focus of life.
Addiction and Your Brain
…participants who suffered from chronic pain could alter the amount of pain they felt by slightly altering their thought process.In many ways, physical and psychological are identical in that they activate similar brain regions. An October 2010 study found that the anterior insula and the anterior cingulate cortex, both associated with feelings of physical pain, were activated after research participants viewed photos of a former romantic partner.
A separate research project published last month in PlOS Biology also found that participants who suffered from chronic pain could alter the amount of pain they felt by slightly altering their thought process, suggesting that psychological pain can overtake physical pain during these experiences.
Treatment for Physical vs Psychological
When it comes to treatment methods for physical and psychological addictions, they are conducted separately, yet still go hand-in-hand.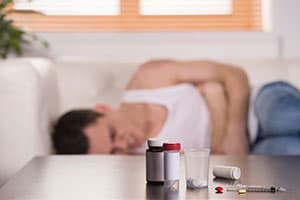 Physical addiction is typically addressed through a medically supervised detoxification that can last anywhere from a few days to a week. As you are slowly weaned off your substance of choice, you don't experience the negative physical symptoms typically associated with withdrawal.
When the physical process is complete, treatment for psychological addiction begins. Because detox doesn't address underlying desires to use, inpatient treatment programs are recommended in order to learn how to handle the inevitable temptation to relapse. The education sessions, relapse prevention plans and coping techniques acquired during rehab are all essential to living a sober life.
Once you leave treatment, developing a support network is essential for managing both forms of addiction in recovery. You'll be encouraged to find available AA and NA meetings in your community, develop friendships with people who are also in recovery and have a few key contacts you can reach out to for support.
Whatever your addiction may be, once you have the right tools, you can overcome it.
Additional Reading: Summer Reflection: Using Sadness for Strength
Image Source: pixabay.com