How the Outside World Impacts Co-Occurring Disorders
The Many Faces of Dual Diagnosis and Substance Abuse
The apartment felt empty. James just finished unpacking from his stay in rehab treatment. He thought it would feel good to be home. Turns out, it felt just as lonely and depressing as it did before he got sober. With no friends or family in the area and no job to return to, James wondered if there was anything worth staying sober for after all.
Michelle started seeing a therapist several months ago. When her co-workers found out she was suffering from mental illness, she felt an immediate pull-back. Even the neighbor she shared her recently struggles with shunned her. Family members claimed they wanted to support her, but she noticed she was no longer invited to outings with the nieces and nephews. Her therapist told her that developing a strong network of support was important to her mental health. Well, how was she supposed to do that if no one wanted to be around the "crazy addict"?
Kurt loved working with his hands. He'd been building things since he was five. He couldn't imagine being anything but a carpenter. But after his wife died, he spiraled into a dark hole of depression and drinking. He got treatment, but not before he got fired. Now, with a history of mental illness and substance abuse treatment, he was finding it tough to get a job. Would he ever get to build again? He felt purposeless and unfulfilled.
When James, Michelle, and Kurt received treatment, their programs focused on the mental health issues that surround their substance abuse. But, like most approaches currently taken, treatment centered around the internal issues each was facing. Believing that reaching the root of these psychological factors and dealing with them would "cure" their problems, their therapists failed to deal with the external factors involved. And these are the very factors likely to drive them right back into substance abuse and further issues with mental illness.
Are We Asking the Right Questions?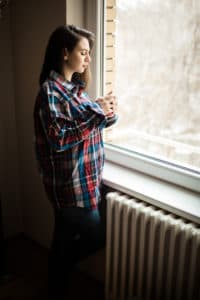 We know that nearly half the individuals with mental health symptoms also have co-occurring substance misuse issues. Leading researchers also tells us that happy, connected lives reduce the desire for drugs, while isolation and lack of purpose make drug use more likely. Studies have shown that contribution to society and enjoyable, healthy relationships provide sobering effects.
When these external factors are taken into account, we achieve a new perspective on treatment. We can begin to ask "What's happening around you?" rather than "What's wrong with you?" As Dr. Gabor Maté puts it, "Not why the addiction, but why the pain?"
The answer to Maté's question is: social isolation. People with mental illness are often avoided, shunned or simply ignored. Those with co-occurring disorders frequently struggle to find support networks, jobs and general societal fulfillment. Bruce Alexander, father of the "rat park" studies that so clearly demonstrated this phenomenon, writes, "Human beings only become addicted when they cannot find anything better to live for and when they desperately need to fill the emptiness that threatens to destroy them."
Those with co-occurring disorders are isolated and lonely. The painful and stressful social situations they experience are typically what lead them to substance abuse in the first place. It's essential for any treatment to address these psycho-social issues in order to be effective.
A Collaborative Approach is Needed
Researchers who have examined this issue conclude, "The separation between clinical treatment services and psycho-social rehabilitation programs for people with mental illness has created a system that is fragmented and makes it easy for consumers to 'fall through the net'. For these reasons, there should be greater collaboration between psycho-social and clinical services. This will encourage psychiatrists to refer people to community programs."
As we shift this focus and begin to ask the right questions, we can create a more inviting world for those suffering from co-occurring disorders.
Additional Reading:   Does a Dual Diagnosis Mean I'm Doomed?
Image Source: iStock