7 Elements That Make a Good Treatment Facility
With roughly 2.3 million Americans accessing some form of substance abuse treatment, it's essential for each and every one of them to view their treatment as positive and worthwhile. But even if they view it as beneficial care, they may not have necessarily received effective care. The main issue is that many patients don't have a clear understanding of what comprises good treatment.
Because there is a lack of national standardization and ratings for drug treatment centers, patients are often unclear about what they should be looking for. If their time in inpatient treatment due to a DUI charge or going to jail, for example, they may actually be looking for a facility with minimal treatment services, since the expectations on them will also be minimal.
What to Look For
If you're looking at attending an inpatient rehab center, here are 7 basic elements the facility should offer in order to provide quality treatment:
Readily available care: Patients need to be able to utilize services the moment they arrive. This includes counseling and other forms of treatment that address the substance abuse at hand, as well as any related medical, psychological, legal and social issues.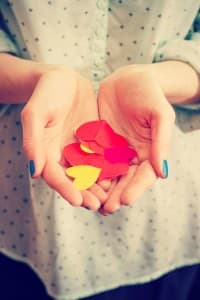 Behavioral therapies: Facilities should provide behavioral therapies that will help address why a patient is using drugs or alcohol and then provide coping mechanisms. These therapies can also be implemented during group therapy and other peer support programs.
Dispensing medication: Facilities should be able to dispense naltrexone, methadone, buprenorphine, or other medication as recommended to help reduce the symptoms associated with drug detox and withdrawal.
Extended stays: A 30-day stay in treatment is generally recommended, but some people remain for up to 90 days or even longer. But while there's no harm in a longer stay, leaving (or being forced to leave) after a week or two results in patients receiving a level of care that only scratches the surface of their issues.
Monitoring drug use: Because relapses can and sometimes do occur, a patient knowing their drug use is being monitored can help provide an extra incentive to cease using. If necessary, a facility should have the ability to administer drug tests and modify treatment plans based on the result.
Ability to modify treatment plans: Drug treatment is not a one-size-fits-all approach. The treatment that helped someone else kick their cocaine addiction may not work for you and vice-versa. Facilities must provide an individualized, continuing care approach that allows the intensity of treatment to be altered as needed.
Ability to treat co-occurring disorders: It's no secret that drug abuse and mental health issues are often co-occurring. Treating one but not the other will likely result in an unsuccessful stay. Medications should also be provided to address these issues on an as-needed basis.
Additional Reading:   5 Ways to Make Rehab a Little More Affordable
Image Source: iStock