5 Things to Know About Dual Diagnosis Treatment
According to the National Institute on Drug Abuse, over half of individuals who suffer from drug addiction or alcoholism also have a diagnosable mental health disorder, or a dual-diagnosis. In many cases, the harmful psychological effects of addiction generally exacerbate symptoms of a mental health disorder, while these underlying psychiatric issues worsen the addiction. Psychologically complex, this destructive interaction is called co-morbidity.
Fortunately, many treatment programs now offer specialized programs to address the unique needs of dual-diagnosed individuals. If you or someone you love intends to seek professional treatment for co-occurring mental health issues and addiction, there are five program components typical of dual-diagnosed treatment.
Intake and Assessment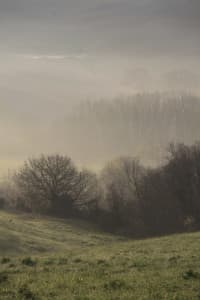 According to the National Survey on Drug Use and Health, only around seven percent of dual-diagnosed individuals who seek treatment are actually treated for both their addiction and the co-occurring mental health issue.
To help rectify this problem, many facilities now conduct an initial psychosocial assessment upon client admission to evaluate the individual's unique psychological and social situation.
Through this process, mental health professionals can detect any underlying psychiatric issues associated with the addiction and develop a personalized dual-diagnosis program.
Medication
Dual-diagnosis programs also provide medication-assisted therapy. While a treatment program may utilize Suboxone to alleviate opiate dependency, for example, dual-diagnosis programs evaluate, monitor, and prescribe medications that address a dual-diagnosed individual's psychiatric needs. Throughout treatment, a primary psychiatrist works with dual-diagnosed clients to determine the most effective medication regimen.
Therapy and Counseling
Although many rehab programs utilize a range of therapy methods, cognitive behavioral therapy (CBT) is the most commonly applied approach for individual and group counseling. Also useful in treating dual-diagnosis, CBT assists clients to modify their self-destructive behaviors by changing their thought patterns. However, a dual-diagnosis may benefit from other therapeutic approaches.
For example, Motivational Interviewing (MI) is a collaborative effort between the client and counselor to set and reach obtainable treatment goals. Although a dual-diagnosis can be psychologically complex, Motivational Interviewing provides dual-diagnosed individuals a level of personalized autonomy to meet small, practical steps during treatment.
Peer Support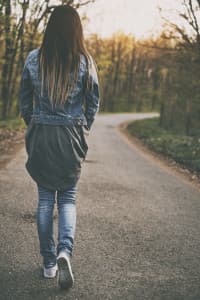 A dual-diagnosis can be associated with a broad range of co-occurring mental health disorders: major depression, anxiety, bipolar, eating disorders, post-traumatic stress disorder and more. As such, peer support plays a major role in a dual-diagnosis program.
To address a specific issue and/or disorder, treatment programs facilitate specialized counseling groups. These specialized groups provide a level of comfort and empathy among participates while ensuring the topics discussed remain relevant to group members.
Aftercare Planning
Although aftercare planning is important for anyone discharged from a treatment program, case management and aftercare services are essential to the successful recovery of a dual-diagnosed individual. For example, someone with a dual-diagnosis will require a psychiatrist referral to continue his or her medication regimen.
For a dual-diagnosed individual, it is imperative to design a comprehensive aftercare plan that addresses both mental health concerns and sustained sobriety.
Additional Reading: Is "Dual Diagnosis" Even Necessary Anymore?