5 Reasons Addiction Often Leads to Suicide
Did you know that people struggling with substance abuse are six times more likely to commit suicide? In fact, substance abuse is the second-highest risk factor for suicide.
Depression is number one risk factor, and the rate of major depression among those with substance abuse disorders is two to four times higher than the general population.
What's more, about a third of the people who die from suicide are under the influence of drugs.
Helplessness and Hopelessness Collide
Why is this tragedy so prevalent among those suffering from addiction? What drives these struggling souls to end their lives?
Most often, they become overwhelmed with one of the following emotions and feel like they'll never overcome it. They become convinced that suicide is the only way out. If your loved one is addicted to drugs or alcohol, watch for these red flags that often lead to suicide.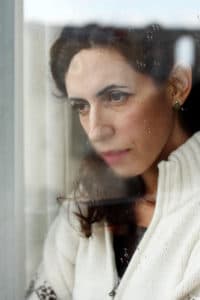 Hopelessness: In the midst of substance abuse and all its consequences, it's easy to think there's no hope of recovery. Broken relationships, health issues, job loss, and financial issues pile up to form a huge hurdle that blocks out hope. Faced with these problems, on top of the constant battle with addiction itself, it is hard to believe their situation is not beyond hope.
Unhappiness: What starts as feelings of distress and sadness builds until they are under the full weight of depression. Often, people use drugs and alcohol to numb painful emotions or block memories of past events. This often leads to an unhealthy spiral of avoidance, increased sadness, and deeper depression. Before they know it, they are in a pit of despair they feel they can't escape.
Regret: Addiction leads to poor choices. These unhealthy decisions often leave a pile of regrets in their wake. The emotions of guilt and shame are hard to shake. If relapse occurs, this adds further feelings of failure and regret. With the weight of these feelings heavy on their hearts, those struggling with substance abuse may find it too difficult to face themselves in the mirror. They don't feel they deserve to live, so they decide to end their lives.
Defeat: Self-criticism often leads to feelings of defeat. "I can't do anything right." "I'm a screw-up." "My life is all wrong." Repeated attempts at sobriety can add to these feelings. Convinced they will never see victory, suicidal thoughts creep in.
Loneliness: Addiction is isolating. Consumed with cravings, withdrawal, and a focus on the next fix, it's hard to connect with others. They may feel no one can understand their pain. They might feel shame about their substance abuse – shame that keeps them from opening up to others. Wrapped in a world of hurt, they feel all alone. This ache of loneliness can become so intense that suicide feels like the only escape.
If you or a loved one are facing these hurdles, please know that there is hope. You're not alone. You can overcome. Treatment for substance abuse can be found at here, and help is available through the suicide lifeline at 1-800-273-8255.
Additional Reading:   Connecting Life Purpose, Addiction and Depression
Image Source: iStock