Will Entering a Drug Rehab Help my Legal Case?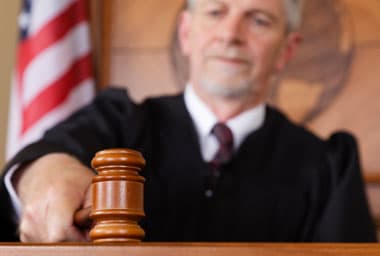 Drugs are a major reason for incarceration, but that's not the only reason why someone might end up in front of a court being questioned about an addiction. Everything from child custody to an industrial tribunal could involve you explaining how an addiction got in the way of your responsibilities.
It's the start of a long road to recovery, but in some cases, drug addiction and rehab treatment can really make the difference between incarceration and being free. The reason is that judges would rather see someone make the effort to straighten out his or her life than incarcerate that person. Jail time often turns that person into a more hardened criminal, and research shows that prison sentences under six months do a lot more harm than good. Therefore a wise judge will consider noncustodial alternatives.
It very much depends on the state you're in (the geographic state). Some states openly encourage alternatives to custodial sentences, particularly in the drug courts.
The purpose of the drug court is to provide a focused alternative to the regular judicial system, especially in areas that are plagued with drug issues. Indeed, the first one was set up in Miami to combat the growing crack issues in the area. In total, there are around 2,400 drug courts throughout the United States.
The idea of these courts is to provide intense supervision for those who need it, combining testing and treatment services along with escalating sanctions for those who fail to follow the treatment process. In exchange for waiving their rights, those who have elected to go down the drug court route get a speedy trial.
Those who participate in drug court are less likely to offend after completing it, although it could be that those who participate are more likely to recover anyway.
In addition, around twenty states allow a partner to be involuntarily admitted on the request of a spouse even if that person has not committed a crime. It's about getting treatment for a disease that affects everyone around that person. In a way, it's no different than getting treatment for an infectious disease.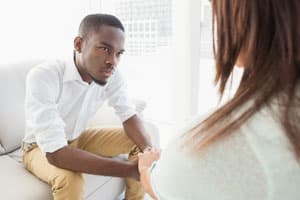 So, what about in the regular courts? Well, some people would prefer to go through the regular courts because of an inherent distrust of the drug courts or to preserve their rights. Again, it depends on the state, but if you're attending a treatment or rehab center, you can often get a more lenient sentence or even eliminate any prison time altogether. Of course, that depends on what you've been arrested for. Someone who has been arrested for smuggling a ton of cocaine over the border is likely to get a custodial sentence no matter what, but someone who has been picked up for possession is much less likely to do so.
If you've been arrested for operating a vehicle under the influence of drugs, you may well be able to avoid jail time by attending an addiction clinic. By proactively seeking out help, you're saying to a judge that you don't intend for this to happen again.
It also depends on your family. If you have family and work responsibilities that a judge could use as evidence of your commitment to getting clean and sober and of your general ability to lead a "clean life," you may be able to avoid jail time. In general, judges like to see that you have something to work toward. If you're single and have no responsibilities, your attorney may be able to convince a judge that you have what it takes to complete your treatment anyway, but you might need to be willing to take on certain court-mandated restrictions, such as avoiding certain places or people.
Some states demand mandatory minimum sentencing for certain drugs, so it's harder for judges to exercise good judgment. If you get caught in Iowa for meth distribution, you face a minimum of 60 months (five years). One judge recently lambasted the fact that he had no power to exercise good judgment for those whose role in distribution was to literally transport one of the precursors to meth—pseudoephrine—in exchange for small amounts of meth.
So the complete answer to this question is "possibly." It depends where you are, what you've done, and how nice the judge is. It might even depend on your personal circumstances.
Ultimately, though, a local attorney will know more. Each state has different sentencing guidelines and different rules regarding drugs, so it's important that you get the right advice before you head to the courtroom.
Whether you face a conviction or are trying to turn your life around before you're ever reach that crossroads, you can get help. Nonjudgmental helpline advisors are available at around the clock to help you find the right drug rehab program in your area or as far away as you'd like to go.