Binge Eating Rehab & Treating Food Addictions
Binge eating is a serious type of eating disorder in which an individual eats excessively large amounts of food. While most people do overeat occasionally, including during holidays and special occasions, overeating can be a disorder for some people. The US Department of Health and Human Services estimates that approximately 2 percent of the adult population in the United States has a binge eating disorder.
Binge eating disorder may be treated at some rehab facilities, although patients should carefully research a facility's program offerings to make certain. Not all rehabs are equipped to handle eating disorders and other behavioral health conditions. The behavioral health treatment locator available at SAMHSA.gov is a valuable resource to conduct this research. The information presented below is a general overview of rehab programs and may not necessarily apply to your individual experience in finding treatment for a binge eating disorder.
Inpatient Facilities vs. Outpatient Clinics
There are two basic types of rehabilitation facilities available: outpatient clinics and inpatient facilities. Inpatient care offers the most intensive level of treatment and provides patients with round-the-clock monitoring of their physical and mental health needs. If residential care is not a viable choice, outpatient clinics are available; however, the range of services offered may not be as extensive as in a residential facility.
Will My Information Be Kept Private?
The ultimate goal of any treatment program is to help you or your loved one recover in a caring and healthy environment. Many rehabilitation facilities offer private rooms, but even if you share a room, you can be assured that your confidentiality will be protected throughout your treatment.
How Long Does Inpatient Rehabilitation Last?
One of the most important things to keep in mind regarding rehab treatment is that everyone is different and has unique needs. Therefore, the required treatment can vary based on the individual patient. A rehab treatment program may last as little as 30 days or as long as 90 days. There are also 60-day treatment programs available, as well as outpatient facilities where patients can take part in treatment for varying periods of time. During the intake and assessment period, trained health professionals will outline a treatment program that is customized to your needs to achieve the optimal chance of a successful recovery.
What Is Treatment Like?
The first phase of treatment is intake. Once an initial assessment has been conducted, the staff will then work with the patient to design a program that is specific to their needs. This can include detox, medications, individual therapy, counseling, group work with a 12-step program, and even life skills such as job interviewing and child care. Extended care or aftercare is also typically available to help patients succeed in their recovery and make positive choices after they return home.
Paying for Binge Eating Treatment
Cost is naturally a concern for many people who are seeking treatment. Rehab facilities can vary widely in cost and financing options, depending on the programs that are provided. Some centers accept insurance and/or offer financing programs. Take time beforehand to check with your insurance company regarding coverage, and talk to the facility in question regarding their payment options.
Insurance for Addiction Rehabilitation – Drug Rehab Insurance Coverage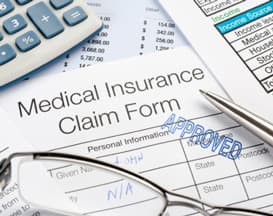 There are several insurance options that are available to people seeking treatment for their addiction to alcohol, drugs or certain behaviors. Public and private health insurance frequently compensates a portion of the expense of outpatient or inpatient treatment for virtually every type of addiction.
Read More
Should I Travel or Stay Near Home?
Many people find it beneficial to remove themselves from the stress of home life when they are seeking treatment for substance abuse and addiction. This allows them to fully immerse themselves in the recovery process and completely focus on their physical and mental health.
I Want to Find an Executive or Luxury Rehab Center
When business duties are deterring you or someone close to you from looking for assistance for a drug abuse issue or behavioral addiction, executive rehabilitation treatments would be invaluable. By pairing highly-rated substance abuse and behavioral addiction treatments with the flexibility of occasional computer and mobile access, business professionals can receive help while staying attentive.
Often, excellent substance abuse and behavioral addiction treatment clinics furnish the top-shelf amenities one would only expect to find in exquisite hotels, with your enjoyment and well-being being the areas of focus. From in-house massage therapy and housekeeping services to gym facilities and private rooms, you can get the top-rated drug abuse and behavioral addiction treatment for yourself or someone close to you while keeping comfortable.
What Happens Next?
Prospective patients and their family members should not be concerned that they will be left on their own once they leave treatment. Aftercare services are frequently provided to support patients in their continued recovery efforts after they leave rehab.
More resources about
Binge Eating Rehab & Treating Food Addictions

: