Choosing the Best Shopping Addiction Rehab Program
What Do I Do If I'm Addicted to Shopping?
According to WebMD, it is possible that between 10 and 15 percent of people have a predisposition to addictive behavior. Shopping addiction rehab centers help those who suffer from addictions to shopping. Some signs of shopping addiction, such as compulsive buying, hiding purchases and spending over budget, can indicate the need to find help from a therapist or treatment center.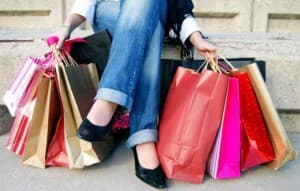 Shopping Addiction Rehab Programs
Also according to WebMD, people with shopping addictions, on average, have approximately $70,000 of debt. A shopping addiction rehabilitation center will work with you to help you change your behaviors and stop spending without regard to cost. A shopping addiction treatment center may treat with medications, like antidepressants, but most will focus on behavioral therapy to help retrain people's brains to stop compulsive habits.
Inpatient Facilities vs. Outpatient Clinics
Inpatient shopping addiction rehab centers allow patients to live on site. This can be beneficial for those with severe addictions and those who feel that 24-hour medical care is important.
Outpatient clinics allow patients to maintain a normal day-to-day life, including allowing the patient to live at home, attend activities, and go to work. This option is often best for those with mild or moderate addictions. Patients will have to come to the center for treatment at designated times.
Inpatient Rehab Center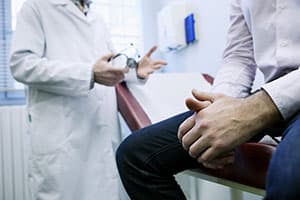 If you or someone you love is struggling with drug and alcohol addiction, you may need to find an inpatient drug rehab center. Inpatient drug rehabilitation centers can give you the intensive therapy and tools you need to defeat alcohol and drug addiction so you can get back on the right path and live a successful, happy and productive life. Read More
Outpatient Rehab Center
Getting help for addiction is one of the most important choices you can make for yourself or someone you love. Seeking assistance is a hard decision to make and not one that should be made by simply looking for the biggest advertisement in a community telephone guide. If you're looking for outpatient drug rehab centers, there are quite a few factors you should keep in mind before you choose any one program over another. Knowing what these factors are and how they impact your treatment can help you make the tough choice about where to turn for help. Read More
Do I Need a Residential Rehab Facility?
If you feel that your habits are out of control or that you would function better with 24-hour care, a residential rehab facility may be your best choice. You will live with peers with similar issues and with a medical staff that can help you at any time.
Is It Private and Confidential?
All treatments are private and confidential, as per the HIPAA laws in the United States. If you have questions about your privacy and rights as a patient at the shopping addiction rehab center of your choice, call us at . We can help you understand the privacy laws for your medical history.
Will I Have a Private Room?
Many facilities offer double rooms, where you will live with one or more roommates. However, if you would like a private room, this is also an option. Ask your shopping addiction rehab center about its policies. Centers that offer rooms for celebrities and CEOs often have private rooms, and at other centers, a private room may just cost more.
How Long Does Inpatient Shopping Addiction Rehabilitation Last?
You have choices when it comes to the length of your rehabilitation program. The shopping addiction rehab center you choose could offer:
What Happens During Treatment?
Treatment for shopping addiction starts with the intake process. During this time, patients will sign up for the preferred program length, a medical history is taken and payments are arranged.
Next, patients enter rehabilitation. The shopping addiction rehab center will help you settle into a room and start you on behavioral therapy with groups, individual counselors and 12-step-type programs.
Patients will participate until the program is complete. At that time, if they wish, some programs may be extended, or patients can enter an outpatient program for additional help.
Paying for Shopping Addiction Treatment
Payments accepted normally include:
In-house financing
Loans
Out-of-pocket payments
Government programs and funding
Should I Travel or Stay Near Home?
If you feel that staying at home will provide extra support from family and friends, you may wish to stay in the area. Some patients feel that leaving the area and settling in a new environment helps them concentrate on health and healing.
I Want to Find an Executive or Luxury Rehab Center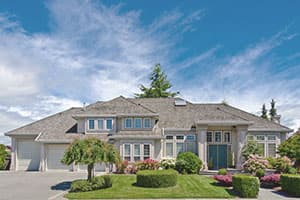 If corporate responsibilities have kept you or your loved one from getting help for a substance abuse problem or behavioral addiction, executive rehab programs are the answer. By combining great substance addiction and behavior treatments with the flexibility of computer and cell phone access, an executive or CEO can get healthy in privacy and style.
Many modern illicit substance and behavior addiction treatment centers offer the luxury amenities you would only expect to find in the nation's finest hotels, with your success and comfort being the top priorities. From private rooms and 5-star chef-prepared meals to fine linens and gym facilities, you can get the best substance addiction and behavioral treatment for yourself or your loved one while relaxing in style.
What Happens After?
After treatment, patients may decide to live with others in a halfway house (this allows peers to support each other in the recovery process) or to participate in outpatient therapy. This is based on the individual, so whichever you decide, you'll have a support system in place.
Are You or the Addict Ready?
If you or someone you love is ready to head to a shopping addiction rehab center for treatment, know that anyone can be treated. The important part is that you see you have a problem and you're ready to take steps to deal with it. With help, you can regain control of your time, spending habits and, ultimately, your life.
You May Want to Learn More About:
Interventions in the workplace
Assessment and how the intake process works
Specific treatments offered at inpatient and outpatient treatment centers
Non-12-step programs, spiritual programs, and others
Halfway houses and how they can help
Aftercare and recovery choices
It's Not Too Late to Turn Everything Around
It's never too late to help yourself or someone you love who has a shopping addiction. Treatment is available that can help you understand the problem and avoid further financial issues. For more information about a shopping addiction rehab center near you, call us at .
More resources about
Choosing the Best Shopping Addiction Rehab Program

: