Best Options When Choosing a Rehab Treatment Program
What Should I Look For in a Rehab?
Choosing the best rehab can feel overwhelming, considering the numerous choices available throughout the country. When searching for the right treatment facility, you'll want to make sure that the program offers medical detox, if necessary, as well as individualized treatment plans, evidence-based treatment and therapy, and aftercare planning. It's also important to choose a rehab that is accredited and employs licensed staff members.
When people have a substance use disorder (SUD), it can take a toll on them, their family, their friends, and anyone else who is around them. Compulsive substance use can have profound effects on a person's physical, mental, and emotional state of being. People who need SUD treatment benefit from knowing how to choose the right rehab for their particular situations. Every rehab is different and will likely vary somewhat in terms of treatment philosophy, interventions used, amenities and services offered, specializations, populations served, cost, location, insurance accepted, and more.
Treatment Settings

There are many different types of treatment programs, but the two main settings include inpatient and outpatient. Inpatient requires that you live at the facility for the duration of the program. You receive 24-hour supervision, support, and treatment in a highly structured environment free of drugs and alcohol.1,2 Many people benefit from an inpatient or residential treatment setting because it allows them to better separate themselves from their using environment and drug-using triggers.1 In this way, they are able to focus solely on their work towards recovery.
Outpatient treatment allows you to live at home while attending treatment sessions at a clinic, office, or other treatment facility on a regular schedule. The intensiveness and time commitment varies depending on the level of the specific outpatient program.1,2 Many people choose this option because they are able to continue working, attending school, or fulfilling home and relationship responsibilities while recovering from a drug or alcohol addiction. While often less expensive than inpatient treatment, certain outpatient models, including intensive day treatment, may be comparable in terms of their range of treatment services and effectiveness for some patients.1
Whichever one you choose depends on your individual needs, preferences, responsibilities, situation, and finances.
Types of Rehab Programs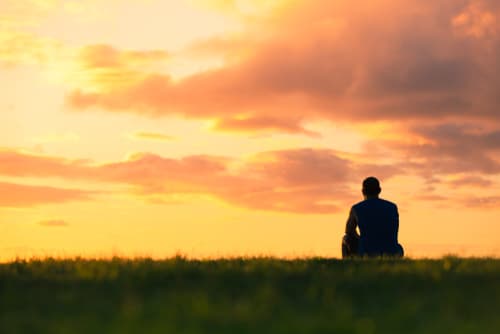 There are many different types of rehab programs to choose from. In addition to the more standard approaches, there may be more specialized treatment offerings at certain inpatient centers. These include:
Holistic approaches, which aim to heal the mind, body, and spirit by incorporating several complementary and alternative methods, such as acupuncture, yoga, meditation, etc.
Faith-based programs, which offer a spiritual approach to recovery by incorporating prayer and other religious services.
Luxury programs, which offer upscale and top-rated amenities and services in desirable locations, such as by the beach.
Executive programs, which cater to CEOs and other working professionals who want to continue working while recovering from an addiction. Benefits might include access to phones, high-speed internet, as well as private work rooms.
Population-specific programs, which strive to meet the unique needs of specific populations, such as LGBTQ, gender-specific, veterans, pregnant women, teens, etc.
Common treatment durations include 30-day, 60-day, and 90-day programs, although some programs, such as long-term or extended-care residential programs, can last up to a year.1
Qualities of an Effective Program
When you're looking for the rehab that's best for you, you'll want to do your research and ask questions. When you call various treatment centers to learn about their programs, you'll want to ensure that you'll receive the highest quality of care possible. Some qualities of an effective rehab include:
Credentialed staff members.
Appropriate accreditations for the program.
Individualized treatment plans.
Evidence-based treatment practices.
Ongoing evaluation of treatment plan effectiveness.
Compassionate and culturally sensitive staff members.
Low patient-to-staff ratio.
Aftercare plans and ongoing support.
Other considerations will depend on your own treatment priorities and preferences, such as having a private room, the visitor policy, the types of amenities, and more.
Statistics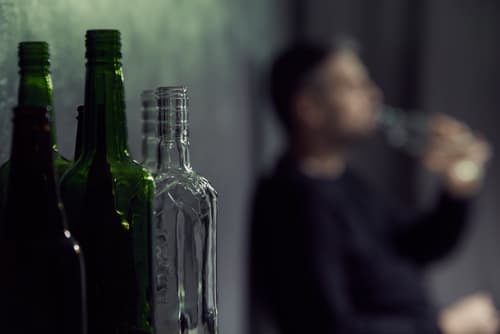 Statistics show that there is a real need for addiction treatment for youth across America. According to the National Institute on Drug Abuse (NIDA), middle school and high school students account for a significant number of the cases of recreational drug abuse in the United States. In 2018, nearly 50% of 12th graders reported engaging in illicit drug use at some point in their lives.3
That same year, about 59% of high school seniors said that they'd used alcohol.3 Alarming statistics such as these support the likelihood of prevalent existing or nascent SUDs in this same population. These numbers underscore the need to find the best rehab centers with programs geared especially toward youths and young adults.
Withdrawal symptoms can be difficult to deal with, and when dealing with specific substances (e.g., alcohol, sedatives, opioids) it could be risky to attempt to suddenly stop using without professional help. Many rehabs start with a detox period during which medical management of withdrawal takes place.2
Without the help of professionals, it could be more likely that a person will relapse and begin using drugs or alcohol again merely to deal with the onset of withdrawal. In medical detox programs, doctors are there to administer specific medications to manage withdrawal and promote recovery, while therapists, counselors, and other treatment staff conduct therapy and provide support for any mental health care needs.2 Top-rated rehab centers offer a variety of group, individual, and family counseling services, as well as addiction education for their patients.1
Cost of Rehab
Every rehab has a different price. The price of addiction treatment can range from no cost to hundreds of thousands of dollars, depending on the length of your program, the type of program, the location, the amenities and services, and other factors. Generally, inpatient treatment is more expensive than outpatient due to the price of room and board. Luxury and executive treatment programs are more expensive than more standard inpatient or residential programs due to an emphasis on upscale amenities and services, such as gourmet meals, swimming pools, spa treatment, massage therapy, equine therapy, yoga, golf, and more.
Standard outpatient treatment, which involves therapy for about 2-4 hours per week, is less costly than partial hospitalization programs (PHPs) and intensive outpatient programs (IOPs), which are more intensive and involve a commitment of several hours per day.
Some estimates of treatment costs include:4
30-day inpatient: $14,000-$27,000
60-day inpatient: $24,000-$45,000
90-day inpatient: $33,000-$58,000
Intensive outpatient: $100-$500 per day
Financing Your Treatment
If you have insurance, make sure to call your insurance company to learn more about what your specific plan covers. It's important to have your insurance card in front of you when you call so you can provide them with your policy number. If you don't have insurance, there may be several other financing options to help you pay for your treatment.
For instance, some programs offer sliding scale fees, which may be adjusted based on your income level and ability to cover costs. Other rehabs may offer payment plans in which they allow you to pay off your treatment costs over time in affordable installments. You may also want to look for rehabs that offer grants or scholarships for those who can't reasonably pay for treatment.
Considerations for Adolescents and Teens
All treatment plans should be somewhat individualized to best address the needs of each patient, but certain populations may have unique needs when it comes to drug addiction treatment. Teens or adolescents may benefit from different types of interventions than adults. Drug rehab for young adults may emphasize family-based approaches.5 Family-based approaches engage the addicted teen's parents, siblings, and peers.
It's important to include the family, especially the parents, since the adolescent will more than likely be living with at least one parent.5 This type of therapy addresses various problems within the family, such as communication breakdowns and conflicts. Unhealthy family relationships are rectified so that substance use and other problem behaviors can be reduced or eradicated altogether.5
Rehab programs for adolescents and teens will also use a variety of behavioral interventions, with an emphasis on group therapy, which can provide social reinforcement and help teens learn to resist drug use. Adolescent Community Reinforcement Approach (A-CRA) encourages teens to replace their negative, substance-abusing influences (such as drug-using friends, activities, locations, etc.) with healthier influences.6 Other behavioral therapies may resemble those used in adult rehabs, such as cognitive-behavioral therapy, contingency management, and 12-step facilitation therapy.6
Once a teen has completed a rehab program, they may benefit from recovery support services to help keep them on track and better maintain abstinence. One such service implemented after completion of A-CRA therapy is known as Assertive Continuing Care (ACC). ACC is delivered by trained clinicians to help young people in recovery maintain abstinence and avoid relapse.7 The clinician works to improve the adolescent communication and problem-solving skills and utilizes positive and negative reinforcement to promote positive and healthy behaviors.7 In some locations, there are recovery high schools, which are created for students who are in recovery from a drug or alcohol addiction. This environment is helpful since all of the students are sober and can support one another.7
Additional Population Specific Programs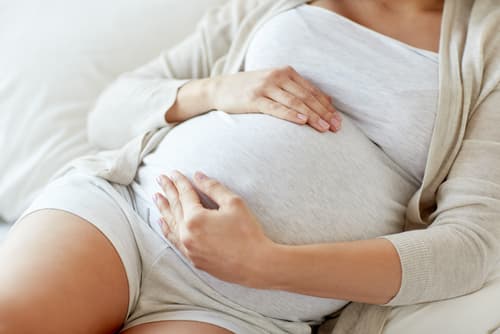 Other populations that may require more-specialized treatment include:
LGBTQ individuals, who may feel more comfortable in an environment with others who identify as LGBTQ.
Women, who may feel more at ease in an environment comprised of only women. Some victims of sexual assault or trauma particularly prefer this option.
Veterans, who may struggle with posttraumatic stress disorder (PTSD) and require comprehensive dual diagnosis treatment.
Pregnant women, who require specialized medical treatment and may also need day-care services once the baby is born.
Thank you for your feedback.
American Addiction Centers (AAC) is committed to delivering original, truthful, accurate, unbiased, and medically current information. We strive to create content that is clear, concise, and easy to understand.
While we are unable to respond to your feedback directly, we'll use this information to improve our online help.