Outpatient vs Inpatient Sex Addition Rehab Programs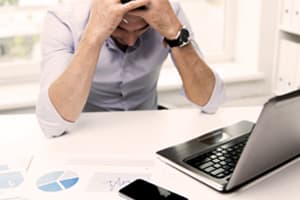 Sex addiction is characterized by a compulsive, obsessive sexual behavior. People with this behavioral addiction may experience troubles in other aspects of their lives, such as at work or school, or in their interpersonal relationships. They may have trouble concentrating on or enjoying the people and activities who were previously meaningful to them. The World Health Organization defines sex addiction as "compulsive sexual behavior disorder," but this classification was just issued in 2018 and there is not currently an evidence-based treatment protocol in place to treat this disorder.1 Some behavioral health providers may direct these patients to more traditional addiction rehab centers for help.
Addiction Rehab Programs
Addiction rehabilitation treatment is an evidence-based method for helping people recover from the disease of addiction. Rehab centers help their patients detox from drugs or alcohol while managing withdrawal symptoms, identifying and addressing cravings, and providing counseling to help patients learn new patterns and ways of living without substance abuse. Some of the medical interventions for treating substance use disorder (e.g., tapering schedules or certain prescription medications) would not apply to patients seeking treatment for a compulsive behavior disorder, although the therapeutic methods in use at rehab centers—like behavioral and motivational therapies, group counseling, and possibly even 12-step groups—may be able to offer those suffering from sex addiction some relief.
Potentially, the counseling and therapy available through rehab may help someone with compulsive sexual behaviors understand the underlying mental health reasons behind their behavior. Co-occurring substance abuse or other conditions such as depression or PTSD may also be addressed.
It's important to note that not all rehab facilities are equipped to treat behavioral addictions like compulsive sexual behavior disorder. Patients seeking care for this condition may need to research several treatment options. The treatment locator available through the Substance Abuse and Mental Health Services Administration (SAMHSA) may be able to help.2 The information presented below covers some general aspects of rehab treatment that may or may not be applicable to your unique circumstance.
Inpatient vs. Outpatient Treatment
Patients with long-term or severe addiction cases can typically find the greatest benefit from inpatient treatment. Residential rehab centers offer the highest level of care. Trained specialists and medical professionals are available 24 hours a day to respond to patient needs and provide medical care. Outpatient clinics are less formal. The patient usually attends sessions during the day and then returns home in the evening. Sometimes outpatient clients are able to keep their jobs and keep up with school work and other responsibilities. Those who have successfully completed inpatient programs often transition into outpatient services as a continuation of their treatment.
Co-Occurring Disorders
People who suffer from compulsive behavior disorders may also have underlying mental health conditions that are contribution factors. Whenever there are co-occurring disorders such as substance abuse, chronic depression, or anxiety disorder, the symptoms of each disorder can amplify the effects of the other disorder(s) as well. For individuals with co-occurring disorders, treatment from a behavioral health professional or specialized treatment center can help them overcome compulsive urges to drink, use drugs, engage in compulsive behaviors, or participate in other destructive activities.
Other Factors for Treatment
The length of rehab treatment is dependent on many factors:
Severity of addiction
Needs of the patient
Recommendations of medical personnel
Length of addiction
The patient's progress
Other co-occurring conditions
Recovery from addiction is different for each patient. Some individuals remain in residential rehabilitation programs for 28 to 30 days. A one-month stay may not be sufficient for those with substance dependence as well as behavioral addictions, so a 60-day program may be a better option. Those with the most serious addictions may benefit from a 90-day program, and some patients stay even longer.
What Happens During Treatment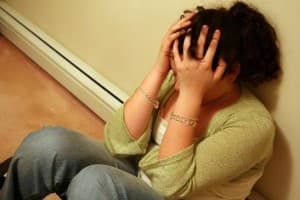 Behavioral Disorder Treatment
Many behavioral disorders develop during childhood. However, behavioral disorders do not always end once an individual is out of adolescence. For people who suffer from these disorders, behavioral disorder rehab centers can help.
Read More
Individuals living with compulsive sexual behavior disorder my have distorted thinking and might deny having a problem altogether. They may also have a substance use disorder that requires an increased level of treatment. In rehab, trained staff and medical professionals will seek to address the underlying causes of sex addiction, any substance abuse issues, or other mental health conditions. Rehabilitation programs use a variety of tools such as individual counseling, 12-step techniques, group therapy, family counseling, and education to help the patient recover and learn healthy behaviors.
I Want to Find an Executive or Luxury Rehab Center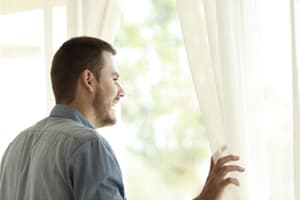 If executive issues have been a stumbling block you, your husband or your wife from looking for help for a narcotic or prescription drug problem or behavioral addiction, executive rehab facilities can be invaluable. Coupling high-quality substance abuse and behavior addiction treatments with the flexibility of occasional computer and phone access, an executive can get clean and sober away from the spotlight.
Many fine narcotic, prescription drug or behavior addiction treatment centers grant the top-tier amenities you'd only expect in America's finest hotels, with your success and well-being being the biggest priorities. From gym facilities and in-house massage therapy to private rooms and 5-star chef-prepared meals, you can get the top substance abuse and behavior addiction treatment for yourself, your husband or your wife while enjoying rehab.
What Happens When I'm Done With Treatment?
After treatment, the recovered individual may continue therapy, counseling or group sessions. Aftercare programs are offered by most rehab centers. The patient will then be able to receive care and support after returning to his or her normal routine.
Ready for Rehab?
The first step in seeking treatment is overcoming denial. Once the addicted individual is able to admit the problem, he or she is likely ready for rehab. Some individuals will attend residential sex addiction treatment once the disease interferes with his or her work or personal life. According to a study conducted by Jill C. Manning, 15% of those who habitually view online pornography develop disruptive sexual behavior.
You May Want to Learn More About:
Staging an intervention. Interventions are designed to persuade a loved one to seek help. The process is done privately, and the individual is given reasons to attend rehab. The atmosphere is one of love and concern. Intervention specialists can help with the process.
The assessment or intake process. Intake is the admittance process to  rehab centers. Assessment involves routine medical testing to determine the best course of treatment.
Residential and outpatient treatment. Residential rehab centers are therapeutic environments that provide a great deal of support and encouragement. Outpatient treatment is more flexible and designed for those who require less concentrated treatment.
Treatment Methods
Some common treatment options for treating substance and behavioral health addictions are:
Medications, including antidepressants and anti-anxiety drugs
Individual counseling sessions
Support groups
Family therapy
Aftercare Is Key to Sustained Recovery
Many patients benefit from aftercare programs, which are designed to provide additional support and ensure long-term recovery. You can learn more about aftercare in the addiction treatment program you choose.
Recommended Articles
Popular Rehab Center Locations
Sources
World Health Organization. (2018). ICD-11 for mortality and morbidity statistics.
Substance Abuse and Mental Health Services Administration. (n.d.) Behavioral health treatment services locator.
More resources about
Outpatient vs Inpatient Sex Addition Rehab Programs

: