Help Finding An Internet Addiction Rehab Treatment Facility
Internet addiction disorder, or IAD, is a term used by some medical professionals to describe the problematic compulsive internet use seen in some patients.1 Although this condition is not officially recognized in the Diagnostic and statistical manual of mental disorders,2 some practitioners may believe that internet addiction meets the criteria for an impulse control disorder,3 and may refer patients to a substance addiction rehab facility for treatment. Their belief may be that compulsive internet users may benefit from the therapies and counseling utilized to help drug and alcohol addicts curb their compulsive behaviors.
Addiction rehabs and treatment facilities utilize evidence-based practices to help patients detox from drugs and/or alcohol and learn the necessary skills to combat cravings and prevent future relapses. Methods like cognitive behavioral therapy, 12-step groups, and motivational interviewing are all used to help patients recover from substance use disorder. These methods may or may not be effective for individuals seeking treatment for an internet addiction, as there is little research behind this behavioral condition.
Not all rehab centers are equipped to treat behavioral disorders, so patients seeking help for compulsive internet usage should expect to research several facilities before finding a match. The Substance Abuse and Mental Health Services Administration has a tool to help people find treatment based on their individual needs. The information presented below is for reference only and refers generally to substance addiction rehabs. Your individual experience may be different.
Inpatient Facilities vs. Outpatient Clinics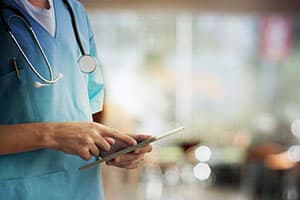 Inpatient facilities are best for those with moderate-to-severe addictions. These patients will live at the facility and have medical attention available at all times. Peer groups work together with therapists to determine the causes of addiction and may work together to help support addiction rehabilitation.
Outpatient clinics allow patients to live at home while attending treatment. Outpatients will come to a doctors' appointments or therapy sessions, or they may spend the day at the clinic, returning home at night. Patients in an outpatient clinic can maintain a normal school, work and home life.
Is It Private?
The Health Insurance Portability and Accountability Act (HIPAA) guarantees patient privacy.4 The Department of Health and Human Services works to  support patient privacy and confidentiality across the healthcare industry. Patients must sign off on any paperwork that is being shown to a third party. The privacy act is always discussed prior to entrance in any medical facility.
Will I Have My Own Room?
Many inpatient programs do not have private rooms for patients, and they may offer group rooms where two or more peers live together. Some facilities do offer private rooms, though usually at a higher cost to the patient. Be sure to ask about your room options when researching rehabs if this is an important factor for your treatment.
Length of Stay
Rehabilitation for a substance use disorder normally lasts between 28 and 90 days. Some programs last even longer than 90 days, and many providers recommend a step-down to outpatient treatment after completing inpatient.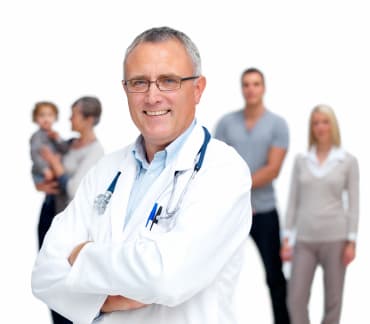 Alcohol and Drug Detox
Detox centers
are the best option for helping an addict overcome addiction. When substance-dependent person stops using certain drugs or alcohol, the body begins to experience withdrawal symptoms. Detox center professionals are trained to help ease these symptoms.
Paying for a Treatment Center
Treatment pricing is determined by many factors. Some of these include:
The length of stay
Type of treatment
Amenities provided
Whether the program is an inpatient or outpatient program
Should I Travel?
Traveling to rehab centers away from home allows patients to focus on getting well without the stress of their everyday lives. Other patients prefer to stay close to home for support from their families and friends. Your choice should be carefully considered based on your particular situation.
Executive or Luxury Centers
If business responsibilities have stopped you from getting help for a drug or alcohol problem or behavioral addiction, executive rehabilitation programs may be what's needed. Combining great drug, alcohol or behavior addiction treatments with the freedom of computer and cellphone access, an executive or CEO can get treatment in comfort and style.
Many current substance and behavior addiction treatment centers offer the luxury amenities you'd expect in the nation's finest hotels, with your success and enjoyment being the top priorities. From private rooms and 5-star chef-prepared meals to fine linens and gym facilities, you can get the greatest drug, alcohol or behavior addiction treatment for yourself, your family member or your friend while relaxing in style.
What Happens After?
Patients who successfully complete the program may continue to see a behavior therapist or doctors after rehabilitation. These check-in appointments can help patients maintain recovery, and therapists or doctors are availble if there is any type of relapse. Other programs, like 12-step groups, can also help with peer support.
You May Want to Learn More About:
How to stage an intervention
How to complete a self-assessment
Treatment Methods
There are many types of programs offered for addictions. Some of these include:
12-step programs with group meetings
Non-12-step programs
Non-spiritual programs
Spiritual meetings
Religious programs
Sources
Cash, H., Rae, C., Steel, A., et. al. (2012). Internet Addiction: A Brief Summary of Research and Practice. Curr Psychiatry Rev. 8(4): 292-298.
American Psychiatric Association. (2013). Diagnostic and statistical manual of mental disorders (5th ed.). Arlington, VA: American Psychiatric Publishing.
World Health Organization. (2018). ICD-11 for Mortality and Morbidity Statistics.
Department of Health and Human Services. (n.d.) Health Information Privacy.
More resources about
Help Finding An Internet Addiction Rehab Treatment Facility

: