Is There a Rehabilitation Center for Gambling Addiction?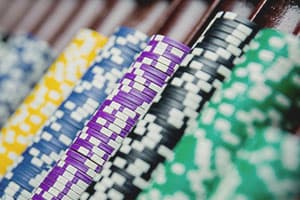 According to the National Council on Problem Gambling, about 2 million Americans meet the criteria for gambling addiction each year.1 The World Health Organization categorizes gambling disorder as an impulse control disorder marked by an escalating pattern of compulsive gambling behavior that results in significant impairment to the person's family life, employment, social relationships, and other obligations.2
Despite being officially recognized as a health disorder, there is still very limited research available on treatment. Some clinicians may refer compulsive gambling patients to a substance abuse rehab center for treatment.
About Addiction Rehab
Traditionally, addiction rehab centers treat patients who suffer from substance or alcohol use disorders. Upon admission, patients are placed in a detox protocol to remove the drug from their system. They may be prescribed medication during this period to help ease the symptoms of withdrawal.
Patients meet with therapists and addiction counselors in both individual and group settings to identify the reasons for their substance abuse, learn how to manage cravings, identify key values and motivations to stay sober, and prepare to integrate back into their lives after treatment. For people with compulsive behavioral disorders like gambling addiction, the medical interventions of rehab (such as prescriptions to ease withdrawal symptoms) will not apply. However, some of the therapeutic methods used in rehab may prove to be highly beneficial for some behavioral health patients.
Addiction treatment is a highly individualized process, and not all rehab centers are capable of treating behavioral disorders. Therefore, people struggling with compulsive gambling behaviors should expect to research several treatment facilities before finding the one that's right for them. The Substance Abuse and Mental Health Services Administration (SAMHSA) has a behavioral health services locator that could help you find a facility that will treat gambling addiction.3 The information below covers some general topics you may wish to consider while conducting your search.
Inpatient Facilities vs. Outpatient Clinics
Inpatient rehab centers are designed to be a 24/7 treatment environment for people suffering from severe substance use disorders. The patients live at the treatment facility and receive structured care to address their drug or alcohol use, the causes behind it, and the triggers that lead to their behavior. Outpatient clinics provide similar programs, but on a less intensive scale. Patients continue to live at home, and report to the rehab facility during set hours for treatment. Outpatient treatment is often a step down for patients who have already completed an inpatient program but are not yet ready to completely stop their care.
Is It Private and Confidential?
Addiction treatment programs should do their very best to comply with the Health Insurance Portability and Accountability Act (HIPAA) in protecting patient privacy. Your individual health records should always be confidential, and their are legal ramifications for companies that do not abide confidentiality rules. Treatment options are flexible, and some centers offer individual rooms for an increased sense of privacy. Some luxury rehab centers are exclusively private and located in remote areas. Others offer a choice of a private or shared room. It is important for each patient to review the options and make the choice that best suits him or her.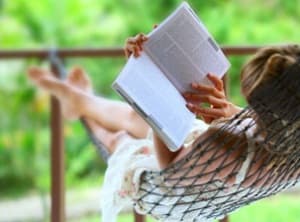 28- or 30-Day Addiction Rehab Program
If you or someone you love is having a hard time quitting drinking or abstaining from drug use, you might want to consider a 28-day or 30-day drug rehab. One-month rehab centers give you a chance to get and stay clean without requiring a long-term commitment.
Read More
How Long Does Addition Rehabilitation Last?
Rehab centers generally offer one-month, two-month and three-month options. A 28- to 30-day program is generally the minimum recommended time to treat a substance use disorder. Those who have been living with addiction for a long period of time may benefit from a 60-day program, while some patients choose a 90-day program to give them the best chance at a full recovery. Other options are available depending on the individual's needs.
What Happens During Treatment
Once the addicted individual makes the choice to attend rehab, he or she is admitted to the facility. The intake process consists of patient evaluation, routine medical testing and the completion of paperwork. Once admitted, the patient is given a schedule. Each day is carefully structured and can include education, presentations, exercise, counseling, group meetings, and behavior modification therapy.
The patient will learn ways to address their problem substance use and any underlying mental health conditions. Once treatment has been completed, the recovered individual can attend aftercare counseling and therapy. These programs are designed to provide additional support and reinforce the positive behaviors learned in treatment.
Paying for Treatment
The cost of addiction treatment programs varies by location. Private rehab centers generally accept insurance, and financing options are also available. Outpatient treatment often costs less than residential treatment because inpatient centers offer care 24 hours a day whereas outpatient care is only for a few hours per day.
Should I Travel or Stay Close to Home?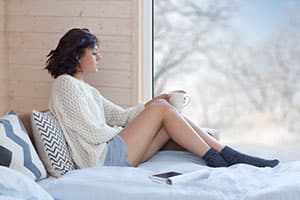 Many patients prefer to travel away from the stressors that contribute to their self-destructive habits. Some treatment facilities are located in beautiful locations and offer a therapeutic environment that may not be found near your home. Each patient should decide the option that is best for him or her.
I Want to Find an Executive or Luxury Rehab Center
Executive rehab centers provide residential patients an opportunity to keep up with the demands of challenging and high-profile jobs. By coupling excellent narcotic, prescription drug or behavioral addiction treatments with the freedom of occasional computer and mobile access, a businessperson can receive treatment while staying relatively "plugged in."
Frequently, modern substance abuse and behavioral addiction treatment programs provide the excellent amenities one would normally expect in the nation's best hotels, with your enjoyment and well-being being the biggest goals. From fine linens and gym facilities to in-house massage therapy and private rooms, you can get the best-quality drug abuse and behavioral addiction treatment for yourself, your friend or your loved one while enjoying the surroundings.
What Happens After?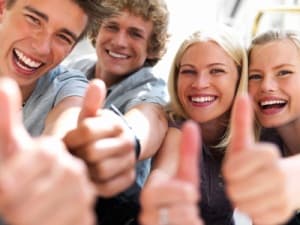 Recovery doesn't stop once rehab is complete. Many patients have sponsors or mentors who provide additional support as needed. While in treatment, the patient learns new coping skills and positive ways to handle stress. You may want to learn more about:
Interventions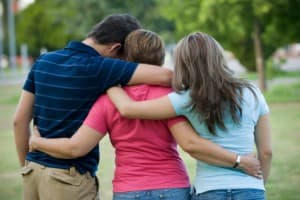 Interventions are a positive way to convince a loved one to seek treatment. The event is handled in a caring manner as family members and those closest to the addicted individual hold a meeting. Each person takes a turn reading a statement and urging the addict to get help.
Assessment and Intake
The intake process at an addiction treatment facility is fairly simple. The patient answers some questions about his or her behaviors, medical history and personal background. Routine medical and psychological testing is performed to assess the patient's needs.
Inpatient and Outpatient Treatment
Outpatient treatment is an option that allows the patient to keep his or her job, attend school or maintain a home life while receiving help. Inpatient programs offer the highest level of care, and staff members are available 24 hours a day to assist patients with the recovery process.
Treatment methods
These include behavior therapy, counseling, 12-step programs, holistic treatments that include yoga and meditation, medication and group support.
Halfway Homes
A halfway house is designed to give the patient the tools he or she needs to live independently after treatment. The recovering individual resides at the halfway home and is free to work, attend family gatherings and have a social life.
Aftercare and Recovery
Addiction rehab centers offer care after the patient has completed treatment. Aftercare programs support the recovering individual on his or her journey to live a life free from addiction. Those who have succeeded in treatment can return to the facility and serve as an example to others.
Sources
World Health Organization. (2018). ICD-11 for mortality and morbidity statistics.
Substance Abuse and Mental Health Services Administration. (n.d.). Behavioral health treatment services locator.
More resources about
Is There a Rehabilitation Center for Gambling Addiction?

: