Addiction Rehab Treatment Resources for Psychologists and Psychiatrists
Rehab Programs for Psychologists and Psychiatrists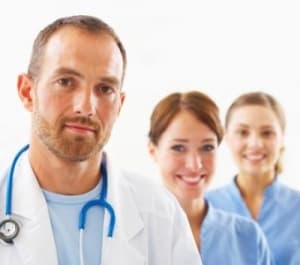 Psychologists and psychiatrists are responsible for diagnosing and treating a host of mental conditions and illnesses. Both psychologists and psychiatrists also prescribe drugs to treat the conditions of their patients. With direct access to a plethora of drugs, it's no wonder why psychologists and psychiatrists can start substance abuse. Prescription drugs are the second most commonly abused substance in the United States, after Marijuana. When a psychologist or psychiatrist begins substance abuse, it is important to recognize the problem. As medical professionals, medical professionals are generally more familiar with addiction treatment options for psychologists.
Inpatient Rehab vs. Outpatient Programs
There are several differences regarding inpatient rehab and outpatient rehab programs in treating addiction for a psychiatrist. Inpatient rehab programs house patients for a specific time period. This time period often varies from 30 to 90 days. Inpatient rehab programs offer round the clock staff and services, and are typically associated with stronger drug addictions. Outpatient rehab programs require patients to check in with a medical professional daily, but they do not have overnight facilities for patients. Below are several substances associated with addiction treatment options for psychologists.
Inpatient Rehab
Alcohol
Heroin
Cocaine
Methamphetamine
Prescription Drugs
Morphine
Methadone
Ketamine
GHB
Methamphetamine
Outpatient Rehab
Tobacco
Alcohol
Prescription Drugs
Ecstasy
Cannabis
Heroin
Cocaine
Mushrooms
LSD
Khat
Should I Choose a Residential Rehab?
Residential rehab facilities provide psychologists and psychiatrists with a round the clock support system, which lessens the potential for a relapse. However, most patients cannot use laptops or cell phones during their stay. For patients looking for a structured, supportive environment, residential rehab is a solid option.
What Does Executive Treatment Offer Over Other Rehabs?
"With direct access to a plethora of drugs, it's no wonder why psychologists and psychiatrists can start substance abuse. Prescription drugs are the second most commonly abused substance in the United States, after Marijuana."
Unlike residential rehab, executive treatment offers patients the ability to use cell phones, laptops and tablets for work purposes. These privileges are typically granted after mandatory treatment sessions have been completed. executive treatment centers allow patients to continue their work while in rehab, which is attractive to a variety of professionals.
How Long Will My Inpatient Rehabilitation Last?
Residential rehabilitation programs can vary in length. Treatment durations vary based on several different patient factors. Typically inpatient programs last around 30 days, but stays can last as short as one week and as long as 90 days. Patient progression during the program is each rehab facility's goal. Rehabilitation programs typically don't grant a patient the ability to leave until several criteria have been met. The usual rehabilitation treatment durations are listed below:
What Happens During Rehab?
During the rehab process, psychologists and psychiatrists must successfully complete several phases: Intake and Assessment, Detoxification, Addiction Treatment, Specialized Care and Aftercare. The drug, alcohol and behavioral disorder treatment for psychiatrists can be complex. The assessment phase uncovers what factors pushed the patient into addiction. The detoxification phase rids the patient's body of illicit substances. Addiction treatment helps patients to figure out how to keep illicit drugs out of their system. The Specialized Care and Aftercare phases help patients to live a healthy lifestyle outside of the treatment facility.
Paying for Drug, Alcohol and Behavioral Addiction Treatment
Drug, alcohol and behavioral disorder treatment for psychiatrists varies in cost. Inpatient facilities tend to be more expensive than outpatient facilities because of the housing costs. Treatment costs can be daunting, over one third of substance abusers who didn't visit a rehab program said they didn't attend due to high costs. Although costs can run into the thousands for treatment, most insurance plans offer coverage for rehabilitation programs. The portions of a rehab stay not covered by insurance can usually be paid over a period of months through a payment plan. A patient's employer may choose to help cover rehab costs, but there is no legal obligation to do so.
Should I Travel or Stay Near Home?
The decision on whether to travel to a distant facility can be determined by the goals of the patient. There are less distractions at distant facilities, but friends and family are less likely to visit as well. Becoming sober requires motivation, and the choice should be made on that basis.
Support Groups to Stay Sober
There is a wide selection of addiction treatment options for psychologists, as well as support groups available to those who are struggling with addiction. Most rehab programs offer support groups that extend beyond the inpatient facility. Having support is an important factor in staying sober.
Using Our Helpline to Determine Your Rehab Options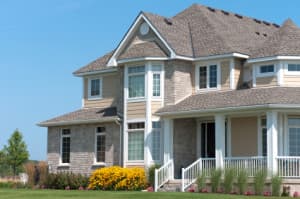 Treating Addiction for a Psychiatrist can be difficult, but our helpline is always available to help psychologists and psychiatrists struggling with addiction. Contact us at today and we'll be happy to help you start the process of getting sober.
It's Never Too Late to Turn Everything Around
Drug, Alcohol and Behavioral Disorder Treatment for Psychiatrists is available. Stop substance abuse from taking control. It's never too late to overcome substance abuse and quit using drugs. A strong support system and a quality rehab program can help anyone struggling with addiction.
FAQs
Are Drugs or Alcohol Affecting Your Work as a Psychologist or Psychiatrist?
If psychologists or psychiatrists are using illicit drugs or writing prescriptions illegally, substance abuse is affecting job performance.
Are There Legal Consequences of Using as a Psychologist or Psychiatrist?
Yes, psychologists or psychiatrists using illicit drugs are at risk of losing their license. There is also the risk of fees or jail time.
Will My Company Keep My Treatment Private and Confidential?
Companies are bound by federal law, which requires that they cannot discuss a patient's treatment in public.
Will I Be Able to Keep My Job if I Undergo Treatment?
There is no law requiring employers to continue employment for an individual going through rehab at an inpatient facility.
Can I Continue to Work During Treatment?
Executive treatment centers allow patients access to laptops and tablets for work purposes. Most traditional rehab facilities do not allow laptops, tablets, or cell phones for any occasion.
Questions and Answers
Can Job Stress Cause a Drug or Alcohol Problem?
Job stress can have a direct impact on a substance abuse problem, but it is not the correct way to deal with stress. Substance abuse issues have to be confronted immediately.
Can I Get Treatment for a Dual Diagnosis (Both an Addiction and Behavioral Disorder)?
Yes, most rehab facilities offer dual diagnosis treatment.
What are the Most Commonly Abused Drugs in the Workplace?
Psychologists and psychiatrists often abuse prescription drugs, such as ADHD medication.
Start the Process Of Getting Sober Today
You can start the process of getting sober today by calling . We know how difficult treating addiction for a psychiatrist can be. Our staff is ready and willing to help you find the right rehab facility, and we're open 24/7. Contact us today and we'll help you to get in touch with the top rehab facilities in your area. You deserve the happiness that comes with sobriety. Call today.
Recommended Rehab Treatment Articles
More resources about
Addiction Rehab Treatment Resources for Psychologists and Psychiatrists

: