Native American Drug and Alcohol Treatment Centers Near Me
Compared to other racial groups, Native Americans experience some of the highest rates of drug and alcohol abuse, mental health disorders, violence, and suicide.1 The cultural and spiritual beliefs of American Indians and Alaska Natives, as well as the historical trauma suffered by people who identify with these ethnic groups, require special considerations to be taken in the treatment of addiction and other mental health conditions. It is important for Native Americans to seek the right type of programs or treatment centers that will help them achieve lasting recovery, even if travel is required for a specific rehab or if there is a facility near you.
---
About Native Populations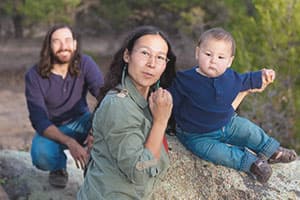 Although American Indians and Alaska Natives make up a relatively small percentage of the total U.S. population, they are disproportionally affected by social issues that are widely recognized as contributing factors to drug and alcohol abuse, addiction, and overdose.
According to the 2015 census, there are 6.6 million people who identify as American Indian or Alaska Native, representing roughly 2% of the total population.2 Native Americans are more than twice as likely to live in poverty compared to the general population (26% vs. 12%).3 More than 1 in 3 Native Americans lack health insurance coverage, and the average life expectancy for this population is 6 years lower than the national average.3
American Indians are more likely to experience interracial violence than any other ethnic group. According to the U.S. Department of Justice, at least 70% of violent crimes experienced by Native Americans are committed by someone who does not identify as American Indian or Alaska Native. This is a significantly higher rate of interracial violence than experienced by Caucasians or African Americans.4
Currently, there are 566 federally-recognized tribes in the United States, with a tremendous amount of diversity between each tribe, including unique and distinct governments, cultural traditions, customs, and languages.5
Over the past 3 decades, Native American populations have increasingly relocated from reservations and rural areas to cities.6 Roughly 67% of all American Indians live in urban areas, and this percentage continues to grow.6 Urban natives may not feel a strong connection to their tribal communities, cultural history, or even their immediate family—a factor that may impact their mental health and contribute to issues such as depression and substance abuse.
Substance Abuse and Addiction Amongst Native Americans
American Indians and Alaska Natives face an increased risk of drug and alcohol abuse and addiction given their history in the United States. Forced relocations, broken treaties, and other political injustices have disproportionately affected this ethnic minority. High rates of historical trauma, violence, racism, loss, legalized segregation, isolation, and discrimination in native communities place these people at an increased risk for substance abuse.7
Historical trauma (HT) refers to the emotional and psychological harm that cumulates across one's lifespan and across multiple generations.8 HT can include individual and collective trauma; group trauma and can result in depression, anxiety, low self-esteem, suicidal thoughts, unresolved grief, and drug and alcohol abuse. People who experience HT may attempt to cope with painful feelings by self-medicating with alcohol or other substances.8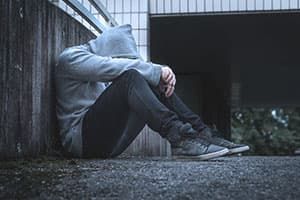 Compared with other ethnicities, Native Americans are more likely to report:7,9
A history of substance abuse.
Polysubstance use.
Intravenous drug use.
Thoughts of suicide or suicide attempts.
A history of depression.
Hospitalizations due to substance use.
Comorbid conditions.
Difficulty finding or maintaining steady employment.
Domestic abuse.
Post-traumatic stress disorder (PTSD).
Alcohol Abuse
It's interesting to note that among Native Americans, the rate of alcohol use is actually lower than among Caucasians, Hispanics, and African Americans.10 However, the rate of binge drinking in the native community is higher than in other ethnicities, as is the number of people with alcohol use disorders.10
People who identify as American Indian or Alaska Native are more likely to report a past-year substance use or alcohol use disorder than any other race.1 This is especially true for young adults—more than 1/5 of young adults in this ethnic group report having an alcohol use disorder.10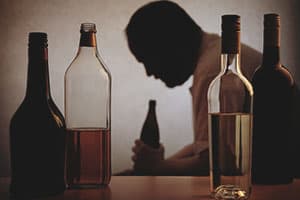 According to the Native American Center for Excellence:10
8.5% of Native Americans between 12 and 17 years old have an alcohol use disorder.
20.8% of those aged 18 to 25 have an alcohol use disorder.
23.6% of natives age 12 to 20 binge drink.
Chronic liver disease, including cirrhosis, is the 6th leading cause of death for American Indians and Alaska Natives.
Illicit Drug Use
Across all age groups, illicit drug use by American Indians and Alaska Natives is higher than any other single ethnic group.11 Among Native Americans over the age of 12:11
Nearly 50% reported having used marijuana in their lifetime.
More than 17% reported using cocaine.
More than 4% reported having used crack in their lifetime.
More than 17% had used a hallucinogen.
Nearly 12% had used inhalants.
Nearly 7% had misused prescription drugs.
Illicit drug use by American Indians and Alaska Natives is higher than any other single ethnic group.
People of Native American descent have the highest rate of methamphetamine use of any demographic, including people of 2 or more races.11 In 2015, 11.5% of native people over the age of 12 reported having used meth in their lifetime, and 2.7% reported using it in the past year.11
The negative consequences of meth use are felt across the entire tribe. In 2006, the White Mountain Apache Tribe in Arizona testified in front of the Senate Indian Affairs Committee that 30% of employees had recently tested positive for meth.12 Nearly 90% of child welfare cases in Yavapai-Apache Nation are related to methamphetamine. And, according to California Indian Legal Services (CILS), nearly every case in which an American Indian child must be taken from their home involves meth use by one or both parents.12
If you'd like to know whether your insurance may cover the full or partial cost of rehabilitation at one of American Addiction Centers' various rehab centers across the states, simply fill in your information in the form below.
Suicide and Mental Health
Suicide is a major public health problem among American Indians. Studies show that American Indians and Alaska Natives have the highest rate of suicide among all ethnic groups in the United States.13 Suicide is complex, and no single reason leads a person to commit suicide. Instead, a variety of individual and societal circumstances, barriers to mental health services, and comorbid conditions such as drug and alcohol abuse all play a role in the occurrence of suicide.
For Native Americans, many of the risk factors that contribute to high rates of substance abuse also contribute to a high risk of suicide. These include historical trauma, cultural distress, poverty and unemployment, family history of mental illness and/or drug and alcohol abuse, and feelings of hopelessness, isolation, or stigmatization.14
A 2014 evaluation of mental health among American Indians and Native Alaskans found that:­15
8.8% of Native Americans over the age of 18 had co-occurring, past-year mental and substance use disorders, compared to the national average of 3.3%.
The percentage of natives ages 18 and up who reported past-year mental illness was 21.2%. The rate of serious mental illness was 4%.
Suicide is the second leading cause of death among American Indian youths ages 15 to 24.16
For Native Americans, many of the risk factors that contribute to high rates of drug and alcohol abuse also contribute to a high risk of suicide.
According to the U.S. Centers for Disease Control and Prevention (CDC), the number of suicides among American Indian or Alaska Native youth have the highest rate of suicide—1.5 times higher than the national average.17
According to the U.S. Centers for Disease Control and Prevention (CDC), the number of suicides among American Indian or Alaska Native men has increased significantly over recent decades. In 1999, the age-adjusted number of deaths from suicide in this group was 19.8 per 100,000. By 2014, that number increased to 27.4 per 100,000.18
Violence and Other Factors
Many crimes go unreported or underreported in Native American communities, making reliable crime data scarce.19 In addition, the justice systems on tribal lands are typically underfunded and may not prioritize specialized training for law enforcement or robust intervention services.16
Available data indicates that a high level of violence occurs in Indian country, negatively affecting native communities, particularly American Indian women. Violence among Native Americans often overlaps with substance abuse, as well as mental health disorders such as anxiety and PTSD.20 Most violent crimes involve alcohol or drugs.20
Gang Violence
According to a study conducted by the Office of Juvenile Justice and Delinquency Prevention (OJJDP), 23% of American Indian communities report gang activity.16
15% of American Indian youth are involved in gang activity—almost twice that of Latino youth (8%) and African American youth (6%).16
Intimate Partner Violence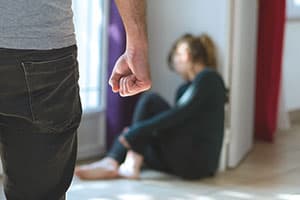 The rate of domestic abuse among Native American women who live on reservations far exceeds that of other races.19
The national rates of annual incidents and lifetime prevalence for physical assaults are higher for American Indian and Alaska Native women compared to women of other races.19
A CDC study found that 39% of native women surveyed identified as victims of intimate partner violence in their lifetime. This rate was higher than any other ethnicity.19
Sexual Assault
American Indian women experience higher levels of sexual violence than other women in the U.S.19
Native women are more than 2.5 times more likely to be raped or sexually assaulted than women in the general population.19
Alcohol and Violence
Alcohol is reported in over 40% of violent incidents in native communities.21
More than 62% of violent offenses committed by American Indians involved alcohol, compared to 42% for all races.21
In violent crimes experienced by American Indians, 48% involved alcohol, 9% drugs, and 14% involved both.21
Drug and Alcohol Treatment Considerations
Many Native American communities have limited access to substance abuse rehab and treatment services. Nearly 20% of native adults need treatment for drug or alcohol use disorders, but only 12% actually receive treatment.1
These low rates of recovery program engagement may be in part due to significant barriers to treatment that native communities face, including transportation issues, lack of health insurance or poor insurance coverage, poverty, cultural stigma associated with substance abuse, and a shortage of appropriate rehabilitation and treatment options in regions where native populations are concentrated.22
Researchers have developed strategies that blend traditional native teachings with evidence-based practices.
Every tribe is unique, with varying locations, populations, histories, drug and alcohol abuse patterns, and degrees of trust placed in westernized medicine. In order to be effective, treatment approaches need to be tailored to address the barriers and needs of each individual tribe and patient.
To help eliminate these barriers to care, communities and researchers have developed strategies that blend traditional native teachings with evidence-based practices and cognitive behavioral therapies.23
Traditional approaches include but are not limited to:22,24
Powwows.
Talking circles.
Art circles.
Ceremonial tepee construction.
Drum circles.
Meditations with elders.
Smudging ceremonies.
Sweat lodges.
Sun dances.
Vision quests.
Purification sweats.
Medicine wheel.
Sacred pipe.
Researchers have noted that the most successful treatment programs are based on traditional healing approaches, Alcoholics Anonymous, or a combination of both. Using traditional healing to addresses substance abuse and mental health problems alone or in combination with westernized approaches may provide a more holistic approach to treatment.25
Some researchers advocate that more native communities turn toward traditional healing methods when addressing substance abuse and mental health issues within the tribe.26 
Indian Health Service (IHS), the federal health program for American Indians and Alaska Natives, recommends an approach that blends the traditional medicine wheel with the 12 steps of Alcoholics Anonymous or Narcotics Anonymous. The IHS also funds the Methamphetamine and Suicide Prevention Initiative (MSPI), which aims to develop prevention programming and culturally relevant best practices to address high rates of methamphetamine use and suicide among American Indians and Alaska Natives.
Drug and alcohol abuse prevention and treatment programs should always be respectful of a person's culture, beliefs, practices, and language needs. It's important that intervention and prevention efforts tailor information to address the community it is serving—whether Native American or any other ethnic or religious group.
Residential Inpatient Treatment Centers
Residential treatment for drug and alcohol addiction can be an important milestone on the road to recovery from substance use disorders, especially for Native Americans who are dealing with severe addiction-related issues and even some with dual diagnosis mental health conditions.
Residential substance abuse treatment centers provide 24/7 supervision and care while you live at the center for the duration of the program. Hospital-based inpatient programs offer around-the-clock medical care from healthcare professionals. Many non-hospital-based residential programs also facilitate access to medical services when needed.
Best Rehab Centers for Native Americans Near Me
If you're wanting to find the best inpatient residential treatment centers for Native Americans near you, it's important to carefully consider the various types of treatment programs available to ensure your needs are met. The best and most effective treatment is that which is tailored to your individual needs, whether it's short- or long-term, residential inpatient, outpatient or dual diagnosis programs.
Depending on your location, you may find there is not an appropriate treatment program in your area. However, if there are programs nearby, consider the pros and cons of being admitted to a local program versus traveling out of state. Our rehab directory can help you search through treatment providers throughout the United States. Some popular States include California, New Jersey, Florida and Texas.
Dual Diagnosis Treatment Programs
Some Native Americans could suffer from both substance abuse (such as drug or alcohol addiction) as well as mental health disorder (such as depression, bipolar and anxiety). A tailored program can be created to help with the treatment of both, which is commonly referred to as dual diagnosis treatment.
Dual diagnoses require integrated and comprehensive care programs to fully address and rectify both conditions. This type of treatment is offered by treatment centers that provide rehab from substance abuse and help with mental health related issues. You can find out more on our dual diagnosis treatment guide.
Native American Youth and Substance Abuse
Certain factors place native youth at increased risk for drug and alcohol abuse. Within tribal communities, young people are more likely to live in extreme emotional and social circumstances, with high rates of poverty and domestic abuse.1
American Indian teens aged 12 to 17 have the highest rate of alcohol use of all racial/ethnic groups, and 1 in every 5 native youth engage in underage drinking.14 Significant risk factors such as discrimination, racism, and related stress affect this group and contribute to high rates of substance abuse.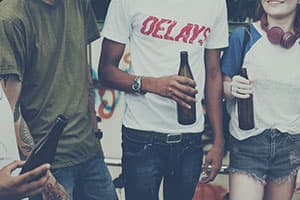 Native Americans report the lowest level of education of any racial or ethnic group in the United States, another factor that may contribute to their disenfranchisement and susceptibility to drug and alcohol addiction.
Graduation rates for native high school students are roughly 50% nationwide, compared to over 75% for white students.16 Nearly 25% of the general population now holds an undergraduate degree; however, only 13% of Native Americans have achieved this level of education.16
Due to high rates of substance abuse, suicide, and violence among Native American youth, there are a wide number of programs aimed at providing positive outlets and safe alternatives to drug use and gang activity in tribal communities. Youth initiatives and efforts across the country aim to build on the assets of native culture. A few examples of successful programs include:16
Tribal Youth Program (TYP): This resource aims to improve tribal juvenile justice systems and prevent juvenile delinquency in native communities.
Boys and Girls Clubs Native Services: These programs serve nearly 90,000 native youth from over 90 tribal communities to provide a safe and positive alternative to gang activity.
National Indian Youth Leadership Project: This is an outdoor youth development program that uses experiential learning to build positive relationships. Its flagship program, Project Venture, is an outdoor leadership program designed for middle school and high school aged youth.
Additional Resources
Because the prevalence of drug and alcohol abuse among Native Americans is disproportionately high, there are a number of community programs and tribal resources available to connect American Indians and Alaska Natives with treatment that integrates native rituals and considers their unique needs.
Indian Health Services (IHS) Division of Behavioral Health Programs: This page is a great resource to connect with IHS programs designed specifically to address alcohol and substance abuse, domestic violence, mental health care, suicide prevention, and other issues that affect the Native American community.
Minnesota Indian Women's Resource Center: This center aims to empower native women and families by offering culturally tailored treatment programs that use motivational interviewing, art therapy, acupuncture, massage, individual and group counseling, and traditional counseling approaches provided by an Elder in Residence.
Native American Connections: This organization helps provide families and individuals with culturally appropriate health programs, affordable housing, and substance abuse treatment.
Native American Indian General Service Office of Alcoholics Anonymous: These groups operate under the structure of AA but incorporate traditional ways into the AA meeting structure. These meetings may include candles, eagle feathers, talking circles, and other traditional elements. If you are planning to hold an AA meeting in your tribal community, this site can offer useful materials.
Johns Hopkins Center for American Indian Health: This center has worked with over 80 tribal nations across 15 states. Their alcohol and drug abuse prevention programs include sports and life skills education, plus a program called EMPWR (Educate, Motivate, Protect, Wellness, Respect).
Don't Wait
If you're a person of Native American descent struggling with drug or alcohol addiction, don't hesitate to seek out the help you need. There are treatment centers, programs and resources available to help you find a rehab program that honors your culture and beliefs. Don't let addiction keep you from living a fulfilling, meaningful life.
---
Recommended Rehab Treatment Articles
Articles Related to Rehabs for Native Americans
---
More resources about
Native American Drug and Alcohol Treatment Centers Near Me

: