Addiction Rehab Treatment Resources for Attorneys, Litigators and Public Defenders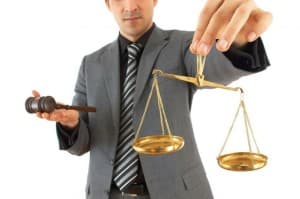 Attorneys, litigators and public defenders work high-pressure jobs. Because of this, they may succumb to addiction of some sort; but their high-profile job might make them reluctant to seek treatment. Further, a lawyer may legitimately fear encountering someone who's appeared in their courtroom when they go to a treatment center. However, all lawyers should understand that getting help is crucial to their professional success.
Inpatient Rehab vs. Outpatient Programs
There are numerous types of drug, alcohol and behavioral disorder treatment programs for attorneys, litigators and public defenders who wish to overcome addiction and stop drug use. In an inpatient program, the patient lives in the facility and is supervised by professionals almost constantly. This helps them overcome the withdrawal period and deal with severe addictions.
The patient in an outpatient facility, on the other hand, gets to go home between treatments. This allows for flexible treatment plans, but does not provide as in-depth of treatment. It is ideal for less severe cases.
Should I Choose a Residential Rehab?
Residential rehab programs are an important option for treating addiction for a lawyer. While most programs will take the lawyer away from his work, these programs are very effective at helping patients overcome addiction. If you have a prolonged, difficult addiction, residential rehabs can help you overcome it once and for all, allowing you to continue your successful law career.
What Does Executive Treatment Offer Over Other Rehabs?
Executive rehab programs are designed around important business clients or people – like attorneys – who have busy jobs in the public eye. These programs are perfect for high-profile lawyers who work intensive hours. Not only will these lawyers receive extra privacy, but they will also be allowed to continue working some essential tasks while being treated. These facilities also usually come with extra amenities.
How Long Will My Inpatient Rehabilitation Last?
Typically, inpatient rehabilitation lasts from one to three months. This depends on your addiction, your insurance coverage and the advice of medical professionals. If you cannot overcome your addiction in three months, you may be able to pursue an extended treatment option of an indefinite length.
What Happens During Rehab?
In this stage, the patient is given a psychological and physiological assessment to determine a treatment plan.
With the help of medical professionals, rehab staff and peers, the patient quits the drug or disorder. This may involve medications to assist with withdrawal symptoms.
After detox, the patient is treated through therapy and other means to help repair the root cause of the patient's addiction. This usually includes mental health therapy and counseling.
Specialized care Some patients might require special care, which might involves taking medications like methadone or Buprenorphine.
Extended Care / Aftercare
After rehab, the patient's treatment continues through aftercare. The treatment may return to the rehab facility periodically, or he might seek help through support groups. This is to help prevent relapse.
Paying for Drug, Alcohol and Behavioral Addiction Treatment
Rehab costs vary significantly, with some costing as little as $7,500 a month and others costing over $100,000. The cost you pay depends on the facility you choose, the treatment you need and your insurance plan. You may pay above your insurance plan if your desired treatment is not covered, and finance options are available through certain rehab clinics. Check with the facility to see what your options are.
Should I Travel or Stay Near Home?
"Attorneys, litigators and public defenders work high-pressure jobs. Because of this, they may succumb to addiction of some sort; but their high-profile job might make them reluctant to seek treatment."Whether you stay local or travel depends on your personal preference. Many lawyers might like to travel to preserve their privacy and their professional image. Regardless of where you go, you should always consider the following when choosing a rehab facility: the facility's reputation, whether the care offered suits you and if the facility is in-network for your insurance provider.
Support Groups to Stay Sober
Spiritual treatment programs like Alcoholics Anonymous and Narcotics Anonymous can be extremely helpful to preventing relapse. They provide you with a support group to turn to when the pressures of your law profession tempt you to return to drugs, alcohol or a behavioral disorder. Consider joining these groups or a similar one to remain committed to your health.
Using Our Helpline to Determine Your Rehab Options
If you are looking to ease the transition back into a healthy, sober lifestyle, we can help. Call for help navigating insurance plans and treatment options.
It's Never Too Late to Turn Everything Around!
No matter how long you've been addicted or how lost you may feel, it's never too late to seek help. Call us today to start down the road to recovery.
Frequently Asked Questions
Are Drugs or Alcohol Affecting Your Work as an attorney, litigator and public defender?
Drugs or alcohol could severely impact your work as a lawyer. Call us if you think this is the case.
Are There Legal Consequences of Using as an attorney, litigator or public defender?
Though you practice law, you are not above it. Everyone faces the same criminal consequences of illegal drug use. Attorneys, litigators and public defenders may face other types of consequences if their addiction causes them to break the law.
Will My Company Keep My Treatment Private and Confidential?
Speak with your HR department or supervisor to ensure you treatment is kept confidential. This should be the case.
Will I Be Able to Keep My Job if I Undergo Treatment?
In most cases, yes. Make sure you make special arrangements with your supervisor or co-workers if you need to leave work for treatment, though.
Can I Continue to Work During Treatment?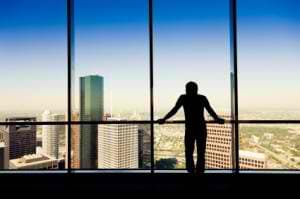 Lawyers may continue to do some parts of their job in executive treatment facilities or outpatient programs.
Can I Use My Phone or the Internet During Treatment?
Executive treatment programs allow lawyers to use their phone or the Internet for professional use during treatment. Otherwise, the patient will have these taken away from them.
Questions and Answers
Can Job Stress Cause a Drug or Alcohol Problem?
Yes. Attorneys, litigators and public defenders work in some of the most stressful jobs, and work stress can lead to drug and alcohol abuse, or exacerbate an existing problem.
Can I Get Treatment for a Dual Diagnosis (Both an Addiction and Behavioral Disorder)?
Yes. Treating addiction for a lawyer can include dual diagnosis work. Many treatment centers specialize in dual diagnosis treatment, which means addressing both a drug or alcohol problem and also a mental health problem such as depression, anxiety or post-traumatic stress disorder.
What are the Most Commonly Abused Drugs in the Workplace?
Marijuana (including "spice" and other synthetic types), alcohol, cocaine, heroin and other opiates, methamphetamine, Vicodin, Adderall, cough medicines, tranquilizers.
Recommended Rehab Treatment Articles
More resources about
Addiction Rehab Treatment Resources for Attorneys, Litigators and Public Defenders

: