Addiction in Special Populations
Research studies increasingly show that certain groups of people may be more vulnerable to drug or alcohol abuse than members of the general population. These groups are sometimes referred to as "special populations" because their health concerns are unique and should be taken into consideration during addiction treatment.
Special populations include:
Although the unique needs of special population clients should be incorporated into all treatment programs, this is not always the case. Most treatment centers offer some services to address the needs of some populations. In order to find a treatment center that offers services to meet your needs, you will need to spend time researching facilities and the programs they offer.
Learn About Special Populations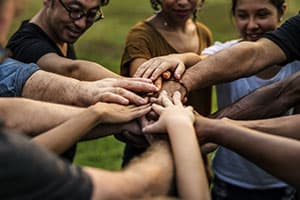 Addiction is a chronic condition that does not discriminate. It affects people of all ages, genders, races, social classes, educational backgrounds, and family structures. Addiction can affect us all, but some people may be particularly vulnerable to developing maladaptive, compulsive patterns of substance abuse compared to the general population. A combination of risk factors, including mental health, environmental stressors, and personality traits can play pivotal roles in determining exactly who will develop an addiction.
According to the Substance Abuse and Mental Health Services Administration, risk factors for addiction exist on an individual level as well as an interpersonal relationship, community, and societal level.1 Risk factors may include, but are not limited to, the conditions and situations below.
Individual-level risk factors:1,2
Genetic predisposition to addiction
Aggressive behavior in early childhood
Mental health disorders
Relationship-level risk factors:1
Parents who use alcohol or drugs
Parents who suffer from a mental illness
Child abuse
Lack of parental supervision or monitoring as a child
Community-level risk factors:1
Neighborhood poverty
Neighborhood violence
Drug or alcohol using peer group
Societal-level risk factors:1
Stigma
Racism
Sexism
Harsh laws against substance use
Addiction is a chronic condition that does not discriminate.
Below are specific populations that may be at heightened risk for developing an addiction. People who belong to these groups may benefit from specialized care and interventions that are tailored to meet their unique needs.
The Homeless
Substance abuse can be both a cause and result of homelessness. People who are homeless can face significant challenges accessing drug treatment, since finding food and shelter often takes priority. According to the U.S. Conference of Mayors, 28% of cities report that additional substance abuse services are among the top needs in order to effectively combat homelessness.3 Women who are homeless and pregnant face even greater risk and are more vulnerable to substance abuse, sexually transmitted diseases, and poor nutrition compared to other homeless individuals.4
Women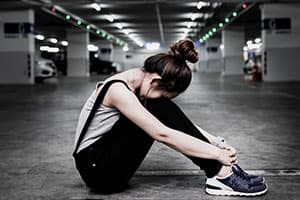 Compared to men, women with substance use disorders have a higher risk of mental health disorders and depression, low self-esteem, homelessness, criminal involvement, and are more likely to have a history of trauma including sexual assault, domestic violence, and sexual abuse.5 Women are more likely than men to need therapy to address physical, emotional, or sexual trauma they have experienced.5 Treatment centers that provide gender-sensitive services such as child care, social services, or therapy specifically focused on treating women's issues can help appropriately address the complexity of women's addiction issues.5
Young Adults/Teens
Young people are uniquely vulnerable to drug and alcohol abuse and addiction, as they may engage in drug use as a way of experimentation and testing boundaries. Teens with a history of physical or sexual abuse are more likely to be diagnosed with substance use disorders than peers who have not experienced abuse.6 Other risk factors such as prenatal exposure to drugs, lack of parental supervision, stress, poor body image, genetic vulnerability, and being around drug-using peers also play important roles in a teen's risk of addiction.6
Trauma Survivors
People who experience traumatic events such as the death of a loved one, a breakup, natural disaster, physical and/or emotional abuse, rape, or violence can experience negative physiological responses.7 In order to cope with these high levels of stress, trauma survivors may self-medicate with drugs and alcohol, which can ultimately give rise to compulsive drug use behavior and addiction. Chronic distress, such as that caused by everyday discrimination, can also lead to substance abuse and increase a person's vulnerability to addiction.7
The Elderly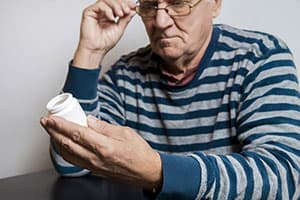 Although the rate of substance abuse among older adults is lower than the general population, getting older can be a risk factor for substance abuse, especially abuse of prescription medications. The rate at which prescription drugs are metabolized and absorbed by the body is slower in older people, and so they may be more sensitive to the compounded effects of medications.8 Elderly individuals also report higher rates of pain, sleep disorders, insomnia, and anxiety, and may abuse their prescriptions in an attempt to better alleviate these conditions. Some older adults may also misuse their medications simply due to cognitive issues. This population is more prone to accidents, falls, injuries, and overdose compared to young people.8 Among adults over the age of 65, alcohol remains the most commonly abused substance.8
High Rates of Addiction
Some groups of people experience higher rates of substance use disorders and overdose compared to the general public. Below are a few examples of populations with relatively prevalent rates of addiction:
Veterans: People who have served in the military are at an increased risk for developing mental health disorders such as depression or post-traumatic stress disorder (PTSD) and may try to cope with symptoms by drinking heavily or using drugs. According to the U.S. Department of Veterans Affairs, Veterans with PTSD tend to binge drink and their heavy drinking may be in response to past trauma and combating bad memories.9 Roughly 1 in 10 soldiers who served in Iraq and Afghanistan returned with a drug or alcohol problem.9 Nearly 1 in 3 veterans seeking drug or alcohol treatment also has PTSD.9
LGBTQ: According to the CDC, substance use among LGBTQ individuals may be a reaction to homophobia, discrimination, or violence they have experienced.10 Compared to the general population, members of the LGBTQ population have higher rates of substance use and continue drinking later in life.
Injection drug users: People who inject drugs are at a very high risk for contracting tuberculosis (TB), hepatitis B and C, HIV, and sexually transmitted infections. They also face a significant risk of fatal overdose.11 Research studies estimate that the rate of HIV infection among injection drug users in some parts of the world is higher than 40%.12 Special populations that are at increased risk for both injection drug use and HIV include men who have sex with men, female sex workers, the homeless, incarcerated individuals, migrants, refugees, and those displaced by war or disasters.12
Recently released inmates: Studies show that people who have recently been released from jail are at a high risk for drug-related death and overdose. In fact, the risk is up to 3 to 8 times higher in the first 2 weeks following release.13
Fighting Stigma
The term "stigma" refers to the way beliefs, behaviors, and attitudes manifest into prejudice against certain groups of people, such as those with substance use disorders or members of the special populations who are especially vulnerable to addiction.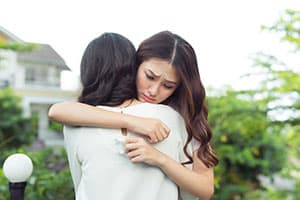 The exact behaviors that constitute stigma can be hard to define, but they are not hard to perceive if you are the one being stigmatized. Throughout much of history, people with addiction have been negatively typecast as "failed," "weak-willed," or "immoral" people. Perceptions such as this can be a barrier to treatment for people who need it.
Stigma is a reflection of the attitudes of the general public, but it can also refer to internalized self-stigma, or how a person views themselves. Self-stigma can result in poor self-esteem, embarrassment, shame, and low self-efficacy. In terms of addiction treatment, low self-efficacy is particularly harmful as it can lead to the "why try" effect, which is when a person doesn't see a reason in trying to get better.14 Stigma can interfere with a person's recovery and can make entering treatment difficult. People may be ashamed of the issues they face as a result of their addiction and try to hide their problems instead of dealing with them out in the open.14
People who have not sought treatment for their substance use disorders cite a number of reasons for not entering rehab, and a major factor is the negative stigma they experience and the belief that a person should be strong enough to handle substance abuse problems on their own. These types of barriers can prevent people from reaching out for help from friends, family, coworkers, teachers, and medical professionals and in turn can lead to relapse, overdose, and death.15
Within certain groups, stigma may be magnified because of race, incarceration, and/or gender. For example, incarceration rates disproportionally impact women of color, with black women being 7 times more likely to spend time in jail compared to white women.16 People returning from the prison system often do not receive the proper linkages to needed services such as drug treatment, and may come home to communities that hold unfavorable attitudes toward those returning from prison and struggling with substance abuse. This stigma could negatively influence that person's ability to successfully access drug treatment.16
Twelve-step programs like Alcoholics Anonymous or Narcotics Anonymous can be useful in reducing stigma, isolation, and shame. Talking about the issues you are experiencing with others who are going through the same thing can help you access the support you need to move through recovery.17
Treatment Needs
Culturally appropriate and population-specific treatment takes into account the various factors affecting a group of people. When addiction treatment is specific to an individual's experience and takes into consideration each patient's gender, race, ethnicity, language, age, economic status, housing situation, history of trauma, co-occurring mental health disorders, sexual orientation, and poly-drug use, it is much more likely that individuals in that program will experience positive outcomes. However, research reviews of treatment centers show that many facilities are not equipped to handle all the needs of special populations.
It's important to find a treatment program that uses an approach that suits your individual needs. If you belong to a special population, make sure to read through the treatment facility's website and online reviews before entering a program. You can find out what types of populations the program specializes in serving by calling the center directly. When treatment methods are grounded in appropriate and culturally-sensitive approaches that provide you with a supportive recovery community, it can give you the best possible opportunity to heal.
Finding Support
Addiction is a devastating condition that can affect all aspects of a person's life and lead to financial problems, unemployment, homelessness, domestic abuse, divorce, and the breakdown of family relationships.
If you or a loved one identifies as a member of a special population, it is important that you find a program that offers specialized services or treatment approaches that address your unique needs.
Insurance Providers and Rehab Treatment Coverage Levels