Drug and Alcohol Use in the Military
Alcohol use can be quite common in the military. In fact, it can play a major role in the lives of both active-duty service members and veterans. With alcohol as a regular part of the military experience, misuse of alcohol and addiction may easily occur.
Compared to any other profession, members of the military drink alcohol on more days per year on average.1 In comparison to civilians, service members also are more likely to misuse alcohol.2 In fact, around one-third of service members binge drink and have issues due to that drinking.2 For veterans, alcohol abuse connects to health problems, interpersonal violence, and early death.3
---
Why Do Military Personnel Drink?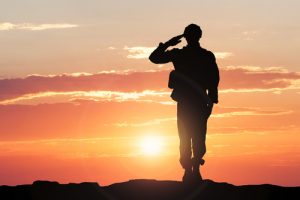 One factor that may contribute to alcohol abuse for active duty service members and veterans is the military drinking culture.4 Alcohol can be used as something that facilitates bonding and also relieves boredom and stress.4 Being in an environment where alcohol use, especially heavy use, is seen as normal and commonplace can lead active duty personnel to engage in increased use based on the habits of their peers.4 
In addition to the drinking culture, service members have a greater chance of experiencing trauma.4 Trauma experienced during service may lead to serious issues including post-traumatic stress disorder (PTSD) and substance abuse.4 Being exposed to combat may lead to psychological distress and dangerous drinking. For veterans who have experienced trauma, alcohol may provide a way to try to cope with the physical, mental, and/or emotional pain that they experienced.4
Trauma, emotional upheaval, stress, and boredom may all lead to drinking, and that drinking may progress to the point that it has a serious impact on the health and well-being of active-duty military personnel and veterans.
---
Veterans and Alcoholism
For those who have served their country in the military, there can be various challenges as they transition from military life to the civilian world. Having served in the military, where alcohol use may become a habit reinforced by military culture, many veterans continue to drink once they are no longer active duty.
Furthermore, PTSD often co-occurs with alcohol abuse, so the trauma that a veteran has experienced may further increase the amount of alcohol the veteran consumes.5 In turn, the alcohol abuse may exacerbate the PTSD, so that the root of both problems must be addressed in order to achieve sobriety.
In addition, veterans may also be dealing with chronic pain, high rates of traumatic brain injuries, and PTSD from trauma beyond combat (including sexual assault).5,6 Transitioning from military life into the civilian world can also be difficult. All of these factors can contribute to mental health problems and lead to an increase in alcohol use and abuse.7
Alcohol poses a major problem for veterans, and it is the most commonly abused substance, outside of tobacco, for veterans.2,5 More than 10% of veterans meet the criteria for a substance use disorder (SUD), which is the clinical diagnosis for addiction.2 Trauma, combat, and transitioning into civilian life may all play a role in the higher rates of alcoholism among veterans.5
---
Signs of Alcohol Abuse in Veterans
There are various signs that a veteran may have an alcohol use disorder (AUD) include the following:8
Spending a lot of time drinking or recovering from the impact of alcohol.
Having strong cravings for alcohol.
Performing dangerous behaviors while drinking (including driving under the influence).
Having problems at work, school, or home because of alcohol.
Losing interest in hobbies or activities that once brought pleasure.
Needing to drink more to have the same effects that were previously experienced with less alcohol.
Continuing to drink despite negative consequences.
Multiple failures when attempting to drink less or stop drinking in the past.
---
Veterans Affairs Alcohol Screening
The U.S. Department of Veterans Affairs (VA) has an alcohol use screening tool that can be used by a veteran or a loved one to determine if their alcohol use has become a problem. The tool includes brief questions about your alcohol use.
In addition, veterans who have concerns about their mental health are also able to take the VA's 10-question depression screening and 17-question PTSD screening.
These screening tools should only be used as a way to help determine if you have a problem so that you can then pursue a professional assessment and diagnosis that will help you figure out your next step.
---
Rehab for Veterans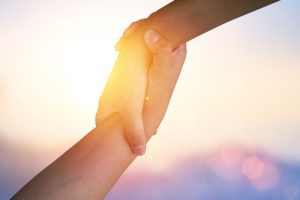 Once you have determined that you have an alcohol use disorder (AUD), there are various treatment options that are available to you. VA is an ideal starting place, as it offers screening, counseling, detox, inpatient and outpatient treatment, continuing care, and drug substitution therapies.9 To find VA locations, you can use the VA's locator tool.
While VA offers high-quality care, there is the possibility that some veterans will be unable to obtain treatment through VA because of a lack of accessibility or availability. This is why the MISSION Act was introduced. The MISSION Act provides veterans with increased access to health care from both VA facilities and from community general care providers, and American Addiction Centers (AAC) is one of those approved community care providers.10-12
AAC is made up of the United States' largest network of substance abuse treatment centers. AAC is an authorized community network care provider that has partnered with VA to offer private mental health and substance abuse treatment at two locations: Desert Hope and Recovery First.
Both facilities have programs, Salute to Recovery, specifically designed to treat veterans dealing with both substance abuse and mental health disorders. The Salute to Recovery program provides a safe environment where veterans receive treatment surrounded by other veterans, including many of the staff members, with similar struggles and experiences. These shared feelings and experiences provide veterans with the opportunity to feel more heard and comfortable. The program focuses on areas that are specific to the experiences and needs of veterans, including:
Military culture.
The Impact of Stress
Post-traumatic responses.
Cognitive distortions.
Family and relationships.
Character and values.
The treatment teams at both facilities offer treatment methods including family and couples counseling, conflict resolution, anger management, coping skills, and proven therapies.
With an increased risk of developing an alcohol addiction versus civilians, veterans need to know that treatment for both alcoholism and mental health challenges (from combat, trauma, etc.) will help them cope with their past and move toward a happier and healthier future.
---
Sources
Simkins, J. (2019). The military leads all other professions in the number of days spent drinking per year, study claims. Military Times.
National Institute on Drug Abuse. (2019). Substance use and military life.
Miller, S. C., Fiellin, D. A., Rosenthal, R. N., & Saitz, R. (2019). The ASAM principles of addiction medicine, sixth edition. Philadelphia: Wolters Kluwer.
Dworkin, E. R., Bergman, H. E., Walton, T. O., Walker, D. D., & Kaysen, D. L. (2018). Co-occurring post-traumatic stress disorder and alcohol use disorder in US military and veteran populations. Alcohol Research: Current Reviews, 39(2), 161-169.
Teeters, J. B., Lancaster, C. L., Brown, D. G., & Back, S. E. (2017). Substance use disorders in military veterans: prevalence and treatment challenges.Substance Abuse and Rehabilitation, 8, 69–77.
National Center for Complementary and Integrative Health. (2019). Pain: U.S. military and veterans.
Olenick, M., Flowers, M., & Diaz, V. J. (2015). US veterans and their unique issues: enhancing health care professional awareness. Advances in Medical Education and Practice, 6, 635–639.
American Psychiatric Association. (2013). Diagnostic and statistical manual of mental disorders (5th ed.). Arlington, VA: Author.
U.S. Department of Veterans Affairs. (2019). Treatment Programs for Substance Use Problems.
U.S. Department of Veterans Affairs. (2019). Community care.
U.S. Department of Veterans Affairs. (2019). VA Mission Act.
U.S. Department of Veterans Affairs. (2019). Community Care: Veterans Overview.
More resources about
Drug and Alcohol Use in the Military

: