Xanax Addiction Rehab Treatment Centers Near Me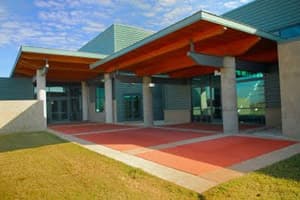 Treatment in a Xanax rehab center is often necessary due to the significant physical dependence and potentially-dangerous withdrawal syndrome associated with this drug. Xanax is a brand name formulation of alprazolam, a fast-acting benzodiazepine used for treating anxiety disorder and panic attacks. Although Xanax is effective in managing these disorders, it can also produce euphoria or a high when the drug is abused.
Using Detox Xanax for Addiction Recovery
Many inpatient rehabilitation centers that offer a full spectrum of substance abuse care begin with a period of medical detox to effectively manage Xanax withdrawal and keep the person safe and comfortable. Withdrawal symptoms are likely to emerge in people who develop some degree of physiological Xanax dependence. Severe dependence often develops in cases of chronic Xanax abuse, though some amount of dependence may form even when used as prescribed. Dependence develops as a person's body adapts to the presence of the benzodiazepine and, eventually, requires it to function optimally. This can occur when someone who is prescribed Xanax takes it for an extended period of time. That is a normal adaptation, and often the person can detox from Xanax in a doctor's office setting. The physician will likely create a gradual tapering schedule for you to slowly quit using Xanax.1,2
That being said, if you consistently abuse Xanax—if you use it without a prescription or use it in a way other than prescribed for its rewarding or pleasurable effects—then you may benefit from the assistance of a treatment program to rectify your maladaptive behaviors. Long-term Xanax abuse can lead to addiction, a complex and chronic condition. Someone who has a severe addiction to Xanax may experience dangerous or life-threatening withdrawal symptoms, such as seizures and delirium, when they abruptly quit, which is why inpatient medical detox is often necessary to help a person safely achieve medical stability.1,2
Once the person is stable, they can then begin the formal addiction treatment program, which more thoroughly addresses the underlying issues driving compulsive Xanax use. The treatment center provides intensive counseling and behavioral therapy, which help patients return to a normal, drug-free life.
---
Inpatient Versus Outpatient for Xanax Rehab
There is no shame in admitting that you need help for yourself or for someone you care about.-Rehabs.comSubstance abuse treatment programs at both inpatient facilities and outpatient clinics help treat Xanax addiction. Outpatient treatment allows you to live at home while recovering from your addiction. You schedule predetermined treatment sessions that work with your school, work, or home obligations. There are several levels of outpatient treatment: standard outpatient, which involves about 2-4 hours per week of treatment; intensive outpatient programs (IOPs), which involve about 6-9 hours of treatment from nonmedical professionals per week; and partial hospitalization programs (PHPs) or day treatment programs, which may involve up to 35 hours of therapy from both medical and nonmedical professionals per week. Typically, treatment will involve a combination of group counseling and individual therapy, as well as some drug education classes.1
Inpatient or residential Xanax rehab involves living at the treatment facility for the entire length of the detox program, which may last anywhere from 28 to 120 days, or longer, if necessary. These programs provide you with around-the-clock monitoring, support, and substance abuse treatment. They tend to cost more than outpatient programs due to room and board, but they provide you with a highly structured environment free of triggers to use Xanax or any other drugs. Inpatient treatment varies from program to program, but generally speaking, some services offered in inpatient include:
Individual therapy.
Group counseling.
Family therapy.
Support group meetings.
Aftercare planning.
Depending on the specific program, services may include adjunct treatments such as meditation, yoga, relaxation techniques, and other holistic therapies. Faith-based inpatient programs may host prayer circles and religious meetings on top of the standard treatment. It all depends on the rehab's individual treatment philosophy.
Since Xanax is an anxiolytic medication, many people who abuse Xanax may have an underlying anxiety or panic disorder. Someone who struggles with an addiction and a co-occurring mental health disorder is said to have a dual diagnosis. Dual diagnoses require specialized treatment that integrates substance abuse treatment with psychiatric care so that both conditions are adequately addressed. Someone struggling with a Xanax addiction and mental health disorder will want to find an inpatient program that has significant experience in treating the unique needs of a dual diagnosis.
In general, an inpatient facility is able to provide relatively intensive treatment and may be more suitable for someone with a severe Xanax addiction, an addiction to more than one substance, a history of treatment drop-outs, a co-occurring medical condition, a mental health condition, or a special medical consideration, such as pregnancy.
Free Online Insurance Coverage Checker for Xanax Rehab
Use the free online insurance coverage checker tool below to find out if your health insurance provides coverage for xanax addiction rehab and other rehabilitation treatment plans for substance abuse recovery.
---
Addiction and Tolerance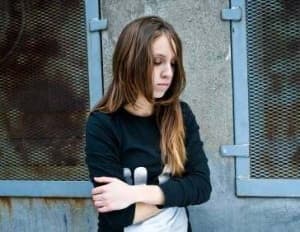 Though it is one of the diagnostic criteria for a substance use disorder, tolerance alone isn't enough to indicate the presence of an addiction. The phenomenon of tolerance means that a person requires higher or more frequent doses of a substance—in this case, Xanax—to achieve the desired effects. To some extent, this can occur even in someone taking Xanax in a therapeutic capacity to manage panic attacks or anxiety. However, it is even more likely to develop when someone is abusing Xanax in excess of prescribed dosing guidelines in order to experience a euphoric or calming effect. People may begin to take more and more Xanax in attempts to overcome their growing tolerance. Although overdosing on Xanax alone isn't common, it is more likely in someone using extremely high doses or in someone who combines Xanax with sedating or respiratory depressing drugs, such as opioids or alcohol. People often combine Xanax with other substances to amplify or enhance the high. Some overdose signs include:2
Extreme drowsiness.
Impaired coordination.
Confusion.
Diminished reflexes.
Respiratory depression.
Coma.
Taking increasing doses to overcome tolerance can drive the development of dependence, as well as addiction. As stated earlier in the article, physiological dependence can result even when someone takes the medication as prescribed, but it is likely to develop far more rapidly in someone misusing or abusing Xanax. And like tolerance, though physiological dependence is not the same as addiction, it is also a common sign of addiction.
Improper use of Xanax can be dangerous. A 2014 Drug Abuse Warning Network (DAWN) report stated that nearly 1 million emergency department visits between 2005 and 2011 involved benzodiazepines alone or in combination with alcohol or opioid painkillers.3
---
Patient Privacy
Xanax rehabilitation programs are private and confidential. U.S. government regulations regarding patient privacy apply to drug rehabilitation treatment, except in very specific cases where law enforcement or the justice system is involved. Even in such cases, only the exact information that the judge or law enforcement agency needs is divulged, and this is usually only a confirmation that a patient is indeed being treated at a particular center for a certain period of time. Private rooms are available at many Xanax detox centers, and while there may be a surcharge at some centers, other upscale and luxurious specialty facilities, such as luxury or executive treatment centers, provide only private rooms.
---
How Long is Rehab Treatment?

Although minimum durations of inpatient substance abuse treatment are often 28 or 30-days, some programs offer 60 day programs, in which patients have more time in therapy and counseling where they can build and solidify coping skills. 
Read More
The minimum duration of treatment in an inpatient Xanax rehab center is usually either 28 or 30 days. This allows about a week for intensive detoxification, if necessary, that stabilizes patients so they can undergo three weeks of very intensive therapy and counseling. Longer-term programs include 45-day, 60-day, 90-day and even 120-day or longer programs, which provide more time for inpatient counseling. In general, the longer a program the more effective it may be, but it also largely depends on an individual's needs, severity of addiction, and motivation for change.
---
Rehabilitation Process and Treatment Programs
Treatment in an inpatient facility for Xanax addiction treatment begins with intake. A patient is welcomed to the facility after filling out personal information forms that include emergency contact information as well as personal medical information and financial forms. The patient provides a medical history and substance use history (complete with any past addiction treatment and/or detox experiences), undergoes physical examination, and is further evaluated for mental health status, demographic features, financial and living situation, support system, violence and suicide risk, and more.1
The treatment team will use the information from the intake assessment to create an individualized treatment plan specifically tailored for the patient. If the person hasn't already been through detox, the person will go through medical detox to achieve stability as they eliminate Xanax from their body. The detox team may use replacement sedatives, such as a longer-acting benzodiazepine, to minimize withdrawal symptoms, or they may create a gradual Xanax tapering schedule in which Xanax is slowly reduced.1
The goal of medical detoxification is to stabilize the person and prepare them for comprehensive addiction treatment. Once a patient is in a drug-free and stable state, he or she works with an addiction treatment counselor to assess the triggers, stressors, and other issues that may have contributed to compulsive Xanax use. The patient will receive a variety of treatment and detox services, as previously mentioned. These are likely to include:
Group counseling.
Peer support.
Family education.
Family therapy.
Individual therapy.
Drug education.
Relapse prevention classes.
Throughout the rehab program, the treatment team continues to re-evaluate the individualized treatment plan for efficacy. If the person appears to be making progress and responding positively to Xanax addiction treatment interventions, the plan will likely stay the same. On the other hand, if they appear to be struggling or aren't responding well to certain therapeutic modalities, the treatment team will likely revisit the plan and adjust it accordingly.
Specialized care may include art, music, sports or exercise activities, as well as mental health counseling and treatment if an underlying mental health issue is diagnosed. Treatment for other addictions may also be necessary. The treatment course largely depends on the individual's specific needs, so it can vary considerably.
---
How Much Does Xanax Rehab Treatment Cost?
Inpatient Xanax rehab treatment can be relatively costly, especially when centers are situated in pleasant locales or offer particularly luxurious accommodations. Even a four-week stay in a Xanax rehab center can cost tens of thousands of dollars. However, health insurance may cover the costs of detox and at least part of the treatment program. Patients are advised to contact their health insurers or their employers' benefit managers in order to find out whether insurance arrangements can be made with a particular Xanax treatment center.
If you don't have insurance, know that some treatment centers may offer long-term financing for Xanax addiction treatment, and there may be lower-cost options available. Some facilities offer grants or scholarships for people who can't reasonably afford treatment, so you may want to search for these if you don't have insurance. Finding a Xanax rehab center that you can afford is possible, and we are here to help.
---
Finding the Best Xanax Rehab Centers Near Me
Whether you want to stay near your home or travel out of State, determining the best location for Xanax rehab depends upon each patient and his or her needs. In general, the supportive nature of an inpatient treatment center is enough to help a patient focus on rehab regardless of its location. Traveling far from home for treatment can help a patient relax, but some patients may find that being in a familiar location is best for them. The quality of the facilities and staff are usually more important than the location of a particular Xanax rehabilitation facility. Before choosing a detox center, it's important to create a list of treatment priorities and to figure out where location falls on that list.
---
After Residential Inpatient Treatment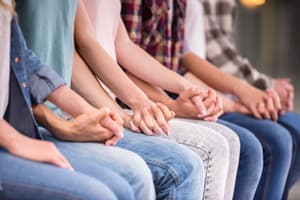 Once treatment in a residential Xanax rehab facility is complete, the challenge of staying clean while returning to daily living begins. This is why most centers recommend continuing with some form of outpatient therapy and participation in support groups immediately after discharge from a Xanax treatment center. A patient may have to rebuild his or her life if addiction caused a job loss or if a job or family problem triggered the addiction. Rehab facilities may provide references to job and family counselors or services that can help a person in early recovery start life anew.
Before a patient is discharged, he or she is given recommendations for aftercare or follow-up care. Aftercare includes ongoing support that can help a person to avoid relapse and remain abstinent from Xanax and all other substances of abuse. Aftercare options vary, but may include:
Pills Anonymous or Narcotics Anonymous meetings.
Group counseling.
Individual therapy.
Sober living homes.
Alumni programs.
These aftercare services can help you build upon the sober foundation you created during rehab. Receiving support and encouragement from peers and professionals alike can help you stay on the road to recovery.
---
I Want to Find an Executive or Luxury Rehab Center
When occupational issues are keeping you or someone you care about from looking for care for a problem with drugs or alcohol or behavior-related addiction, executive rehab centers will be invaluable. By coupling top-rated illicit substance and behavioral addiction treatments with the ability to use a computer or mobile device, a businessperson can receive support and treatment while keeping productive.
Some residential treatment centers are home to top-tier amenities one would only expect in the nation's best hotels, with your health and well-being being the biggest priorities. From housekeeping services and gym facilities to in-house massage therapy and fine linens, you can get the best-quality Xanax addiction treatment for yourself or someone you care about in a luxury treatment facility.
---
Seeking Help
Realizing that you or a loved one has a problem with this drug is an important step toward seeking treatment.-Rehabs.comRemember that it is never too late to stop the damage that Xanax addiction causes. Realizing that you or a loved one has a problem with this drug is an important first step toward seeking treatment.
Addiction to benzodiazepine drugs, such as Xanax, is a treatable condition, and there is no shame in admitting that you need help for yourself or for someone you care about. You or your loved one are not alone.
---
Take Our "Am I a Xanax Addict?" Self-Assessment
Take our free, 5-minute "Am I A Xanax Addict?" self-assessment below if you think you or someone you love might be struggling with drug addiction. The evaluation consists of 11 yes or no questions that are intended to be used as an informational tool to assess the severity and probability of a substance use disorder. The test is free, confidential, and no personal information is needed to receive the result.
---
Popular Substance Abuse Treatment Articles
More resources about
Xanax

: