Vicodin Addiction Treatment & Rehabs Near Me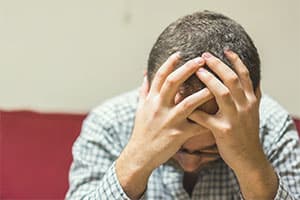 Vicodin is a prescription painkiller that combines the opioid hydrocodone with acetaminophen, and is commonly prescribed to treat moderate pain.1 Opioids can be highly addictive, leading to physical and psychological dependence if the drug is used long-term. The development of compulsive patterns of misuse of Vicodin and other opioid drugs is made more likely by their reliable, pain-relieving properties and their rewarding, euphoric effects.
Vicodin can be addictive even when taken as prescribed by a doctor, and prescription drug abuse is becoming more common. In 2015, approximately 12.5 million Americans age 12 or older reported misusing prescription painkillers.2 However, recovery from painkiller addiction is possible, and the first step is finding the right rehabilitation center to meet your needs.
About Vicodin Addiction

Treatment Options
When it comes to addiction rehabilitation programs, there is no shortage of options available to you.
When a person takes Vicodin consistently over a long period of time, the body becomes physically dependent on the substance, meaning the person will experience withdrawal symptoms when she stops taking the drug. Psychological dependence can also occur with Vicodin addiction. Vicodin affects areas of the brain that regulate learning, memory, motivation, and impulse control, and the drug directly acts on the reward centers of the brain.3 People struggling with Vicodin addiction may feel they need to continue to use the drug just to function normally.
Prescription drug abuse involves misusing a substance such as Vicodin by, for example, taking it without a prescription, taking it more frequently or in larger doses than prescribed, or taking it for longer than intended. Users often begin to take increasingly large doses of the drug to overcome their growing tolerance to its effects. As more and more of the drug is used, physiological dependence takes hold—a point at which the user is likely to experience acute withdrawal should the drug be slowed or altogether stopped. Vicodin addiction can easily occur as a consequence of these compulsive patterns of abuse, which may continue despite their obvious negative influence on functioning in the person's life—potentially reflected in declines in school and work performance, and with increased problems at home.4
Vicodin addiction often requires treatment in a rehab facility, especially during the detoxification process, which can be difficult to manage without medical supervision. Are you or a loved one having a problem with Vicodin?  Some warning signs include:5
Unsuccessful attempts to cut down or stop using Vicodin.
Spending a lot of time getting, using, or recovering from Vicodin use.
Experiencing strong cravings for Vicodin.
Using Vicodin despite one's inability to function well at school, work, or home.
Continuing to use Vicodin even in dangerous situations, such as when driving.
Using Vicodin even when its continued use has resulted in physical or psychological health issues.
Development of a tolerance to the effects of Vicodin.
Experiencing withdrawal symptoms when Vicodin use is stopped.
If you or a loved one is demonstrating some or all of these symptoms, it may be time to consider rehab to overcome Vicodin addiction.
Choosing a Vicodin Addiction Rehab Center
Studies show that being in treatment for at least 90 days is associated with better sobriety outcomes in the long term.
There are a variety of rehab centers available to meet the needs of patients seeking treatment for Vicodin addiction. Detox is an important first step, but in order to successfully overcome addiction, Vicodin detox should ideally be followed by a more protracted course of substance abuse treatment at an inpatient or outpatient rehab facility.3
Many inpatient programs take place in residential facilities that provide around-the-clock monitoring and support for patients. Treatment generally lasts 28–30 days, but can be extended to 90 days or even longer if needed. Inpatient facilities provide a safe, protected environment where patients can avoid outside stressors and triggers to relapse. Medical staff is available to monitor patients, and counseling staff conduct intensive individual and group therapy sessions to aid patients in learning how to cope with emotions, avoid or manage triggers, and address any underlying issues that may have contributed to addiction. Depending on the needs of the patient, outpatient treatment may be recommended as a follow-up to or step-down from inpatient treatment to help ease the transition to living outside the facility.
Outpatient rehab programs, on the other hand, allow patients to receive top-quality treatment while still participating in their regular duties at work, school, or home.3 Patients still receive effective group and individual therapy sessions while living at home and following their daily routines. Outpatient treatment varies in intensity and time commitment, and generally lasts at least 6 months (longer if needed) to provide the optimal benefits to each patient. The various forms of outpatient rehab—partial hospitalization programs, intensive outpatient programs, etc.—offer a continuum of treatment intensity to meet the individual needs of each patient.3 Outpatient treatment is beneficial to those with very busy schedules, those who cannot take time off work or other commitments to attend inpatient treatment, and those with supportive relationships with family and friends.3
Which Vicodin Rehabilitation Program is Right for Me?
Regardless of the type of facility you choose, it is important to understand some basic principles of effective treatment so you can choose the best Vicodin rehab facility for your needs. Studies show that being in treatment for at least 90 days is associated with better sobriety outcomes in the long term.3 Vicodin addiction treatment must address all of the patient's needs, including physical health, mental health, socialization, any associated legal trouble, and career issues, not just substance use.3 Effective treatment should also be sensitive to the patient's age, gender, ethnicity, cultural background, and sexual orientation.3 Finally, effective treatment needs to be flexible, since the needs of each patient may change throughout the course of treatment.3
Free Online Insurance Coverage Checker for Vicodin Rehab
Use the free online insurance coverage checker tool below to find out if your health insurance provides coverage for Vicodin addiction rehab and other rehabilitation treatment plans for substance abuse recovery.
Is It Private and Confidential?
Attending Vicodin rehab is a highly personal decision, and you may have concerns about your privacy while in treatment. That is why the federal Health Insurance Portability and Accountability Act (HIPAA) was enacted to protect the privacy of all medical and treatment information, except in the event of an emergency.6 During the initial patient intake process, you will be given the option to sign a consent form regarding the sharing of your treatment information, and you can control who has access to your private treatment records.6 This means that your privacy is protected, allowing you to focus on recovery.
Vicodin Detox and Addiction Treatment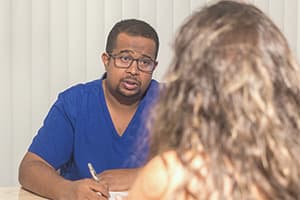 Vicodin addiction treatment is a multi-step process. It begins with an intake interview and medical evaluation to determine the physical and psychological needs of the patient. This information allows the intake coordinator to identify the course of treatment that will be the best fit. The intake process is also used to identify any underlying medical or mental health issues that need to be addressed as well.
Detox is the next step in treating Vicodin addiction, and it generally occurs in a medically supervised facility where staff can monitor patients and manage their symptoms as they move through withdrawal.3 Medications may be provided to ease withdrawal symptoms and make the process easier and quicker.3 Vicodin withdrawal symptoms vary in intensity and can include:1,5
Depressed mood.
Nausea and vomiting.
Aching muscles.
Excessive tearing and runny nose.
Dilated pupils.
Sweating and goosebumps.
Stomach aches and diarrhea.
Excessive yawning.
Fever or hot flashes.
Difficulty sleeping.
Restlessness.
Upon completion of Vicodin detox, the professional staff will evaluate the patient and make a recommendation for continued treatment. Ongoing treatment may occur in either an inpatient and outpatient setting, and can include behavioral counseling, group therapy, medication, and treatment for mental health issues such as depression and anxiety that may be contributing factors to the addiction.7
Prior to discharge from rehab, the patient will meet with doctors and facility staff to develop an aftercare plan to continue treatment as the patient transitions back to everyday life. Aftercare is vital to maintaining long-term sobriety from Vicodin. Patients learn and practice relapse prevention skills, and gain the tools required to live a normal life without Vicodin. Recovery is a lifelong process that takes a daily commitment to sobriety.
How Long Is Vicodin Rehab?

Extended Drug Rehab Options
Extended drug rehab programs
are available for those with serious drug or alcohol addictions. Complicated addictions can be successfully treated, so it's important to find a treatment center as soon as possible.
While most inpatient programs last at least 30 days, many experts recommend patients stay in treatment for a minimum of 90 days.3 Patients with more severe addictions and those who frequently relapse, have major medical or mental health disorders, lack a supportive network of relationships, or have unstable home environments may be referred to a long-term residential program lasting 120–180 days or longer. These extended programs often include case worker attention and other treatment provisions to better allow patients to gradually reintegrate into society while continuing to receive the support and treatment they need. Vocational training is commonly made available, and patients can be encouraged to work and attend self-help meetings in the community while continuing rehab in an extended care facility.
Take Our "Am I a Drug Addict?" Self-Assessment
Take our free, 5-minute "Am I A Drug Addict?" self-assessment below if you think you or someone you love might be struggling with drug addiction. The evaluation consists of 11 yes or no questions that are intended to be used as an informational tool to assess the severity and probability of a substance use disorder. The test is free, confidential, and no personal information is needed to receive the result.
I Want to Find an Executive or Luxury Rehab Center
Some Vicodin rehab centers are tailored for business professionals who cannot ignore work duties while receiving treatment, or for those who desire a more luxurious rehab experience. Executive rehab facilities cater to business professionals and CEOs, providing high-quality Vicodin detox and addiction treatment as well as the ability to meet work obligations with access to phones and computers. This allows patients to manage work responsibilities in a safe, supportive environment.
Luxury rehab facilities provide cutting-edge addiction treatment paired with high-end amenities, including housekeeping services, yoga, massage, spa treatments, animal-assisted therapy, and aromatherapy, among other potential offerings. These amenities make Vicodin rehab feel more like a vacation, all while providing patients the best treatments available to overcome substance abuse.
More resources about
Vicodin

: