Valium Rehab Treatment and Detox Centers Near Me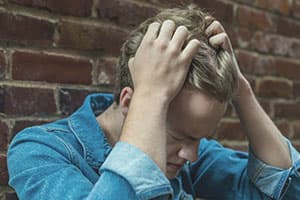 Valium is a widely prescribed medication used to treat seizures, anxiety, muscle spasms, and a variety of other muscle pains and ailments. Valium is the most common brand name for the drug diazepam, a member of the benzodiazepine family of drugs (benzos) that work by decreasing excitatory signaling in the central nervous system to calm the user and produce a relaxing effect on the body.
Although Valium can be therapeutic when used as prescribed, heavy use can lead to tolerance, abuse, physiological dependence, and addiction. Inpatient Valium rehab centers can help people struggling with addiction break free from this cycle.
More on Benzodiazepines

In case you are using a benzodiazepine medication for medical reasons, make certain that you follow your doctor's directions. Even following the directions, you could develop a tolerance, dependency or addiction. According to the Center for Substance Abuse Research, it may take some time before benzodiazepine leaves the user's body, which may lead to cognition problems later on.
Read More
Valium Dependence, Withdrawal, and Addiction
Because of the potential severity of withdrawal symptoms, people struggling with diazepam dependence and addiction should consider detoxification in a medically supervised environment such as a Valium rehab center.
Over time, Valium users develop a tolerance to the drug, meaning they have to take increasingly larger doses in order to achieve the desired sedative effects. This can lead to abuse if the patient begins taking Valium more frequently, in larger doses, or for a longer time than prescribed by their doctor. This cycle can lead to dependence and addiction.
A person who is physically and psychologically dependent on Valium experiences symptoms of withdrawal when they decrease the amount of drug taken or stop altogether. Dependence occurs in nearly a third of patients who take benzos for longer than 4 weeks.1 Symptoms of withdrawal from benzos such as Valium can include:2
Tremors.
Anxiety.
Perceptual disturbances.
Dysphoria.
Psychosis.
Seizures.
Because of the potential severity of withdrawal symptoms, people struggling with diazepam dependence  and addiction should consider detoxification in a medically supervised environment such as a Valium rehab center.https://rehabs.com/benzodiazepines/valium/
Valium addiction can occur more quickly in some people and to a greater degree of severity, and it is difficult to predict who will become addicted. People who take too much Valium typically act sedated and sleepy. At higher doses, they can experience euphoria and mood swings and even become hostile. They may also experience impaired memory or coordination, confused thinking, and slurred speech.3
Signs of Addiction
When a person develops a Valium addiction, they may display certain symptoms. According to the American Psychiatric Association, people taking benzos such as Valium may have a problem with addiction if they exhibit at least 2 of the following symptoms within a 12-month period:4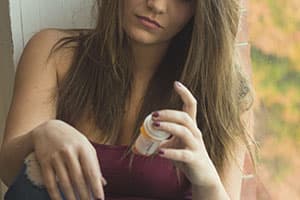 They take more of the drug than they planned.
They have difficulty controlling their use of the substance.
They spend a good deal of their time obtaining, using, and recovering from use of the substance.
They crave the substance.
They fail to carry out major life roles at work, school, or home because of their drug use.
They continue to use the drug, despite social consequences from its use.
They give up or reduce activities that were previously important to them, such as work, friendship, and leisure activities.
They use the drug under dangerous conditions, such as when driving.
They continue to use the drug even though it causes, or makes worse, a psychological or physical issue.
Inpatient Valium Treatment Centers
Inpatient treatment programs for Valium addiction provide a 24/7 supervised environment where patients can:
Safely go through detox to remove the last traces of diazepam from their system.
Receive medical supervision and treatment to manage withdrawal symptoms.
Participate in drug addiction therapies to prevent future relapse and facilitate long-lasting recovery from Valium addiction.
Inpatient Valium rehab offers patients the support of peers with similar experiences, as well as dedicated medical staff and therapists.
Valium rehab will address not only the physical addiction, but also any underlying mental health issues such as anxiety that either contributed to the addiction or were the reason for which diazepam was prescribed in the first place.
Should I Consider a Valium Rehab Center Near Me?
Short answer is yes, however you should also consider and be open to travelling. There are several other factors that should be considered outside of just the location. these include:
Program amenities: These can include private rooms or meal options for people with dietary restrictions, for example.
Program philosophy: Many rehab centers embrace the 12-step model to guide their treatment program, though other approaches may be more appropriate depending on the patient's worldview.
Cost: Some programs are simply more affordable than others. While health insurance may cover some or all of the treatment costs for many people, research your options before committing to a rehab center to avoid surprises.
Flexibility of payment options: Some Valium rehab centers may request a large down payment or payment in full before a patient can begin treatment, while others may be more flexible and offer lower monthly payments or a sliding scale fee structure based on the patient's ability to pay.
Each person in search of addiction treatment will have different wants and needs. Determine what is important to you and communicate your needs openly with rehab center staff so they can determine the best course of treatment for you.
Additional Things to Consider
Each person in search of addiction treatment will have different wants and needs.
Many inpatient Valium rehab centers are available across the country, and no one program is right for everyone. Though many locations will adhere to a standard inpatient or residential treatment model, there are a variety of specialized options out there, including:
Gender-specific programs: Some people prefer treatment without the distractions or possible triggers of opposite-gender patients.
LGBTQ-friendly programs: These programs ensure emotional acceptance for members of the LGBTQ community.
Executive or luxury rehabs: These facilities may offer high-end amenities such as chef-prepared food, spa treatments, and exotic locations, or access to office space and computer equipment to keep up with work demands.
What Happens in Valium Rehab?
Although approaches to treatment, cost, amenities, and philosophy may vary, Valium rehab programs follow a basic structure: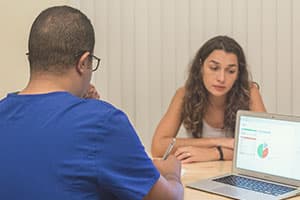 Patient intake and evaluation: Treatment professionals conduct a thorough evaluation of the patient's medical, psychiatric, and substance abuse issues. At this stage, a projected length of stay is determined based upon the severity of addiction and underlying issues. Any co-occurring medical or psychiatric conditions, or use of other drugs in conjunction with Valium, could impact the patient's length of stay and the treatment methods prescribed.
Detox: During this process, diazepam begins to leave the patient's body. The timeline varies from person to person, but Valium detox usually lasts several days. Medical staff will typically recommend a timeline for tapered use of the drug until it can be stopped completely, and they may prescribe supportive medications to help ease some of the symptoms of withdrawal.
Rehab: Treatment for Valium addiction can take many forms and will be different for everyone. Your individualized treatment plan may include individual therapy, group therapy, family counseling, relapse-prevention classes, and 12-step programs like Narcotics Anonymous (NA).
Aftercare: Before you leave inpatient rehab, treatment center staff will work with you to develop a customized aftercare plan to give you ongoing support as you integrate back into your day-to-day life.
Struggling with Valium abuse and addiction may feel hopeless, but an inpatient rehab center can provide the support and structure you need to take back control of your life.
More resources about
Valium

: