Triazolam Addiction Treatment Centers Near Me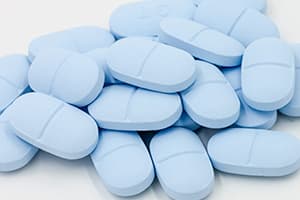 When most people think about drug abuse, they think of illegal drugs. In the United States, addiction to and abuse of prescription drugs are more common. Some people abuse the drug triazolam, which is part of the benzodiazepine family of drugs. Doctors only prescribe the drug for patients with severe forms of insomnia that make it difficult for the person to live a normal life. Triazolam rehab facilities treat patients who become addicted to the medication because of its side effects, including euphoric thoughts, pleasurable feelings and drowsiness. Taking the medication with alcohol or other drugs can increase these thoughts and feelings.
Inpatient Facilities vs. Outpatient Clinics
A 2011 study from the Substance Abuse and Mental Health Services Administration's National Survey on Drug Use and Health found that more than 2 million people sought inpatient treatment for drug addiction. This represents less than 20 percent of all cases of drug addiction. An inpatient triazolam rehabilitation center provides a vastly different experience than you would get in an outpatient program. This program involves 24-hour monitoring, which lets the staff at the treatment center help you every step of the way. Call if you need help choosing the right treatment option.
Do I Need a Residential Care?
Before you choose between a residential treatment program and an outpatient program, you should examine your strengths and weaknesses. Residential triazolam rehab programs work best for those who cannot avoid temptation at home. If you work with people who use drugs or addicts live in your neighborhood, you need a center that takes you away from those temptations. A residential facility can also help you if you have trouble coping with stressful situations or you confront situations daily that often lead you to use triazolam.
Tolerance vs. Triazolam Dependence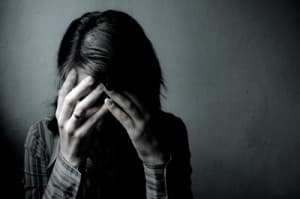 Dependence upon triazolam manifests itself as constant urges or cravings for the drug. Doctors use the term tolerance to describe the required amount of the drug that the body needs before the effects of the drug appear. As you continue taking higher doses of triazolam, you might develop dependence on the drug. Triazolam addiction exists in countries outside the United States. The Northern Ireland Statistics and Research Agency found that 31 percent of people who sought treatment did so for an addiction to triazolam or another benzodiazepine.
Are Triazolam Rehabs Private and Confidential?
A triazolam rehab center is as private and confidential as a visit to your primary physician. The staff at the center follows the same guidelines that your doctors and nurses do. Those guidelines ensure that no one learns why a person attends the program. Triazolam rehabilitation facilities want patients to feel secure in revealing private information, which can only happen if the patients know that no one will share that information.
Some exclusive triazolam rehabilitation programs offer additional layers of protection for patients. These facilities offer private rooms for patients, and the centers require that anyone who enters or leaves the facility check in and out at the front desk.
Free Online Insurance Coverage Checker for Triazolam Rehab
Use the free online insurance coverage checker tool below to find out if your health insurance provides coverage for triazolam addiction rehab and other rehabilitation treatment plans for substance abuse recovery.
How Long Does Inpatient Triazolam Rehabilitation Last?
Long Term Rehab Programs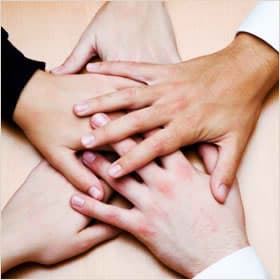 Long-term rehab programs — that take 120 to 180 days or longer — can help in treating chronic alcohol and drug addiction by providing intensive and structured treatments, and by helping the addicted person to sustain abstinence and regain his or her normal life.
When you start looking for private triazolam rehab centers, you must decide how long you want to stay in the program. Inpatient programs require a commitment from patients because those patients stay at the center for a set period of time. For example, if you stay at a traditional triazolam treatment center, you might stay for 28 to 30 days. Long-term treatment options can help those who feel they need help or support for longer than a single month. You can find centers with programs that last two months, three months, six months and one year.
What Happens During Treatment?
Your treatment begins the moment you walk through the door of a triazolam rehab facility. One of the staff workers gives you a short tour, showing you the common areas, the treatment offices, and your own room. You'll complete the paperwork that explains your addiction and your devotion to getting clean. The program also involves some form of addiction therapy. You often begin by meeting with a counselor and discussing your addiction. You will also meet with other triazolam addicts during group sessions, and most centers offer aftercare that continues after you leave.
Paying for Triazolam Addiction Treatment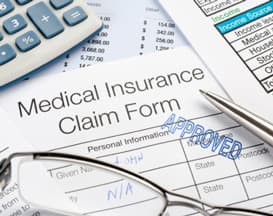 You should not let monetary issues stop you from seeking treatment. Many triazolam rehab programs provide easy financing options for those who need additional help. You can look for centers that offer sliding scale payment options. These centers base the cost of your treatment on your annual salary.
Should I Travel or Stay Near Home?
The biggest choice you must make is between staying near your home or traveling to a rehab center in another area. If you think that frequent visits from your friends and family will help you on your journey, choose a triazolam rehabilitation facility close to where you live. A center in another city or state is helpful if you want to get away from situations that made you turn to drugs. A call to can help you choose whether to stay in your neighborhood.
I Want to Find an Executive or Luxury Rehab Center
When business concerns have stopped you, a family member or a friend from getting assistance for a drug abuse issue or behavioral addiction, executive rehabilitation programs may be what's needed. Combining top drug, alcohol or behavior addiction treatments with the flexibility of occasional computer and mobile access, an executive or company president can receive help while staying attentive.
Often, excellent narcotic, prescription drug or behavioral addiction treatment facilities feature the nicest amenities one would expect in 4 and 5-star hotels, with your success and enjoyment being the primary goals. From 5-star chef-prepared meals and fine linens to gym facilities and private rooms, you can get the greatest substance abuse and behavioral addiction treatment for yourself, your family member or your friend while relaxing in comfort. For assistance in looking for the perfect luxury treatment centers for Triazolam addiction, call our no-charge hotline as soon as possible at .
What Happens After Treatment?
A triazolam treatment program gives you the ability to live your life without worrying about an addiction hanging over your head. You must follow some type of aftercare program that helps you stay on your sober path. You might find it helpful to continue attending meetings and programs after work or on the weekends.
Are You or the Addict Ready?
When an addict realizes that they have a problem, that person can finally get the help they need. If you do not feel you are ready for a triazolam treatment center, you should look at your addiction as a medical problem. You need help from a doctor just as you would for any other type of disease.
Aftercare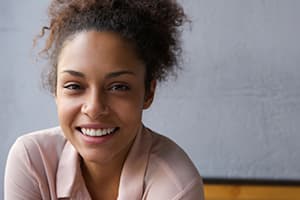 Experts refer to living a life without drugs as "sober living." When you leave the rehab facility, you feel stronger and more confident about your life. The center helps you discover the reasons why you started abusing triazolam. Living a life without triazolam is much different than the life you had when you used the drug. You might find yourself feeling tempted to use the drug again, which is a natural stage of the recovery process. You can use the skills you learned at the facility to keep your mind off the drug.
Many centers provide aftercare for people who sought treatment for a triazolam addiction. A triazolam rehab center should offer 12-step programs or other group sessions that you can attend when you have time. You can also attend 12-step programs for prescription drugs in your own area or neighborhood. These groups often meet at churches or other organizations and provide anonymity for group members.
It's Not Too Late to Turn Everything Around
Do not talk yourself out of getting the help you need. No matter how bad things might look, you can recover. You can get the helping hand you need by calling today.
More resources about
Triazolam

: