Tramadol Addiction Rehab Treatment Centers Near Me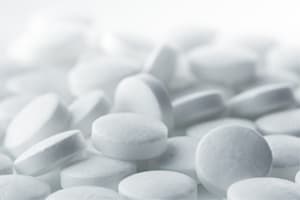 Tramadol is an opioid painkiller that is prescribed to treat moderate pain such as post-surgical discomfort.1 Opioids can lead to dependence or addiction when used consistently over a period of time, when misused in excess of their prescribed dose or intended dosing schedule, or when taken without a prescription altogether.1 The rate of prescription drug misuse in the U.S. is on the rise, with approximately 12.5 million Americans aged 12 or older reporting misuse of prescription painkillers in 2015.2
Even when following prescribed instructions, tramadol can be both physically and psychologically addictive. Recovery from tramadol addiction is possible, and the most effective means of recovery is through finding the right tramadol rehab center.
What Treatment Center is Right For You?
Treating Tramadol Addiction
When seeking tramadol addiction treatment, it helps to know what you can expect. Tramadol rehab begins with an intake interview and thorough patient assessment. A staff member will speak with the patient at length for details about his or her mental health history, family history, patterns of substance use, and how the use has affected various areas of the patient's life. The intake process also entails explaining the policies of the facility, reviewing privacy and consent forms, and outlining expectations during the treatment process.
An aftercare plan is developed collaboratively with each patient.
Aftercare can include additional support in maintaining sobriety, such as self-help meetings and sober peers.
Patients may choose to attend an inpatient or outpatient tramadol rehab center, where treatment is provided in both individual and group settings.3 Near the end of the treatment process, an aftercare plan is developed collaboratively with each patient to ensure the best chance at recovery.3 Aftercare can include further treatment, such as outpatient treatment, private therapy, or additional support in maintaining sobriety, such as self-help meetings and sober peers.
Tramadol Detox Treatment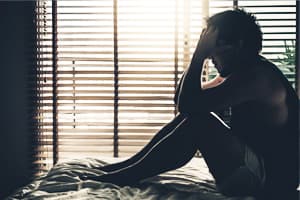 Detox from tramadol and other opioids can be uncomfortable, but is generally not life-threatening. Withdrawal symptoms can vary in length and intensity, depending on the length of drug use, amount used, use of other substances, underlying medical or mental health issues, and individual body chemistry.4 Symptoms of tramadol withdrawal can include:1,4
Anxiety.
Dilated pupils.
Depression.
Headaches and body aches.
Fever.
Insomnia.
Irritability.
Nausea or vomiting.
Runny nose and watery eyes.
Stomach aches or diarrhea.
Tremors.
Tramadol is different from other opioids in that it also affects the levels of certain neurotransmitters in the brain that are linked to pleasure, emotion, energy, and motivation. These neurotransmitters include dopamine, serotonin, and norepinephrine. Because of the drug's effects on these neurotransmitters, patients who are highly dependent on tramadol may experience atypical withdrawal symptoms during the detox period that are not typically associated with other opioid medications. These atypical symptoms may include:5
Hallucinations.
Numbness or tingling in the limbs, or other unusual sensory experiences.
Intense paranoia.
Disorientation and confusion.
High anxiety.
Panic attacks.
Feeling detached from the body, or "depersonalized."
Inpatient Tramadol Rehab vs. Outpatient
Tramadol rehab can occur in inpatient or outpatient treatment facilities. Both provide treatment in group and individual counseling sessions, although inpatient treatment is more intensive since patients reside at the facility. Inpatient facilities allow patients to separate themselves from their daily routine and focus completely on recovering from tramadol addiction in a safe, protected, low-stress environment.
Psychiatric treatment can also be provided to address any underlying mental health issues.
Outpatient treatment is best for those who have stable home environments, strong sober support networks, or cannot take a month or more away from responsibilities at work or home to attend an inpatient treatment facility.3 Outpatient treatment is beneficial because it allows patients to receive quality rehab services while still participating in their daily routines at work and home. Psychiatric treatment can also be provided to address any underlying mental health issues. The cost for outpatient treatment is generally lower than inpatient treatment, since patients do not reside at the facility.
The benefits of inpatient treatment can include:
Intensive addiction treatment that is individually tailored to each patient's needs.
Around-the-clock monitoring and support provided by medical professionals and specially trained support staff.
Physical separation from triggers and stressors.
Peer support from other patients who are also going through various stages of recovery.
Additional support and monitoring of any medical or mental health issues by professional and medical staff.
Family sessions to address how addiction has affected others in the family and how to repair strained relationships.
The opportunity to create a fresh start upon completion of treatment.
Access to self-help meetings to develop the foundation for lasting sobriety.
How Long Does Tramadol Rehab Last?
Many inpatient facilities provide treatment over a period of 30 days, although treatment can be extended up to 90 days or longer depending on individual circumstances. Research has found treatment programs of at least 90 days to be the most effective in preventing relapse.3 During their time in rehab, patients:
Learn relapse prevention skills.
Build positive coping mechanisms to manage stressors.
Identify situations to avoid in order to reduce the risk of relapse.
Construct a supportive group of sober peers.
Gain insight into the roots of their addiction.
Address underlying medical or mental health issues that contribute to or worsen drug abuse.
Some patients require additional time to recover, and extended rehab facilities are available to provide a safe, supportive environment for patients to overcome addiction over a longer period of time than traditional inpatient facilities.3 Long-term stays in residential facilities can range from 120 to 180 days, or even longer depending on the needs of the patient. These facilities are best for patients with major medical or mental health issues, severe or long-lasting addictions, a history of frequent relapses, unstable home lives or environments, or relationships that are unsupportive or stressful. Extended rehab programs provide patients with the time and necessary support to rebuild their lives, plus vocational training to ease the transition back into society.
Free Online Insurance Coverage Checker for Tramadol Rehab
Use the free online insurance coverage checker tool below to find out if your health insurance provides coverage for tramadol addiction rehab and other rehabilitation treatment plans for substance abuse recovery.
Which Tramadol Rehab Center Is Right for Me?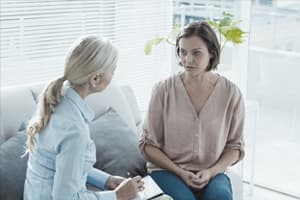 Addiction to tramadol is different for each person, and there are many choices when seeking tramadol addiction treatment. The best rehab is one where the patient feels safe and supported. Most rehabs follow a fairly standardized model, but there are many specialized facilities that cater to specific groups or needs. These can include the following:
Gender-specific rehabs that provide treatment for men only or women only. Some people are more comfortable opening up about issues or experiences in front of people of their own sex.
Some rehabs cater to LGBTQ patients, and employ staff who are specially trained to address issues that are specific to that population. LGBTQ individuals are often targets of discrimination or prejudice, and being in a facility that provides an additional level of understanding may make the recovery process easier.
Patients who are strong in their faith may benefit from a rehab that incorporates their religious beliefs into the recovery process. Rehabs based on 12-step principles may also work well for these patients.
Spouses or romantic partners who struggle with addiction together may benefit from couples' rehab. In addition to addiction recovery, the couple can take advantage of professional help in repairing and rebuilding the relationship outside of substance abuse and other unhealthy patterns of interaction.
Business professionals may avoid treatment due to privacy concerns or the inability to take time away from work duties. Executive rehabs provide quality treatment for this population, plus access to telephones and computers, along with high-end amenities such as those found in a luxury hotel.
Luxury rehabs provide treatment in secluded, scenic areas. This type of facility generally has more staff available so that each patient receives more individualized treatment using cutting-edge techniques and highly specialized staff. Treatment methods may incorporate yoga, meditation, acupuncture, massage, exercise, animal-assisted therapy, and nutritionally balanced meals to complement the recovery process. Lavish amenities, such as gourmet meals, luxurious bedding, and housekeeping services can make the recovery process as comfortable and relaxing as possible.
Choosing the right tramadol rehab can seem overwhelming. Start by listing your needs and values to help guide you toward the type of rehab that is best for you.
More resources about
Tramadol

: