Subutex (Buprenorphine) Doctors, Clinics and Treatment Centers Near Me
What is Subutex?
Subutex is a brand name for a drug that contains buprenorphine, a partial opioid agonist used for the treatment of opioid dependence.1 Though the Subutex trade name product has been discontinued, it was not done so for issues of safety or effectiveness; similar pharmaceutical products remain available today.2,3 By acting as a partial agonist on opioid receptors throughout the body, the buprenorphine in Subutex helps to prevent or minimize withdrawal symptoms in people recovering from opioid use disorders.4 When taken as recommended, buprenorphine can be a safe and effective addiction treatment medication.5 Buprenorphine is used as part of a medication-assisted treatment (MAT) approach, which combines medications and behavioral therapy to treat substance use disorders (SUDs).6 
What Makes Subutex Different?
Buprenorphine can be prescribed and dispensed from physician offices—unlike methadone, which is made available as an addiction treatment medication exclusively through highly structured methadone clinics.5 The ability to obtain a prescription for buprenorphine from a qualified U.S. physician in office rather than at a specific clinic increases treatment access considerably.5 Just as with any medication used in MAT, buprenorphine is one part of a comprehensive treatment plan that also includes counseling and behavioral therapies—to better provide a "whole-patient" approach to addiction treatment.6
Treatment with Buprenorphine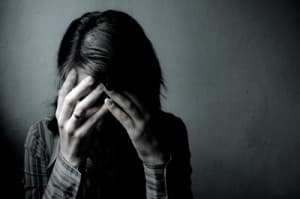 In 2017, more than 47,000 Americans died from an opioid overdose.7 In the same year, 1.7 million people in the U.S. were estimated to struggle with an opioid use disorder involving prescription painkillers.7 Prescription opioid diversion and misuse puts the lives of millions of people at risk; however, medications like buprenorphine are available to help people like these treat their opioid use disorders.8
According to the World Health Organization, buprenorphine is an essential medicine.8 While some may have concerns that MAT with opioid agonists such as buprenorphine merely replaces one drug with another—or one addiction for another—that is not the case.6,8 Once adjustments are made, stabilizing doses of buprenorphine should not get the user high. Instead, MAT programs provide closely monitored and carefully dosed amounts of the treatment drug to prevent withdrawal, decrease cravings, and ultimately disrupt the compulsive cycle of drug use that would otherwise continue to drive an untreated opioid use disorder.6,8 Additionally, buprenorphine prescribed at the appropriate dose should have no unfavorable effects on a patient's mental capability, physical capability, or job success.6
Inpatient vs. Outpatient Subutex Clinics
Once you've made the decision to get treatment help for yourself or your loved one, additional factors to consider might include treatment center location and whether an inpatient or outpatient Subutex clinics will be the most appropriate treatment setting. Buprenorphine may be used in either an inpatient facility or an outpatient clinic—discussing your options with a physician or other addiction treatment professional can be helpful in terms of making a treatment decision.
If you enter into an inpatient facility, you'll receive round-the-clock support and supervision from treatment center staff. Having access to medical care and mental health care services is another benefit of many inpatient treatment programs.
If outpatient care is a better fit for you or your loved one, buprenorphine treatment may be initiated and followed out of an outpatient clinic or rehab without the need to remain in residence throughout treatment.
Are Rehab Centers Private and Confidential?
By law, medical records are sealed to protect patient privacy. Substance use rehabilitation programs—both those that include MAT and those that do not—are both forms of medical treatment, and your records will be kept private. The best rehab programs understand the need for the utmost patient confidentiality and will keep your presence in the program private as well. Private rooms may be available depending on the particular facility. Check with the specific Subutex rehab program before signing up to determine if it's possible to receive a private room during your stay.
How Long Does Inpatient Rehabilitation Last?
There is no set length of time for successful rehabilitation in a rehab program.  Recovery often progresses at different rates for each individual in treatment; treatment durations will be influenced by factors such as a patient's commitment to the treatment process, the severity of the SUD, and any significant medical or concurrent mental health issues for which the patient is being treated.
Many programs have a minimum of 28 to 30 days of treatment, but this can be extended to a 60-day or 90-day treatment program if needed. In certain locations, residential communities may offer treatment for as long as six months. Rehabilitation lasts as long as the patient needs it and until the person is ready to return to normal life.
How to Find Subutex Rehab Treatment Centers Near Me
Both traveling for a Subutex treatment program, clinic or even a doctor and staying near home have potential benefits and drawbacks. If you want to stay near a loving family and a support network of friends, it is best to seek out a local Subutex treatment center. You can call us on for assistance or use our local rehab finder directory to help find a facility near you
If you don't have much support at home and you want a fresh start somewhere new, traveling further away a Subutex rehab facility may be best. Travel is likely to add to the cost of treatment, but if it will help you get and stay sober, it may well be worth it.
What Happens During Treatment?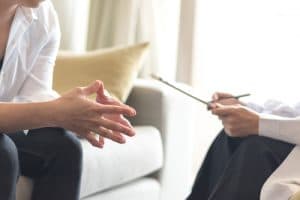 In general, people entering a rehab program can expect to progress through several steps, with some slight modifications made to adjust each procedure to specific patient needs. These steps can include:
An assessment phase that may include a medical exam and mental health evaluation to determine the patient's specific treatment needs.
Detoxification—in the case of opioid use disorders, a medical detox protocol will commonly be followed.
Counseling and therapy—both group and individual.
Medical and/or psychiatric treatment for any significant co-occurring medical or mental health issues.
Aftercare planning—prior to program completion, treatment center staff will facilitate your continued recovery efforts with solid aftercare planning; such efforts could include things like alumni programs, regular outpatient therapy, and support group participation.
---
More resources about
Subutex

: