Steroid Addiction Rehab Treatment Centers Near Me
Nothing is inherently wrong with wanting to have a little more muscle or to work out and feel better about yourself. Working out is healthy if it is done correctly and safely. Many would-be bodybuilders choose to enhance their performance and growth by taking anabolic steroids, supplements or artificial testosterone that boost muscle growth. High school students are especially vulnerable to steroid use; data from the Monitoring the Future Survey in 2008 reported that 2.2 percent of 12th graders admitted to have used anabolic steroids at least once. If you or someone you know has a problem with steroid abuse, we can help you find a qualified steroid rehab center in your area.

Difference Between Inpatient Steroid Rehab vs. Outpatient Treatment?
Anabolic steroids can be addictive, and it can be difficult to break the habit without being in a disciplined and structured environment such as one provided by inpatient treatment. Outpatient treatment offers more freedom, but there is greater chance of relapse. Inpatient treatment is often the best option when dealing with a serious addiction.
Do I Need a Residential Rehab Facility?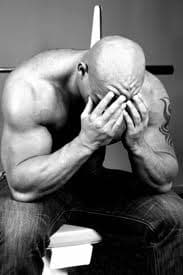 Residential rehabilitation facilities are not for everyone, but people who lose control of their steroid use should seek inpatient help. Not only will they be able to detox from the drug, they will also learn healthy coping strategies without possible harmful influences. In addition, steroid abuse can be a symptom of a much more serious mental disorder that requires treatment. Professionals in steroid treatment facilities can diagnose this. Normal steroid use is possible, but it is usually done under a doctor's supervision for medical reasons. Abuse occurs when the person goes outside the normal use, or when use is more often than recommended. Addiction sets in over time; the addict begins feeling the compulsion to use steroids despite knowledge of their drawbacks.
Tolerance vs. Dependence
Steroids act as artificial testosterone. When you take steroids for a prolonged period, your body stops producing testosterone naturally, and you become dependent on steroids for normal functioning. Even females produce a small amount of testosterone. Generally, testosterone does not create as much tolerance as other drugs.
Are Steroid Rehabs Private?
Steroid rehabs will not give your medical information to anyone whom you did not authorize to get it. This falls under medical confidentiality, and facilities are required by law to keep your treatment in confidence. You may receive your own room and not be disturbed except for your regular counseling sessions and scheduled activities. Depending on the number of patients and rooms in the rehab facility, patients may be assigned roommates. You will have to consult with the staff of your chosen facility to get specifics.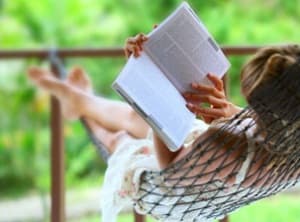 28- or 30-Day Addiction Rehab Program
If you or someone you love is having a hard time quitting drinking or abstaining from drug use, you might want to consider a 28-day or 30-day drug rehab. One-month rehab centers give you a chance to get and stay clean without requiring a long-term commitment. Read More
How Long Does Steroid Rehab Last?
Steroid rehab facilities have to follow a set procedure for patients. The shortest treatment duration is usually 30 days. During this time, the body is detoxed, and all steroids are naturally removed from the body. Sixty-day and 90-day programs are popular, but there is no guarantee that a patient will recover during this period.
What Happens During Treatment?
The intake process comes first. A physical checkup, blood test and examination of the patient's medical history are performed. The detox phase of treatment is often aided by non-addictive testosterone supplements of decreasing dosage until the body begins producing it naturally again. Behavioral addiction therapy consists of improving self-esteem and treating co-morbid mental disorders such as muscle dysmorphia. According to the Anxiety and Depression Association of America, approximately 1 percent of the population has this disorder. Specialized aftercare and outpatient treatment might include time spent with a personal trainer to encourage healthy workout habits and routines.
Paying for Steroid Addiction Treatment
Insurance companies are generally required to pay for at least the detox phase of your treatment. However, they may not pay for further care so you should check with your provider. You can work out a payment plan with most treatment facilities. Because treatment can cost thousands of dollars, financing is usually available. These details will usually be handled during the intake procedure.
Free Online Insurance Coverage Checker for Steroid Rehab
Use the free online insurance coverage checker tool below to find out if your health insurance provides coverage for Steroid addiction rehab and other rehabilitation treatment plans for substance abuse recovery.
Steroid Addiction Rehab Centers Near Me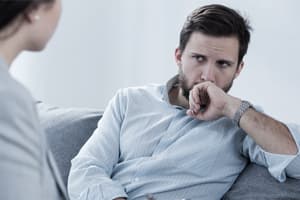 Steroid rehab centers exist everywhere, so you have the option of traveling to get treatment. Depending on your personal preference, traveling for treatment may be a better option. It will cost more, but you can be removed from harmful influences. However, if you have a strong support network of friends and family, you should stay nearby so they can easily come to visit.
Finding an Executive or Luxury Rehab Center for Steroid Addiction
If work-related duties are hindering you or a relative from looking for care for a narcotic or prescription drug issue or behavioral addiction, executive rehab treatments will be what you need. Pairing top-rated drug, alcohol or behavioral addiction treatments with the freedom of computer and mobile access, a business person can get support while staying relatively "plugged in".
Often, contemporary drug, alcohol or behavior treatment clinics furnish the top-shelf amenities you'd normally enjoy in America's best hotels, with your comfort and well-being being the areas of focus. From housekeeping services and in-house massage therapy to gym facilities and 5-star chef-prepared meals, you can get the best-rated narcotic, prescription drug or behavior treatment for yourself or your relative while taking it easy. If you need a hand in determining the highest-quality luxury treatment facilities for Steroid addiction, dial our no-cost hotline at your earliest convenience at .
What Happens After Detox Treatment?
Steroid rehab centers do not stop treatment when you walk away. Aftercare is usually included. Working out without the aid of steroids is often necessary for your recovery, and you may be asked to report your progress to your counselors or to support groups. Support groups also allow you to share workout tips and encouragement.
Are You Ready For Rehab Treatment?
If you notice that your steroid abuse has taken a toll on your life and are ready to bring it under control, this can be done. As with any drug treatment, steroid rehab is not easy because steroids creates a physical and mental dependency.
You May Want to Learn More About:
Intervention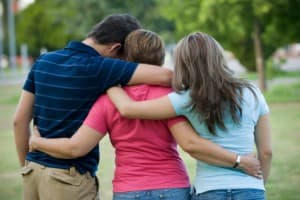 You may need to stage an intervention to convince the addict that their use has gotten out of control. Have friends and family members state their concerns and express a desire for the addict to get help.
Intake
Although steroids are illegal in most jurisdictions, you do not have to be afraid of legal reprisal when seeking help from a steroid rehab center. The intake procedure includes a blood or urine test to determine how much of the drug is still in the body.
Detox/withdrawal
You will experience withdrawal symptoms when detoxing from steroids. This occurs because the body has to reacclimatize to produce testosterone naturally.
Sober living
Steroid use is usually done by athletes attempting to boost their performance. Even though your workout gains without steroids will be smaller, they will be safer.
Aftercare
After treatment at a rehab facility ends, weekly or biweekly counseling sessions are usually scheduled to help the recovering addict with gaining self-esteem and healthy lifestyle choices.
It's Not Too Late to Turn Everything Around
Steroid abuse is a potentially life-threatening problem, but no matter how long it has been happening, it's always possible to kick the habit. Steroid rehab centers have patients of all ages and body types. You are sure to find common ground with someone and recover with positive influences. Treatment for steroid and drug abuse can also help teens with unhealthy weight-control behaviors. According to the July 2008 issue of National Journal of Eating Disorders, 10 percent of boys had reported unhealthy weight-control behavior in the previous month. This behavior includes steroid abuse in an attempt to increase metabolism and muscle bulk.
More resources about
Steroid

: