Sonata Addiction Rehab Treatment Centers Near Me
If you are addicted to Sonata, remember that you are not alone. Sonata is a highly addictive sedative that is usually prescribed by physicians as a sleep aid. Because Sonata is both physically and psychologically addictive, entering a residential Sonata rehab program, if you are addicted, may be the best way to turn things around and begin life again drug-free. Choosing the best type of Sonata treatment center can be confusing, but our addiction specialists are available to answer any questions you may have. Contact them today at to start the conversation.
Residential vs. Day Programs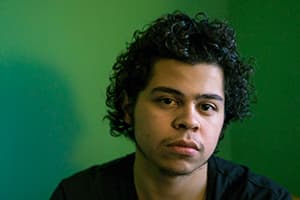 When you are ready to begin treatment, your first decision will be to choose either an inpatient rehab or outpatient Sonata rehab program. Whether you live at the facility during treatment or undergo therapy during the daytime and go home at night is a very personal decision. You should base your decision on the depth of your addiction and the strength of the support network you have at home.
The thought of going through withdrawal is daunting to many addicts. Even if you choose to enter a Sonata rehabilitation center on an outpatient basis, you may still opt to stay there during the detoxification period under the care of licensed medical professionals.
The Signs of Sonata Addiction
After taking Sonata for just a week or two, your body begins to build up a tolerance to the drug, and you need bigger or more frequent doses to achieve the same effect. This is when abuse of the drug often sets in.
Signs that you may have shifted from abuse to addiction include:
Feeling as if you cannot function without Sonata
Going "doctor shopping" or using other means to get more and more of the drug
Getting Sonata becomes the main focus of your life
Withdrawal symptoms occur if you take Sonata less frequently or in smaller doses
Identifying what stage you are in is key as you decide what type of Sonata rehab program is best for you. We can help. Contact one of our treatment counselors today at .
Privacy Concerns
Entering a Sonata rehab program is nothing to be ashamed of, but if you are concerned about your privacy, you do not need to worry. All drug and alcohol treatment centers must adhere to the regulations set forth in the Health Insurance Portability and Accountability Act (HIPAA). If you are attending court-ordered treatment or if a temporary guardian has been assigned to oversee your rehabilitation, they will be kept up to date on your treatment and progress.
Free Online Insurance Coverage Checker for Sonata Rehab
Use the free online insurance coverage checker tool below to find out if your health insurance provides coverage for Sonata addiction rehab and other rehabilitation treatment plans for substance abuse recovery.
Rehab Treatment Length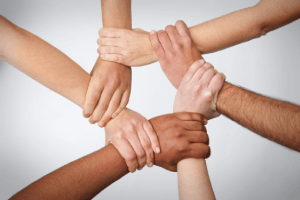 90-Day Addiction Rehab Program
Many inpatient rehab programs include 90-day drug rehab options. These three-month rehab centers allow for long-term treatment that can lead to a higher success rate for recovering addicts.
Read More
Your length of stay in a Sonata rehab program will largely depend on the severity of your addiction, your physical and mental status, and your financial situation. Most experts, however, agree that one month is the shortest length of time you should stay to have a good chance of recovery. If you can afford a longer stay, you should consider opting for a 60- or 90-day treatment program.
If you have exhausted all means and cannot afford a full 30-day treatment program, consider at least staying in a Sonata rehabilitation center during the detoxification period. While you are there, the counselors can put together a plan for you to follow on your own, which includes medical checkups, support groups, and individual or group therapy.
You may find that you have a lot of questions that you do not know the answers to, but there is help out there. Our addiction specialists are available 24 hours per day, seven days per week, to help guide you through the process. Contact us today at .
The Process
The first thing you must do when you enter a Sonata rehab program is go through a thorough intake process. Expect to complete a lot of paperwork and answer many questions. The facility's counselors will use all of this information to put together an individualized plan for your recovery.
Once intake is complete, you will begin the detoxification process. Withdrawal from Sonata can be intense, and this is where choosing the right Sonata rehab program is crucial. Look for a program that has a fully licensed medical staff, as they can make the withdrawal process as painless as possible.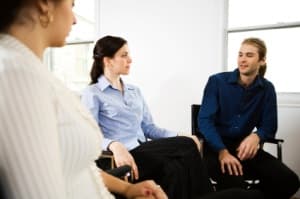 When the detoxification process is complete, you are ready to begin therapy for addiction. Your counseling sessions may be private, in a group or a combination of both. Since many addicts also suffer from mental illness, you may also undergo additional therapy to work on any of these types of issues.
Once your initial therapy is complete, you are still not alone. The counselors at your Sonata rehabilitation center will put together an individualized aftercare plan for you to make sure that you have the best chance of staying clean. This normally includes individual or group therapy, support groups, and assistance with any professional, social, legal or financial issues you may face in your day-to-day life.
I Want to Find an Executive or Luxury Rehab Center
If executive circumstances have been a stumbling block you, your husband or your wife from getting care for a narcotic or prescription drug problem or behavior-related addiction, executive rehab facilities can be invaluable. Coupling excellent substance abuse and behavior addiction treatments with the flexibility of occasional computer and phone access, an executive can get clean and sober away from the spotlight.
Many fine narcotic, prescription drug or behavior addiction treatment programs provide the excellent amenities you'd only expect in America's finest hotels, with your success and well-being being the biggest goals. From fine linens and gym facilities to in-house massage therapy and housekeeping services, you can get the top substance abuse and behavior addiction treatment for yourself, your husband or your wife while enjoying the surroundings. For help searching for excellent luxury rehab for Sonata addiction, dial our toll-free hotline as soon as you're able at .
Cost of Sonata Rehabilitation Treatment
Most Sonata rehabilitation programs will cost you anywhere from $3,500 to $35,000, depending on the length of stay, geographical location of the facility and the type of program you enter. This may seem like a very large sum of money, but you shouldn't have to foot the bill yourself. There are several options that you should look into that may pay some of or the entire bill, including:
Your health insurer: Many policies cover some or all of the cost of a rehab program.
Your employer: Some employers have programs in place to help pay for the portion of the cost that your insurance does not cover.
Your family: If your family wants to see you lead a clean and sober life, they may be willing to help pay a portion of the cost.
The treatment center: Most Sonata treatment centers offer financing.
Don't let money get between you and the rest of your life. Contact one of our counselors today at to get the help you need.
Location
Whether you enter a Sonata rehab program in your hometown or in another state is entirely up to you. If you have a strong support network through your family and friends, you may want to stay local. If your social ties are part of the addiction problem, undergoing treatment in another location may be your best bet.
If you do choose to travel outside of your home state to seek treatment, consider staying for more than the minimum of one month. Although your treatment facility will put a solid aftercare plan in place, you will be leaving the safety and security of the program to go back to your old life, and you need to be very sure that you are ready to avoid a relapse.
It's Never Too Late
No matter how bleak or hopeless you believe the situation is, you need to understand that it is never too late to seek help for your addiction. Once in a Sonata rehab program, you will be in good hands as you start on the path to clean living away from effects of sonata addiction. This is a life-changing decision, and one that you do not need to make on your own. Our addiction specialists are waiting to help you turn your life around. Contact them today at .
More resources about
Sonata

: