Soma Addiction Rehab Treatment Centers Near Me
Soma rehab programs help those addicted to Soma get off the medication.-Rehabs.comSoma is a type of muscle relaxant. The generic form of this drug, carisoprodol, can help those with strained muscles, pulled muscles and sprained muscles. Soma recovery programs help those addicted to Soma get off the medication. The centers understand that some people become addicted after a doctor prescribes the medication, but centers can also help those who use the drugs for recreational purposes without a prescription.
Inpatient Treatment vs. Outpatient Clinics
Outpatient clinics are typically best for those who have obligations that prevent them from attending traditional Soma rehabilitation centers. An outpatient center gives the patients more freedom because they can go to school or keep a full-time job while seeking help for an addiction. Those who need additional support should choose an inpatient treatment center. Since patients live at the center 24 hours a day, they get full-time care that keeps them away from the drug. Call for more help.
Do I Need a Residential Rehab Facility?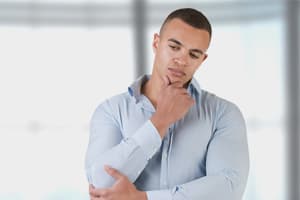 You can have an addiction to Soma without realizing that you have a problem. It is also possible for someone to abuse or misuse the medication without developing an addiction. You should look for signs of addiction in yourself or someone you know who takes Soma.
Tolerance vs. Soma Dependence
If you find that you need a higher dose of Soma than recommended by your doctor, you may have developed a tolerance to the medication. Those who used prescription muscle relaxants in the past are more likely to have an increased tolerance to Soma. Dependence is different because it makes you crave the drug.
Free Online Insurance Coverage Checker for Soma Rehab
Use the free online insurance coverage checker tool below to find out if your health insurance provides coverage for Soma addiction rehab and other rehabilitation treatment plans for substance abuse recovery.
Are Soma Rehabs Private and Confidential?
Some people are hesitant to enter a Soma rehab program because they think that others might learn about their problems. You do not need to worry about your friends, neighbors and coworkers discovering that you have an addiction to Soma when you attend rehab. Soma rehabilitation facilities are like any other type of hospital or medical center.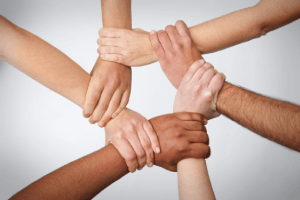 90-Day Addiction Rehab Program
Many inpatient rehab programs include 90-day drug rehab options. These three-month rehab centers allow for long-term treatment that can lead to a higher success rate for recovering addicts.
Read More
The staff respects your privacy and ensures the confidentiality of all patients. Some centers offer additional forms of privacy for patients, including private rooms with comfortable beds and private bathrooms.
How Long Does Inpatient Soma Rehabilitation Last?
The basic Soma treatment program lasts for a period of one month, which the centers define as 28 to 30 days. Depending on your level of dependence or addiction, you might prefer a longer program, such as a 60-day or 90-day course. The longer programs are best for those who feel like they cannot remain clean and sober without further treatment. If an individual has legal trouble as the result of a Soma addiction, the judge might require that the patient stay in treatment for up to a year, which gives the individual more time to work on conquering the addiction.
I Want to Find an Executive or Luxury Rehab Center
If professional responsibilities have been a stumbling block you, your husband or your wife from getting help for a drug or alcohol issue or behavioral addiction, executive rehab facilities can be invaluable. Coupling great substance abuse and behavior addiction treatments with the ability to use a computer or cell phone, an executive can get help in privacy and seclusion.
Often, modern drug abuse and behavior addiction treatment centers offer the luxury amenities you would expect in America's finest hotels, with your comfort and enjoyment being the top priorities. From private rooms and 5-star chef-prepared meals to fine linens and gym facilities, you can get the top illicit substance and behavior addiction treatment for yourself, your husband or your wife while relaxing in style. If you need a hand in searching for excellent luxury treatment facilities for Soma addiction, call our no-cost hotline today at .
What Happens During Recovery?
Your treatment plan involves a series of different steps. The first step is the intake stage, where the doctor finds out details about your problem and general health. The doctor will then determine your treatment regime. Detoxification from Soma is the next step, and this step helps you get the substance out of your body. Soma rehab programs provide addiction therapy, where you meet with other people addicted to Soma. Specialized care is available for addicts who have a difficult time with the withdrawal process, as well as those addicted to Soma and a second substance. The Soma rehabilitation facility should also offer some type of extended care that offers help after your program finishes.
Paying for Soma Addiction Treatment
If you are worried about the cost of a Soma rehab program, contact your insurance company. Many private insurance companies pay for at least part of the drug rehabilitation process. You can also talk to the center about setting up a payment plan, using a credit card for payment, or finding another way to finance the cost of your stay. Contact for additional help.
What Happens After?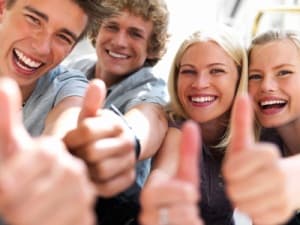 When you leave the Soma rehab program, you become responsible for your own sobriety. Many centers give you the chance to take courses at the center after you leave. For example, if the program offers 12-step classes, you can return to the center for those classes later. Many people also find it helpful to avoid people and situations that remind them of the addiction.
Treatment Readiness
Someone with an addiction to Soma must admit that they have a problem before seeking treatment. Since you are already looking for information on recovery, you may be ready to confront your dependence or addiction. Finding a Soma rehabilitation program should be the next step along your path to recovering from the addiction.
Detox/Withdrawal From Soma
The detox process starts the moment that you take your last dose of Soma. According to the National Drug Intelligence Center, withdrawal symptoms can include nausea, insomnia, stomach cramps and headaches. The symptoms can worsen in those who took the medication for a longer period. When doctors prescribe the medication for patients with medical problems, they typically recommend that the patients slowly stop taking the medication to minimize withdrawal symptoms.
A Soma rehab program can help you withdraw from the medication safely. If you stop taking the medication quickly, you might notice some side effects, including impaired thinking and extreme mood swings. Soma treatment facilities slowly reduce the amount of Soma that you take, which can reduce any withdrawal symptoms that you may experience. Some centers provide additional support through the withdrawal process that can make you feel more relaxed and comfortable until your symptoms pass.
It's Not Too Late to Turn Everything Around
According to the Department of Justice, 13 states have laws in place that make possession of Soma illegal. Whether you live in one of those states or not, you can still turn your life around. Soma rehab programs let you get your life back, make amends to your loved ones and feel better about the future. Call to reclaim control of your life.
More resources about
Soma

: