Sleeping Pill Addiction Rehab Treatment Centers Near Me
A sleeping pill addiction is a treatable condition that requires specialized care and expert supervision. However, not all people who are addicted to sleeping pills receive the proper addiction management they need due to various factors, like financial constraints, addiction denial and insufficient knowledge on drug addiction treatments. Sleeping pill rehab centers focus on addiction management of individuals who abuse this medication. These centers also provide educational materials regarding sleeping pills and various types of addiction.
Outpatient and Inpatient Sleeping Pill Rehab Facilities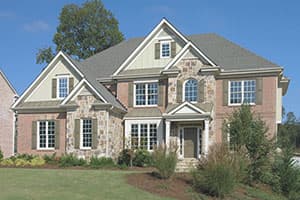 According to the National Institute on Drug Abuse (NIDA), sedatives or tranquilizers like sleeping pills are some of the most commonly abused prescription drugs in the United States. In a survey conducted by the Substance Abuse and Mental Health Services Administration (SAMHSA), approximately 5.1 million Americans used these drugs for non-medical reasons in 2010. However, many people suffering from addiction problems are not familiar with the related treatment and facilities for this type of addiction. Some choose to receive treatment from an outpatient facility, while others go directly to inpatient rehab centers. It is the right of the addicted individual or their family to decide where the patient will receive the treatment; however, it is important to learn which facility is suitable for you or your loved one to ensure proper addiction management. An outpatient center is often the more convenient and less expensive option between the two. An outpatient is not required to live and stay in a rehab facility; instead, the patient travels to the outpatient clinic, receives treatment for several hours per day or week, and leaves the facility after the treatment session. It is ideal for individuals who have family or work responsibilities that they cannot leave for a long time. An inpatient center, on the other hand, is a residential facility where the patients live and stay throughout the treatment process. It caters to addicted individuals who are not appropriate for outpatient treatment, and to people who value their privacy and security. An inpatient sleeping pill rehab center is more expensive than an outpatient center, but it guarantees the safety, anonymity and security of the client.
Treatment Duration for Sleeping Pill Addiction Rehab
The duration of sleeping pill rehab programs depends on the length of time the drug has been abused, dosage taken, and the physical and mental condition of the patient. People who are addicted to sleeping pills may have also developed other illnesses and require additional treatment. Sleeping pills are medications indicated for treating insomnia and other sleeping disorders, but other conditions may co-occur due to long-term abuse of this drug, including:
Depression
Anxiety
Anterograde amnesia
Sleeping pill withdrawal syndrome (mood changes, muscle cramps, panic attack, rebound insomnia, vomiting, sweating, fatigue, nausea, flushing, seizures, convulsions, etc.)
people who enrolled in short-term residential rehabs (30 days or fewer) are more likely to finish their treatment.-SAMHSAAccording to the Substance Abuse and Mental Health Services Administration (SAMHSA), people who enrolled in short-term residential rehabs (30 days or fewer) are more likely to finish their treatment. Those who attend long-term residential rehabs, exceeding the 30-day treatment standard, are more likely to quit before they finish the treatment program. However, the National Institute on Drug Abuse (NIDA) reported that patients who attended long-term residential therapeutic community treatment showed remarkable improvements after rehab. These people also found full-time jobs within five years of discharge.
Detoxification, Rehab and Aftercare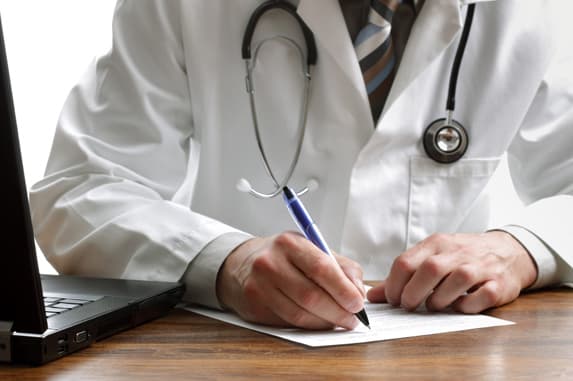 The detox process for sleeping pill addiction often includes gradual dosage reduction, or the slow tapering of the drug's dosage until the patient is relieved of the illicit drug. Withdrawal symptoms are often experienced during the detox process, and medications are administered to control or reduce these symptoms. Recovering addicts who have a long history of sleeping pill addiction can benefit more from an inpatient rehab. Aside from the close supervision and expert medical care, long-term rehab helps address complex recovery issues that can complicate the recuperation of the patient. While outpatient rehab can also aid in the recovery of the addicted individual, it lacks secure addiction management programs that help in maintaining long-term sobriety. Most private sleeping pill rehab centers are located on sheltered isolated and private land, making it an ideal place for recovering addicts to heal personally and build up their lost confidence and self-respect. Exclusive sleeping pill rehabilitation facilities provide one-on-one counseling and therapy for addiction to their clients to ensure that the underlying core issues of each patient are addressed properly. Many private rehabs also extend their aftercare support to the patient's relatives and friends to ensure that the patient will return to an environment where they are understood and not judged due to their addiction. The security and confidentiality of the addiction treatment in private rehabs allows the addicted individual to seek employment or return to school without worrying about peer pressure or discrimination at work.
I Want to Find an Executive or Luxury Rehab Center
If business-related duties are keeping you or someone you care about from looking for care for a drug use issue or behavioral addiction, executive rehab centers may be the best option. By coupling top-rated illicit substance and behavior addiction treatments with the flexibility of computer and mobile access, a businessperson can get assistance in comfort and seclusion. Often, current drug, alcohol or behavioral addiction treatment programs furnish the top-shelf amenities one would expect to find in the nation's best hotels, with your comfort and health being the areas of focus. From housekeeping services and in-house massage therapy to fine linens and 5-star chef-prepared meals, you can get the best-quality narcotic, prescription drug or behavioral addiction treatment for yourself or someone you care about while taking it easy. For assistance in searching for the highest-quality luxury treatment facilities for addiction to sleeping pills, dial our no-cost helpline at your earliest convenience at .
Insurance Coverage and Payment Options
Drug Rehab Insurance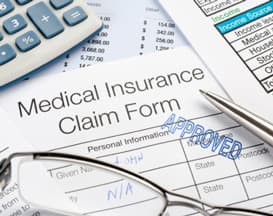 There are several insurance options that are available to people seeking treatment for their addiction to alcohol, drugs or certain behaviors. Public and private health insurance frequently compensates…
Read More
It is best to contact your insurance agent to know if your insurance company will cover your rehabilitation cost. If not, you can call the sleeping pill rehab center of your choice to learn about the available payment options. Most private rehabilitation facilities offer alternative payment methods like credit card payments, monthly payment installments and other options. Some are funded by the state or federal government and can sponsor your rehabilitation stay. You can also review your employee benefit handbook to check if your employer covers rehab and medical cost.
Intervention
Not all sleeping pill addicts want to get treatment for their condition. If this is the case, you may need to seek help from a counselor at a sleeping pill rehab center. An drug intervention is not meant to force you or someone you know to enter a rehabilitation facility; it is a way to help the addicted individual realize the severity of their addiction and encourage them to seek professional help. A professional interventionist like a psychologist or counselor can help deliver an encouraging message to the addicted individual without using emotional blackmail or force that can only make the situation worse. Addiction to medications like sleeping pills may be hard to stop, especially if the person has developed physical and psychological dependence on the drug. Call us at to learn how to deal with sleeping pill addiction and the treatment and recovery options available in sleeping pill rehab centers. Remember that it is never too late for anyone to change. The path to a better and healthier life may not be easy, but the rewards for your commitment and patience are all worth it in the end.
More resources about
Sleeping Pill

: