Sedative Addiction Treatment Centers Near Me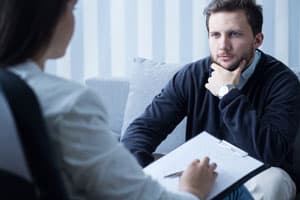 Substance abuse is a serious public health issue. Sedatives, including alcohol and anti-anxiety medications, are among the most commonly abused substances. Today, there are both government and private programs for helping people end their drug abuse and return to their normal lives. No matter your situation, there is a sedative rehab facility with the right tools and methods to help you rediscover your health and well-being. To start the process of finding a qualified sedative treatment center, just pick up the phone and call .
Sedative rehabilitation programs can be either inpatient or outpatient. Residents of an inpatient facility often transition to outpatient care at the end of their stay. Outpatient clinics can dispense medicines, provide counseling services and monitor the progress of former substance abusers. In the early days of recovery, however, there are numerous advantages to checking in to an inpatient sedative rehab facility. Often, the change of environment alone is beneficial for someone going through a life-altering — but enormously positive — experience.
Defining the Problem
When your normal routines have become dominated by drug-seeking behaviors and thoughts, a residential rehab facility offers a setting where such thoughts can gradually be erased. Daily therapy sessions will help identify the sources of addiction, as well as suggest methods for dealing with potential cravings in the future. Some people find themselves reluctant to enter an inpatient facility, but in reality there's nothing to fear. Continued abuse of sedatives represents nothing but declining health and risk of overdose, while a rehab program gives you the chance to take charge of your life once more and pursue your dreams.
several classes of sedatives have a high potential for abuse.According to an article in Psychology Today, several classes of sedatives have a high potential for abuse. In plain English, abuse is characterized by taking larger or more frequent doses of a prescribed medication or taking a medication without a prescription. Sedative abusers often take the drug to experience its calming and euphoric effects and not for any underlying medical condition.
Tolerance and dependence can both occur when sedatives are abused. Tolerance means that a person needs more of the drug to reach the same high. Dependence means that stopping the drug will cause withdrawal symptoms, such as sleeping problems or anxiety. Withdrawal is one of the main things that keep an addicted person from seeking help. However, at a treatment center, medical professionals know exactly how to lessen or remove the discomfort of sedative withdrawal.
About Rehabilitation for Sedatives
Drug Rehab Insurance

If you or someone you love is struggling with drug and alcohol addiction, you may need to find an inpatient drug rehab center. Inpatient drug rehabilitation centers can give you the intensive therapy and tools you need to defeat alcohol and drug addiction so you can get back on the right path and live a successful, happy and productive life.
Many people have concerns about privacy when they enter a sedative rehab facility. However, there's no need to worry, as the staff and doctors at these facilities take your personal privacy very seriously. Your health information and status will not become a matter of public record. Rehab is not jail or punishment; it's an opportunity to start fresh and pursue a healthier mode of living. Many rehab programs, especially those on the luxury end of the spectrum, will provide individual rooms and personalized enrichment activities.
Inpatient rehabilitation for sedative abuse does not have a definitive or one-size-fits-all timetable. Your length of stay will depend on a combination of your budget, your lifestyle and your level of need. Experts generally agree that longer stays provide more opportunity for healing. However, even a four-week stay at a sedative rehab facility can offer a powerful start toward regaining confidence and independence.
Your first day at a rehab center will likely consist of intake and orientation procedures. You will fill out lots of paperwork, have your vitals taken, meet all of the people involved in your care and be given a chance to settle in. A doctor will prescribe medicine to ease any withdrawal symptoms. To assist in the detoxification of your body, you may be treated to a cleansing diet and regular exercise, both of which speed the purging of toxins.
As your body undergoes healing, so does your mind. Group therapy sessions allow former addicts to share their experiences and form new bonds of friendship. These friendships are often very important, especially after rehabilitation ends. Individual addiction therapy, on the other hand, concentrates on giving you the proper perspective to face life's challenges without turning to sedatives.
Treatment isn't completed when your stay at a sedative rehab facility comes to an end. "Recovery from substance abuse is a long-term process," says Maxine Stitzer of the Johns Hopkins School of Medicine, "continuing support is helpful for clients to be successful."
I Want to Find an Executive or Luxury Rehab Center
If work concerns have stopped you, a family member or a friend from getting assistance for a substance abuse issue or behavior-related addiction, executive rehabilitation programs may be what's needed. Combining top drug, alcohol or behavior addiction treatments with the freedom of computer and cell phone access, an executive or company president can get treatment in comfort and style.
Many current substance abuse and behavior addiction treatment facilities feature the nicest amenities you would expect to find in 4 and 5-star hotels, with your success and enjoyment being the primary goals. From 5-star chef-prepared meals and fine linens to gym facilities and in-house massage therapy, you can get the greatest drug abuse and behavior addiction treatment for yourself, your family member or your friend while relaxing in comfort. For help looking for the perfect luxury treatment programs for addiction to sedatives, call our no-cost helpline as soon as possible at .
Things to Consider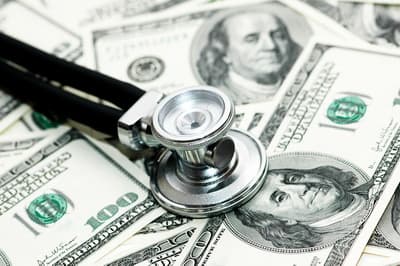 Paying for the services of a sedative rehab facility should be the least of your worries. However, payment is something that should be considered. Not all sedative treatment centers accept medical insurance; some require upfront payments, while others allow for a variety of financing options. Be sure to ask the necessary questions about payment before committing to one program over another.
Another important consideration is whether you want to be close to home during your rehab stay. Good friends and family can be a source of strength during challenging times. Alternatively, a sedative rehab facility that's many miles away can offer fewer distractions, allowing you to concentrate on recovery. It really comes down to personal preference.
After you've decided that treatment is what you need, you simply have to make sure you're ready. Mentally prepare yourself for the tasks ahead. Don't stress, and don't look upon rehab as a punishment. Instead, look toward a future where sedatives no longer rule your life. Use that image as motivation to keep making healthy decisions.
Investigate Your Options
There's no need to walk into a rehabilitation program blindfolded. Do your homework and find out which programs offer the treatment methods that most appeal to you. Every sedative rehab facility is unique, and you should ask questions beforehand. Some treatment methods are intensely spiritual, while others are much more medical and practical in nature. Another point to investigate might be the level and type of aftercare provided. Inadequate post-rehab follow-up care might be a strong reason to search elsewhere. As always, you're looking for a facility that is most likely to give you what you need. Think of it as a business decision, and don't let your emotions become involved. However, also remember that your health is the main issue. Do what's right for your mind and body, and your mind and body will thank you.
There's always hope for recovery from addiction to sedatives. This national hotline will provide the encouragement and information you need to select the sedative rehab facility most likely to help you conquer your issue. That hope is closer than you think. You can start getting help for yourself or a loved one almost immediately by calling .
More resources about
Sedative

: