Seconal Addiction Rehab Treatment Centers Near Me
sleep aids like Seconal are some of the most commonly abused prescription drugs in the United States.-NIDASleep aids or sleeping pills are often considered to be safe medications. However, prescriptions for sleep aids like Seconal requires careful administration. Seconal is a barbiturate and can be habit forming. Seconal rehab centers can help those managing an addiction to this type of drug.
According to the National Institutes on Drug Abuse, sleep aids like Seconal are some of the most commonly abused prescription drugs in the United States. Approximately 5.1 million Americans used this type of drug for non-medical purposes in 2010. Seconal, like other sleep medications, is only indicated for short-term treatment of insomnia. It is easy to get addicted to a sleep aid, especially if you have used it beyond the prescribed duration. If you or someone you know is dependent on this drug, do not hesitate to call to seek professional help.
Types of Treatment Facilities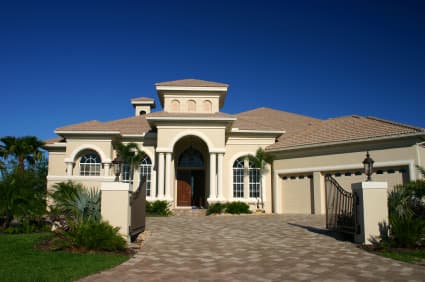 While some addicts may have the option of obtaining home-based treatment, individuals who are addicted to barbiturates like Seconal should undergo inpatient treatment due to the potentially life-threatening withdrawal symptoms that such drugs can induce. Outpatient treatment can be considered following a routine check-up to ensure that the patient can handle the withdrawal symptoms without the immediate aid of a doctor or a medical staff. If the person has been using the drug chronically, inpatient treatment is advised.
Some chronic Seconal addicts may find that entering a residential Seconal rehab center helps in long-term recovery and prevents relapse. A residential rehab facility is similar to an inpatient treatment center. The length of stay inside the rehab center and the structure of the treatment and recovery program are the main differences. Residential rehab centers can also be called therapeutic communities (TC). At these communities, the patient stays and recovers with the support of the medical team and the support group inside the TC. The programs inside the community are highly structured and require at least six to 12 months of live-in stay. Therapeutic communities are designed for people who have long histories of drug addiction, have been involved in criminal activities or have severely damaged social skills. Seconal addicts who have developed psychological problems due to their drug abuse can also benefit from a TC.
Privacy and Duration of Stay
Many people who are addicted to sleep aids do not want to disclose that they are getting addiction treatment. Families of the addicted individuals may also want to preserve their privacy. Exclusive Seconal rehab centers provide this privacy protection as well as 24-hour security inside the rehabilitation center. Most private rehabs are located in suburbs and isolated areas where the patients can recover fully without fear of outside intrusion. Because drugs affect people differently, many luxury rehabs provide private rooms for each patient to ensure their clients' protection during the treatment process. Patients in this type of program are also given more freedom during the recovery process.
addicted individuals who completed their three-month Seconal rehabilitation program are less likely to relapse-NIDAThe length of rehab and recovery process greatly depends on the length of addiction and the existing physical and mental state of the addicted person when they enter the facility. The shortest duration of stay in inpatient Seconal rehab centers is 28 to 30 days. Long-term Seconal addicts may be recommended for a 60-day treatment program. Ninety days is considered to be the average length of stay for barbiturate addicts. According to the National Institutes on Drug Abuse (NIDA), addicted individuals who completed their three-month Seconal rehabilitation program are less likely to relapse or be involved in violent or criminal activities. Similarly, patients who participated in therapeutic communities or long-term rehab found full-time employment within three to five years after completing the program.
Seconal Addiction Treatments
Treating a Seconal addiction requires medical practitioners to manage the patient's withdrawal symptoms during the treatment process. Barbiturate withdrawal symptoms can be severe and must be managed professionally. Seconal is a short-acting barbiturate, and its effects last for about three to four hours after intake. Withdrawal symptoms may occur eight to 12 hours after the last dose of Seconal. The addicted individual may experience the following symptoms:
Anxiety
Tremors of the hands and fingers
Weakness
Dizziness
Vomiting
Nausea
Distorted visual perceptions
Hypotension
Rebound insomnia
Convulsions
Delirium
Deep coma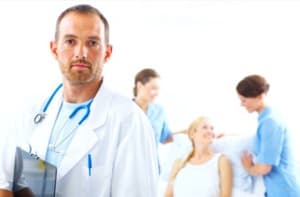 The symptoms may occur before and after the detoxification process. Seconal rehab centers often perform medication-assisted detox to eliminate the drug from the body. Cross-acting drugs, like phenobarbital, help reduce withdrawal symptoms and prevent the occurrence of another withdrawal attack. Gradual dosage reduction of the cross-acting drug helps in reducing withdrawal symptoms and aids in eliminating the drug from the patient's system.
After detoxification, the patient is introduced to a 12-step program for barbiturate abusers. Because Seconal is a sedative hypnotic like alcohol, the patient can choose to join Alcoholics Anonymous (AA) or take part in other sedative-hypnotic support group. The 12-step program adapted for barbiturate addicts is derived from the existing AA program. The recovering addict can also join the Seconal rehab center's work community by volunteering for various activities.
Private Seconal rehabilitation centers provide various therapies, including one-on-one behavioral therapy, family sessions, motivational interviewing and contingency management. These therapies can be completed inside the Seconal treatment facility. The patient can also choose to maintain these therapies even after the rehabilitation process has ended.
Free Online Insurance Coverage Checker for Seconal Rehab
Use the free online insurance coverage checker tool below to find out if your health insurance provides coverage for Seconal addiction rehab and other rehabilitation treatment plans for substance abuse recovery.
I Want to Find an Executive or Luxury Rehab Center
When work issues have been a stumbling block you, your husband or your wife from looking for help for a problem with narcotics or prescription drugs or behavior-related addiction, executive rehab facilities can be invaluable. Coupling high-quality substance abuse and behavior addiction treatments with the flexibility of occasional laptop and mobile access, an executive can achieve sobriety while remaining productive.
Frequently, contemporary drug, alcohol or behavior treatment clinics grant the top-tier amenities one would expect to enjoy only in America's finest hotels, with your success and well-being being the biggest priorities. From gym facilities and in-house massage therapy to housekeeping services and fine linens, you can get the top narcotic, prescription drug or behavior treatment for yourself, your husband or your wife while enjoying rehab. If you need help looking for excellent luxury treatment programs for Seconal addiction, call our helpline free of charge right away at .
Payment Options and Insurance Coverage
Unfortunately, not all states require insurance companies to include drug rehabilitation in their insurance policies. However, some insurance companies may cover the cost of medications and some procedures. Do not hesitate to discuss payment options with your chosen Seconal rehab center. Many private rehabs design convenient payment options for their patients, while some accept payment through credit cards or monthly installments.
Life After Rehab Treatment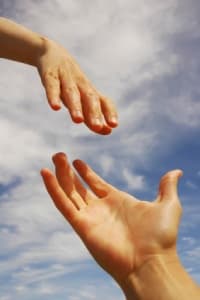 The purpose of the cognitive and behavioral therapies provided in Seconal rehab centers is to help the patient gain their self-esteem and change their attitude towards prescription medications and other addictive substances. However, not all recovering addicts are successful in maintaining their sobriety. Those who have not completed their rehab treatments may find it more difficult to deal with temptations that may arise. If you find yourself in this situation, the best thing to do is walk away and immediately seek professional help. Joining a local support group is also helpful in maintaining long-term sobriety.
If you are planning a trip, call your counselor to inquire about affiliated Seconal rehab centers in the area where you plan to stay. You may be able to set an appointment with an addiction counselor in that area. This ensures that you continue your periodic therapy, which can prevent a drug relapse. Many local support groups also hold regular meetings. At these meetings, anyone, including non-members, can just go and sit with the group.
It is never too late to get help and get rid of your addiction. Remember that you are not alone in this predicament, and there are people who are more than willing to help you get back at your feet. Do not hesitate to seek professional help from a reputable Seconal rehab center. Call today and find how you can help yourself or a person you love recover from addiction.
More resources about
Seconal

: