Secobarbital Addiction Rehab Treatment Centers Near Me
If you are taking secobarbital, you should ensure that you do not take the drug for more than two weeks…-Rehabs.com Secobarbital is a barbiturate used for the short-term treatment of insomnia, which can involve difficulty falling or staying asleep. Before surgery, secobarbital may be administered to reduce a patient's anxiety. If you are taking secobarbital, you should ensure that you do not take the drug for more than two weeks, because there is a risk of developing a dependence on the medication. If you have developed an addiction to secobarbital, help is available. Call for referral to an appropriate secobarbital rehab center near to you.
Inpatient vs. Outpatient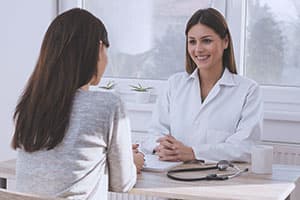 Secobarbital treatment can be performed in either an outpatient clinic or an inpatient facility. In an inpatient center, you will have around-the-clock supervision by a medical professional. You will also be under 24-hour care to ensure you do not gain access to any drugs not prescribed by the facility's doctor. Inpatient care offers the advantages of continuous supervision and medical care. If undergoing 24-hour treatment is not feasible, however, you may choose an outpatient program, which can also provide the needed therapy and medications.
Do I Need a Residential Rehab Facility?
Inpatient treatment in a secobarbital rehab center can offer excellent care around the clock. Whether or not this is essential will depend on your personal treatment needs. The more severe your addiction is, the more likely it is that you will require inpatient treatment. If your addiction has developed as a result of short-term overextended medical use, an inpatient program may not be needed. If you are a recreational secobarbital user, however, an inpatient program could be more appropriate. Call for more information on inpatient programs at secobarbital treatment centers.
Tolerance vs. Secobarbital Dependence
Addiction occurs once the body becomes resistant to secobarbital. After prolonged use of the substance, an individual's body will eventually get accustomed to it. As a result, the person will require larger doses of secobarbital to experience the intended effects. This sustained usage of huge amounts of the drug can result in dependency, making the person incapable of functioning normally without the drug.
Free Online Insurance Coverage Checker for Secobarbital Rehab
Use the free online insurance coverage checker tool below to find out if your health insurance provides coverage for secobarbital addiction rehab and other rehabilitation treatment plans for substance abuse recovery.
Are Secobarbital Rehabs Private and Confidential?
The law requires medical records to be sealed to ensure protection of the privacy of the client. The same confidentiality is applied to secobarbital rehab information. It is certainly a good idea to confirm right from the start that your chosen secobarbital rehabilitation facility treats clients' information with the utmost respect.
How Long Does Secobarbital Rehabilitation Last?
Long Term Rehab Programs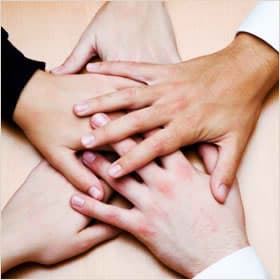 Long-term rehab
programs — that take 120 to 180 days or longer — can help in treating chronic alcohol and drug addiction by providing intensive and structured treatments, and by helping the addicted person to sustain abstinence and regain his or her normal life.
Read More
Secobarbital rehab centers do not stick to specific treatment lengths. Each individual responds in a different way to therapy, and treatment success depends on a patient's dedication to their recovery, the degree of secobarbital addiction, and whether or not a concurrent medical problem exists. Many programs employ treatment lengths of at least 28 to 30 days, but this can be lengthened to a 60- or 90-day treatment if necessary. You can find inpatient treatment programs for severe addiction cases that provide therapy for up to six months. Treatment continues for as long as the individual needs it to ensure that they are strong enough to apply the skills learned to life after the rehabilitation process.
What Happens During Recovery?
Therapy within a secobarbital rehab center uses a standard set of procedures with adjustments made to adapt treatment to particular individual needs. These may include:
Assessment. This step is done to find out the medical and health needs of the patient. Medical exams and pre-screening tests are performed during this phase.
Detox. Two methods may be used for detox purposes: tapering off or rapid detox. In rapid detox, residual secobarbital can be removed from the patient's body in a matter of a couple of hours; however, it can be a risky procedure. Most facilities use other methods of detox.
Therapy. This may be individual counseling, group counseling or both.
Specialized care. This is designed to address any concurrent medical problems a patient may have in addition to their addiction.
Aftercare support. This is emphatically recommended after the patient gets out of the secobarbital rehab center to ensure the long-term success of treatment and to prevent relapse. Aftercare support is usually done through involvement in peer support groups and continued individual therapy.
Paying for Secobarbital Addiction Treatment
Many secobarbital addiction therapies are included in medical health insurance policies. Talk to your insurer prior to getting into a program to ensure that treatment is covered and to identify the amount of insurance deductible you will be accountable for. In case you are not covered by insurance, several programs provide financing options to support you in making payments. This support might include discounts or payment schedules.
Should I Travel or Stay Near Home?
Call to talk to an expert advisor about finding a reputable secobarbital rehab center near your home. Residential treatment in a center close to your home provides the advantage of getting immediate support from your family and friends should the need arise. Some individuals do benefit from traveling to treatment as they can wholly focus on their recovery.
I Want to Find an Executive or Luxury Rehab Center
When work-related issues are deterring you or someone close to you from looking for help for a problem with illicit substances or behavior-related addiction, executive rehab treatments will be invaluable. Pairing high-quality drug abuse and behavioral addiction treatments with the flexibility of occasional laptop and mobile access, a businessman or woman can achieve sobriety while remaining productive.
Frequently, contemporary drug abuse and behavior treatment clinics grant the top-tier amenities one would expect to enjoy only in exquisite hotels, with your health and well-being being the biggest priorities. From gym facilities and in-house massage therapy to housekeeping services and fine linens, you can get the best-rated illicit substance and behavior treatment for yourself or someone close to you while enjoying rehab. If you need assistance in determining the top-rated luxury treatment programs for Secobarbital addiction, dial our hotline free of charge right away at .
What Happens After Treatment?
Attending an outpatient program is a good idea after you finish any inpatient treatment. This is to ensure you apply all the skills you learn inside the facility to your daily activities in order to prevent a relapse. As well as receiving therapy, you might want to sign up for an addiction support group where you could meet up with other recuperating addicts and attend peer-based support sessions.
Are You Ready?
You are probably ready to seek treatment if you have admitted to yourself and to your loved ones that you have a problem with addiction. The next thing to do is to find a qualified rehab center near you. To do so, call today.
It's Not Too Late
Remember: You are not alone in your fight with addiction. Attending a secobarbital addiction therapy is an investment you can make in your own future. Regardless of the severity of your addiction, it's never too late to obtain treatment. Call us today at so we can refer you to the secobarbital rehab center that will work for you.
More resources about
Secobarbital

: