Rohypnol Treatment Options and Detox Programs Near Me
Rohypnol is the trade name of flunitrazepam, an intermediate acting benzodiazepine. Rohypnol is not manufactured and available in the United States, but it is legally prescribed in other countries as treatment for severe insomnia. Addiction to this drug can be treated in a Rohypnol rehab facility. If you or a loved one is in need of Rohypnol addiction treatment, call and learn more about the treatment and recovery options for this type of addiction.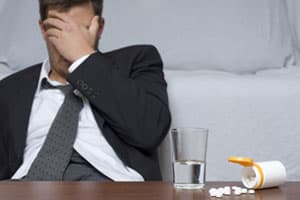 Rohypnol shares the same properties as diazepam or Valium, but its sedative effect is seven to 10 times stronger. This drug is commonly abused by teenagers and young adults at nightclubs, parties, bars and concerts, and considered as a date-rape drug due to the increasing incidence of Rohypnol-assisted rapes in the United States. Rohypnol is also abused to amplify the effects of alcohol, and heroin, and to counter the side effects of cocaine.
According to the 2010 Monitoring the Future Survey conducted by the National Institute on Drug Abuse (NIDA), Rohypnol abuse increased by 0.2 percent from 2009 to 2010. The most common abusers of this drug are 8th and 12th grade teens.
Rohypnol is a central nervous system depressant and combining this drug with other sedatives or CNS depressants can cause adverse side effects. It is recommended to seek professional help from Rohypnol rehab facilities to prevent any life-threatening side effects of Rohypnol addiction.
Outpatient or Inpatient Center for Rohypnol Addiction
Rohypnol addiction can be treated successfully in outpatient and inpatient treatment centers. Rohypnol-addicted individuals receiving outpatient treatments need to travel to the outpatient clinic or hospital for treatment sessions. The schedule of treatment depends on the program of the rehab center and can last for several hours per day. Outpatient treatment centers are ideal for patients suffering from mild-to-moderate addiction and withdrawal symptoms.
Individuals who are addicted to Rohypnol and other drugs can benefit more from an inpatient treatment center. Rohyonol drug addiction often requires additional medical and professional supervision, which is not usually provided in outpatient centers. People suffering from physical and psychological illnesses aside from their addiction should also enter an inpatient Rohypnol rehab facility to ensure that their conditions are treated safely and appropriately.
withdrawal from sedative drugs like Rohypnol should be treated in an inpatient facility due to the adverse withdrawal symptoms that may occur during detoxification.-NIDAAccording to the NIDA, withdrawal from sedative drugs like Rohypnol should be treated in an inpatient facility due to the adverse withdrawal symptoms that may occur during detoxification. Inpatient treatment centers are also indicated for individuals who have self-destructive behaviors or a history of violence or criminal activities.
Private inpatient or residential Rohypnol rehab centers also cater to the specific needs of their clients. Each individual reacts to drugs differently. For this reason, exclusive rooms are often allocated for each patient to ensure safety, privacy and the security of the clients.
Duration of Treatment in Residential Centers
Long Term Rehab Programs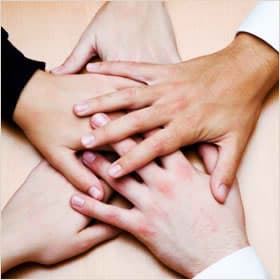 Long-term rehab programs — that take 120 to 180 days or longer — can help in treating chronic alcohol and drug addiction by providing intensive and structured treatments, and by helping the addicted person to sustain abstinence and regain his or her normal life.
Moderate addiction may be treated with a month of combined detox and rehabilitation, but severe Rohypnol addiction may take months to years of treatment. Not all recovering addicts are able to complete their treatment. According to the Substance Abuse and Mental Health Services Administration (SAMHSA), treatment completion rates are higher in short-term residential treatment centers compared to long-term residential rehabs. Completing short-term detox and rehab, however, will not guarantee a full recovery from addiction. NIDA reported that people who completed or exceeded the minimum three-month rehabilitation stay in a residential therapeutic community are less likely to be involved in criminal activities. They are also more confident, stable, and less likely to resume using or abusing illicit drugs after long-term rehabilitation.
Detoxification, Rehab and Aftercare in Private Facilities
Rehab centers develop Rohypnol rehabilitation programs depending on the severity and type of addiction. The treatment process often starts with drug detox or the removal of the illicit drug from the body. Detoxification can last for several days, depending on the length of addiction and the dosage abused by the individual on a daily basis. It requires 24-hour medical supervision and monitoring of the withdrawal symptoms. Rehabilitation takes place after detoxification.
Alcohol and Drug Detox Centers

Detox centers are the best option for helping an addict overcome addiction. When an addict stops using drugs and alcohol, the body begins to experience withdrawal symptoms. Detox center professionals are trained to help ease these symptoms and help get you through detox as easily as possible.
Read More
Private rehab facilities offer the benefits of seclusion and anonymity to their clients. Patients can expect unyielding care and attention from trained staff and counselors during their stay in the rehab. On-call nutritionists devise specific meal plans and exercise to aid with the patients' recovery and healing. The services are focused on treating the addiction and related medical conditions of the patient. During drug rehabilitation, the patient receives individual and group counseling and therapy. The 12-step program is introduced during the therapy. It is the same program used in various local support groups like Alcoholics Anonymous, Cocaine Anonymous and Narcotics Anonymous.
Individual core issues are not usually tackled deeply in group sessions, which is why most private Rohypnol rehab facilities include individual or one-on-one therapies in their programs. The therapy often includes:
Cognitive behavioral therapy (CBT)
Motivational interviewing
Contingency management
Multidimensional family therapy (MDFT)
MDFT is usually indicated for adolescents with addiction problems. One-on-one CBT and individualized treatments are meant to deal with the root causes behind the addiction problems of patients.
Aftercare is critical in the recovery process. Once the patient completed the indicated rehabilitation treatment, they need to face the world again and combat addiction on their own. Private Rohypnol rehab facilities often provide aftercare support by requiring their patients to visit the recovery center once a week after discharge from the center. The physician then evaluates the progress of the patient and helps them with the issues and difficulties they are facing after rehabilitation.
If the recovering addict is having a hard time adjusting or recovering from their addiction, enrolling in a residential therapeutic community may be recommended. A therapeutic community is a long-term residential treatment center where the patient can stay for three months or as long as necessary. Most therapeutic communities have community high schools or colleges for teens and young adults. They also provide trainings and jobs for older recovering addicts.
Free Online Insurance Coverage Checker for Rohypnol Rehab
Use the free online insurance coverage checker tool below to find out if your health insurance provides coverage for Rohypnol addiction rehab and other rehabilitation treatment plans for substance abuse recovery.
I Want to Find an Executive or Luxury Rehab Center
When business circumstances are a stumbling block you, a friend or loved one from getting care for a drug abuse issue or behavior-related addiction, executive rehabilitation treatments would be invaluable. By pairing excellent substance abuse and behavioral addiction treatments with the flexibility of occasional computer and mobile access, a businessman or woman can receive help while staying attentive.
Often, excellent narcotic, prescription drug or behavioral addiction treatment programs provide the excellent amenities one would only expect in exquisite hotels, with your enjoyment and well-being being the biggest goals. From fine linens and gym facilities to in-house massage therapy and housekeeping services, you can get the top-rated substance abuse and behavioral addiction treatment for yourself, your friend or your loved one while enjoying the surroundings. If you need assistance in determining the best-rated luxury treatment clinics for Rohypnol addiction, call our no-charge hotline as soon as you're able at .
Payment Options
Private Rohypnol rehab facilities costs more than state-funded or public rehab centers, but they also have alternative payment options. Most exclusive rehabs accept credit card payments or can draft a comfortable payment plan for clients. Some employers may also cover the rehabilitation and treatment cost of their employees.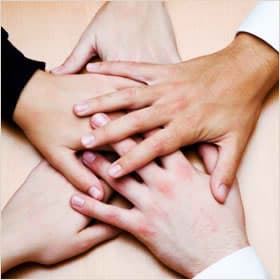 Do not hesitate to call a Rohypnol treatment facility near you to ask about the available payment options.
Holistic Addiction Recovery
Some private Rohypnol rehab facilities do not support the detoxification process offered by many inpatient centers. Instead of medication-assisted detox, holistic approaches are utilized to treat the addiction, including specialized diet, exercise, use of natural supplements and vitamins, and other alternative treatments.
Addiction is a treatable disease that requires expert supervision and monitoring. It is recommended that you seek the help of a professional if you or someone you know is addicted to Rohypnol. Call to find the nearest Rohypnol rehab facility that can help.
More resources about
Rohypnol

: