Phenobarbital Addiction Treatment Centers Near Me
What Is Phenobarbital?
Phenobarbital is a drug that is often used to treat seizures and epilepsy. According to the U.S. National Library of Medicine, phenobarbital is also used to prevent the symptoms of withdrawal in individuals who have become dependent on other barbiturates. When an individual decides to stop taking a barbiturate drug, he can begin taking phenobarbital to help him get through the detoxification process.
Phenobarbital Rehab Programs
While phenobarbital is designed to help people control seizures and anxiety, as well as overcome addiction to other drugs, it can also become addictive. When an individual becomes addicted to the drug, they may need the help of a phenobarbital rehab center to successfully overcome the addiction.
At a phenobarbital rehabilitation center, individuals can get the help they need to overcome all aspects of addiction to the drug. Rehabilitation facilities are designed to offer a safe place for detoxification as well as the support needed to overcome the psychological aspect of addiction.
If you or someone you know is suffering from addiction to phenobarbital, it is not too late to get help. Consider seeking the help of a phenobarbital addiction treatment center to get back on track.
Inpatient Phenobarbital Rehab and Outpatient Treatment
If you or a loved one suffers from phenobarbital addiction, it is never too late to get help.-Rehabs.comMany individuals who wish to enter a rehabilitation program often wonder whether an inpatient or an outpatient treatment facility would be the best place to go to seek help for addiction. Both facilities can be a great help to addicts. Inpatient facilities provide more extensive care to addicts. Inpatient phenobarbital rehab centers are designed to help addicts successfully detox from a drug and also help addicts understand why they are addicted, as well as how they can cope with addiction in daily life.
Outpatient facilities are an ideal treatment course for addicts who have already been through an inpatient treatment program and wish to continue with treatment. Outpatient facilities offer continuing treatment, including group meetings and 12-step programs.
Residential rehabilitation can be an ideal option for phenobarbital addiction treatment. At a residential rehab facility, addicts live together and support one another during the recovery process. The support and encouragement provided to addicts from other addicts, as well as the professionals who work at a residential rehab facility can be beneficial during recovery and in maintaining sobriety. If you feel that you or a loved one suffers from phenobarbital addiction, consider seeking help at a phenobarbital rehab center.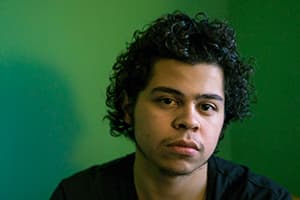 If you or someone you love is struggling with drug and alcohol addiction, you may need to find an inpatient drug rehab center.
Phenobarbital should always be taken as directed by a doctor. However, even with proper use of the drug, it can still become addictive. According to the National Institute on Drug Abuse, addiction is a chronic brain disease that can happen to anyone. However, certain factors may increase the chances of addiction such as genetics and environment. When addicts go from proper use of a drug to abusing the drug, addiction is often the result.
Dependence on a drug often stems from drug tolerance. Many people become dependent on a drug as a result of building up a tolerance to it. When an addict becomes tolerant to phenobarbital, they will need to increase their dosage to feel its effects. As they builds tolerance, their body may become dependent on the drug.
Free Online Insurance Coverage Checker for Phenobarbital Rehab
Use the free online insurance coverage checker tool below to find out if your health insurance provides coverage for Phenobarbital addiction rehab and other rehabilitation treatment plans for substance abuse recovery.
Treatment and Privacy
Phenobarbital rehab centers understand the importance of privacy and confidentiality when dealing with drug addiction recovery. Rehab facilities take measures to ensure that all patients receive the privacy they need.
Many addicts who seek help from a rehab facility are concerned about confidentiality. However, patients are protected under HIPAA, a law that prevents practitioners from sharing information with anyone unless there are valid medical grounds for doing so.
Along with being concerned about information privacy, many addicts who wish to attend rehab are concerned with the living situation. Many phenobarbital treatment facilities offer dormitory sleeping arrangements or assign roommates. However, certain rehabilitation facilities may provide private rooms for an additional fee.
Length of Treatment Programs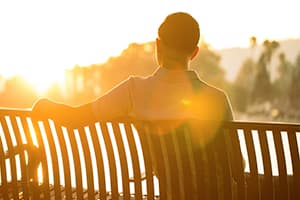 Drug rehabilitation programs can vary in length. The amount of time an individual needs to successfully complete an inpatient treatment program at a phenobarbital rehab center will depend on the severity of the addiction as well as the individual's personal needs.
Many treatment facilities offer short-term rehabilitation as well as long-term programs. Typically, short-term programs last 28 and 30 days, while longer programs can last between 60 and 90 days. Certain individuals may require longer than 90 days to successfully complete a drug treatment program.
The point of a rehabilitation program is to overcome addiction. While it may take one individual a short amount of time to successfully overcome addiction, it may take another individual a longer amount of time.
Phenobarbital Rehab Process
Many people are concerned about what actually happens when they decide to seek help at a phenobarbital rehab center. According to the U.S. Department of Health and Human Services, addicts need to be treated for more than just physical addiction. Addicts should be treated for all aspects of addiction including physical and psychological addiction. Before an addict can work on overcoming psychological addiction to phenobarbital, they must detox from the drug.
An intervention may be needed to help get an addict the help they need.-Rehabs.comDetoxing from a drug can take time. Many treatment centers will slowly reduce the amount of the drug an individual uses before completely eliminating the drug. After detox, an addict will utilize various addiction therapy methods in an effort to understand and overcome addiction. If an individual feels that they are not ready to leave the treatment center after a certain period of time, they may extend their treatment.
After an individual successfully completes drug addiction therapy through an inpatient rehab center, outpatient care may help keep the individual on the right track. While inpatient phenobarbital rehab centers provide the tools needed to live soberly, encouragement and support through an outpatient clinic can help increase the chances of continuous sober living.
I Want to Find an Executive or Luxury Rehab Center
If professional issues have been a stumbling block you, your husband or your wife from looking for help for a drug or alcohol issue or behavioral addiction, executive rehab facilities may be the best option. Coupling high-quality illicit substance and behavior addiction treatments with the ability to use a computer or cell phone, an executive can get help in privacy and seclusion.
Often, modern drug abuse and behavior addiction treatment facilities grant the top-tier amenities you would expect in America's finest hotels, with your comfort and enjoyment being the biggest priorities. From gym facilities and in-house massage therapy to 5-star chef-prepared meals and fine linens, you can get the top illicit substance and behavior addiction treatment for yourself, your husband or your wife while enjoying rehab. If you need a hand in searching for excellent luxury treatment programs for Phenobarbital addiction, call our no-cost hotline right away at .
How Much Does Phenobarbital Rehab Cost?
The price of treatment can be a concern for many people. However, the amount it costs to get treatment will depend on the facility. Certain insurance providers may also cover rehabilitation costs, and many facilities offer payment plans.
Many people wonder if they should travel to a rehab center or stay close to home. Ultimately, it does not matter where the treatment center is located as long as it provides the help the addict needs. Some addicts find they can focus on their recovery more if they are outside their home environment, whereas others prefer to stay close to home.
Once an addict completes a recovery program, the desire to stay sober will be vital. The addict may find help staying sober through family members, friends and outpatient treatment. Even if the addict does not feel ready to enter a treatment program at a phenobarbital rehab center, they may realize how important sobriety is after they are admitted and continue that sobriety after they complete treatment.
Things to Consider
An intervention may be needed to help get an addict the help they need. Before staging an intervention, it is important to understand the right way to confront someone. It's wise to consult a professional interventionist to help.Addicts need to understand that most treatment centers will conduct an assessment before admitting them into a program. An assessment is done to understand the history as well as the needs of the addict.
Addicts should also understand that detox is generally a requirement if they want to successfully overcome drug addiction. However, treatment facilities are designed to make detox as painless as possible.
Inpatient and outpatient treatment often work together to keep individuals sober. Through inpatient treatment, addicts can learn how to deal with addiction through a variety of treatment methods such as 12-step programs, faith-based recovery models and secular recovery methods. Outpatient clinics are designed to help an addict continue treatment and live soberly. Many addicts find outpatient clinics are a large part of recovery and aftercare.If you or a loved one suffers from phenobarbital addiction, it is never too late to get help. Phenobarbital rehab centers are designed to provide addicts with a safe, comfortable place to overcome addiction.
More resources about
Phenobarbital

: