Pentobarbital Addiction Rehab Treatment Centers Near Me
Pentobarbital rehab programs specialize in helping people kick their addiction to this powerful drug. As a barbiturate, pentobarbital is usually prescribed for the treatment of insomnia or severe anxiety. It is sometimes used as an anesthetic prior to a surgical procedure and goes by the brand name Nembutal. All barbiturates have an abuse potential. A knowledgeable operator will provide you with information and resources to get you back on the road to health and wellness.
If you are currently using pentobarbital for a non-medical reason, call .
There is a wide range of pentobarbital rehabilitation centers to choose from, from inpatient to outpatient and from luxurious to modest. Inpatient facilities offer a combination of daily social support and dedicated medical professionals. Outpatient clinics often pick up where inpatient care leaves off, dispensing medications and providing facilities for group meetings.
Only you or your healthcare provider can decide if you truly need a residential rehab facility. In cases of severe and prolonged addiction, inpatient pentobarbital rehab programs offer the greatest chance for recovery and long-term sobriety.
About Pentobarbital Addiction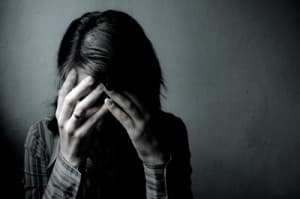 No one decides to become addicted to pentobarbital. Instead, addiction is a gradual process that often begins with recreational use. According to the Mayo Clinic, addiction is generally defined as "a dependence on an illegal drug or a medication." Addicts have lost control of their drug usage and lost interest in their regular activities.
Addicts find that, over time, they require more drugs to reach the same level of "high." This is called tolerance. A similar condition known as dependence occurs when stopping the drug results in feelings of sickness. These unpleasant feelings are called withdrawal symptoms and they are a powerful motivator for addicts to keep using drugs.
Privacy and Confidentiality
As with any hospital or clinic, your privacy is protected by law at a pentobarbital treatment facility. Your personally identifiable information will not be shared outside of your treatment team. Pentobarbital rehab programs take privacy very seriously. They are usually discrete places that don't exactly advertise themselves to the community. Seclusion is beneficial when you're at the beginning of recovery. Luxury rehab centers may offer you a private room, but more modest facilities will ask you to share space.
How Long Does Inpatient Pentobarbital Rehabilitation Last?
As a rule of thumb, pentobarbital rehab programs are more successful when you stay as long as possible. Ninety days or more will give you the chance to develop a new outlook in life. However, if your responsibilities prevent you from making an extended commitment, a stay of just a month will certainly be helpful. In the space of a month, you can put detox and withdrawal behind you and start building a more desirable future.
Free Online Insurance Coverage Checker for Pentobarbital Rehab
Use the free online insurance coverage checker tool below to find out if your health insurance provides coverage for pentobarbital addiction rehab and other rehabilitation treatment plans for substance abuse recovery.
What Happens During Treatment?
Intervention Services and Options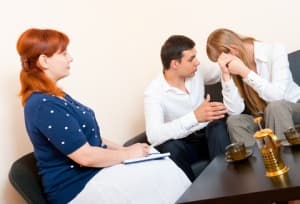 Drug and alcohol addictions not only affect the user but the entire family. Dealing with a loved one who has an addiction problem can be challenging and leave those close to the person feeling helpless and unsure of how to help.
Read More
There's nothing to fear in addiction treatment. Everyone is on your side, ready to help you in any way possible. The first day at a treatment facility will include check-in, paperwork, a physical exam and a tour. You will meet with the people directly involved in your daily care, such as nurses and counselors. You may also meet fellow residents. Lastly, you'll be allowed to settle in and unpack your belongings.
If you've developed a dependence on pentobarbital, you may experience withdrawal symptoms. Medical interventions will help ease these symptoms. Diet, rest and exercise will also speed the process of detoxification.
Arguably the most important aspects of any treatment program are the individual and group therapy sessions. During individual sessions, you will work with a professional counselor or psychologist to identify the reasons for your drug use. Group sessions, on the other hand, will help create a sense of community and shared growth. Recovery doesn't need to be a lonely road. The friends you make in treatment might just last a lifetime.
I Want to Find an Executive or Luxury Rehab Center
If work duties have deterred you or someone you care for from looking for assistance for a substance abuse issue or behavioral addiction, executive rehabilitation facilities may be just the thing that's needed. By marrying highly-rated drug abuse and behavior addiction treatments with the freedom of occasional computer and phone access, an executive team member can get sober in privacy and comfort.
Many Excellent substance abuse and behavior treatment centers furnish the top-shelf amenities you'd expect only in the world's finest hotels, with your success and well-being being the areas of focus. From in-house massage therapy and housekeeping services to private rooms and 5-star chef-prepared meals, you can get excellent drug, alcohol or behavior treatment for yourself or someone you care for while keeping comfortable. If you need a hand in locating the best-quality luxury treatment facilities for Pentobarbital addiction, call our no-cost helpline now at .
Cost and Other Issues
Finances should never prevent you from seeking help for an addiction. However, not all pentobarbital rehab programs accept major medical insurance. Some programs may offer a sliding scale payment system to help clients pay their bill. The total cost of treatment depends largely on the facility. The most elite facilities may charge thousands of dollars per day.
Staying sober is a day-to-day process of making smart choices and avoiding old routines.-Rehabs.comDuring your search for an appropriate and affordable pentobarbital treatment center, you will find some that are close to home and others that are farther away, perhaps even in a foreign country. While resort rehab in the Bahamas sounds tempting, you will want to put your own needs first. If having family nearby is important to your mental health, then a closer rehab center might be best. On the other hand, a change of scene often helps a person reassess their life and goals.
Most people realize that treatment continues, in one form or another, long after leaving a rehab program. Staying sober is a day-to-day process of making smart choices and avoiding old routines. Rehab provides the mental tools for navigating life on the "outside," ensuring that your continued recovery will be a success.
Get More Information
When you're considering treatment for pentobarbital addiction, you will want to do some background research before selecting a particular treatment method or facility. There are countless options available, but not all of them are right for everyone. Talk with your doctor or close friends and family about your goals for treatment. Consider what you need in order to feel whole and healthy again.
Above all, learn about the entire process of rehabilitation, from intake to aftercare. Pentobarbital rehab programs may institute a variety of approaches to healing the mind and body. These approaches include, but are not limited to, the following:
12-step programs
Medical interventions
Community-based healing
You may want to inquire about the aftercare services offered by various treatment centers. Aftercare, in the form of meetings and other support systems, is nearly as important as the rehab program itself in terms of helping you get back on your feet.
Even powerful addictions can be cured. With the help of pentobarbital rehab programs across the country, former addicts are turning over new leaves every day. You can join them by calling today. A phone call may seem like a small act, but in fact, it's a huge step in the direction of a healthier, more positive and more fulfilling life. Embrace your future today and make the call.
More resources about
Pentobarbital

: