Oxycontin Addiction Rehab Centers Near Me
One of the strongest opiate prescription drugs available, OxyContin is a supremely addictive painkiller prescribed only for severe pain. Closely related to morphine, OxyContin is extremely powerful making it one of the most dangerous drugs that can be obtained by prescription. It is so strong that is often compared to black tar heroin; it's nickname, in fact, is 'hillbilly heroin.'
Unfortunately, the pain relieving benefits of OxyContin are somewhat subdued by the incredibly addictive nature of the drug. When OxyContin addiction is present, your body comes to expect a certain level of the drug of at all times. Should your OxyContin blood levels drop below that expected amount, you will begin to detox and experience withdrawal symptoms.
If not done correctly, detox from a prescription painkiller like OxyContin can be fatal. That is why finding the best professional help is so essential.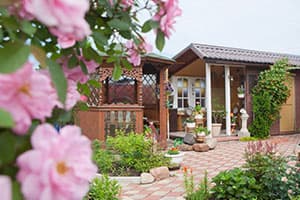 OxyContin Addiction
When OxyContin is abused, it creates a dependency that is similar to heroin addiction. This is the reason why individuals who are prescribed the medication are closely monitored. An individual who takes OxyContin for more than a few weeks at a time, or those who take the medication more often than recommended, will develop an addiction and a physical dependency on the drug. Once you become addicted to OxyContin, you usually require assistance in dealing with the withdrawal symptoms. You will also need help in dealing with the cravings of the drug in order to avoid suffering from a relapse. OxyContin rehab centers are the best place to receive treatment for addiction.
Symptoms of Addiction
The symptoms of OxyContin addiction can vary depending on the individual and the severity of the addiction. Some signs of addiction include, but are not limited to:
Physical dependency
Nausea
Vomiting
Muscle and bone pain
Intense cravings
Heart palpitations
Secretive behaviors
Lack of interest in things you once enjoyed
Poor performance at work and at school
Change in sleep habits
Weight loss
Irritability
Choosing an OxyContin Rehab Center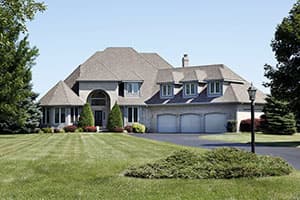 The first step in overcoming an addiction to OxyContin is admitting that you need help. Cooperation from the addict is not always needed for successful rehabilitation, though it is usually helpful. Once you recognize that you need help for an OxyContin addiction you should look for a rehabilitation center that can best suit your needs. Not all rehab centers are the same. You should consider several things when you begin looking for a facility.
How close do you want the facility to be? For an outpatient program, it is often best to choose a facility close to home so you will not have to travel far. For residential programs, the closer the facility is to your home, the more likely your friends and family will be able to visit you.
How strict is the OxyContin rehab center? Will the facility allow you to keep your cell phone and other electronics, or will you be unable to have contact with anyone during your treatment?
Does the center take your insurance, or will you need to pay out of pocket for the expenses?
Does the OxyContin treatment center provide aftercare once you complete your treatment, or will you be on your own when you are released?
If it is a residential program, will you be required to share a room, or do they offer private rooms?
How long will you have to wait before you can enter treatment? Is there a waiting list?
Does the facility provide accommodations for dietary restrictions?
Are all staff members professionally trained?
How long will treatment last?
What types of treatment do they offer? Will they provide assistance during detox?
If possible, tour each rehab center beforehand and make sure you are completely comfortable before you commit to the program. If you are unable to visit the facility in person, many centers offer virtual tours on their websites. The more comfortable you are, the more likely you will be successful.
I Want to Find an Executive or Luxury Rehab Center
If management responsibilities have kept you or your loved one from getting help for a drug use problem or behavioral addiction, executive rehab programs are the answer. By combining great narcotic, prescription drug or behavior addiction treatments with the ability to connect as needed to a computer or cell phone, an executive or CEO can receive treatment in seclusion and style.
Many contemporary drug, alcohol or behavior addiction treatment centers offer the luxury amenities you'd normally enjoy in the nation's finest hotels, with your success and health being the top priorities. From private rooms and 5-star chef-prepared meals to fine linens and gym facilities, you can get the best narcotic, prescription drug or behavior addiction treatment for yourself or your loved one while relaxing in style. If you need assistance in determining the greatest luxury treatment facilities for OxyContin addiction, dial our toll-free helpline today at .
Types of OxyContin Rehab Centers
Rapid detox centers advertise a shortened withdrawal period and a more comfortable detox process. This type of program is more dangerous than other programs and, as a result, a bit controversial. During rapid detox, the individual is placed under anesthesia and given medications to accelerate the detox process. This type of treatment can have many complications, such as heart attack. Detox typically takes up to 48 hours depending on the exact method that is used. According to the National Institute on Drug Abuse, nearly 55 percent of addicts who used rapid detox will relapse within six months of treatment.
If you or someone you love is struggling with drug and
alcohol addiction
, you may need to find an inpatient drug rehab center. Inpatient drug rehabilitation centers can give you the intensive therapy and tools you need to defeat alcohol and drug addiction so you can get back on the right path and live a successful, happy and productive life.
Outpatient rehab centers allow the individual to return home at the end of the treatment day. This is often a good option for those who suffer from only one type of addiction. It also works well for individuals who need to stay in school or go to work while in treatment. Outpatient rehabilitation is also a good choice for those who have families and children who need them at home. One problem with this choice is the individual may be faced with distractions and temptations while at home. You also are less likely to form a strong bond with fellow patients who can help you get through the treatment process.
Inpatient rehab centers remove the addict from their daily life and place them in a 24/7 treatment program. This type of program is often superior to other treatment programs due to its intensity. With inpatient programs, the individual leaves the harmful environment that contributed to their addictive lifestyle. This type of treatment process often has a higher success rate than other options.
Both inpatient and outpatient treatment programs offer professional monitoring, and individual and group therapy. An OxyContin rehab center that offers detox assistance will monitor you while you are going through detox. You will be made as comfortable as possible during withdrawal. Detox can take several days to several weeks depending on the severity of your addiction. Once you have completed the detox phase, the facility will provide you with behavioral therapy. You will learn about your old habits and discover new ways to deal with triggers that contribute to your addiction. Behavior therapy helps you discover new hobbies or revisit old ones. You will learn time management skills so you can use your time more wisely and have less idle time on your hands to think about drug use.
OxyContin rehab centers generally provide their members with group therapy. Small groups of individuals are encouraged to share their own experiences with drug use and rehabilitation. A therapist facilitates the group and helps members support and encourage each other in their path towards recovery. Once you have been released from an inpatient or outpatient program, it is important that you continue to attend all group meetings and individual counseling sessions. Your rehab center can help you locate a support group in your area, such as Narcotics Anonymous.
Take Our "Am I a Drug Addict?" Self-Assessment
Take our free, 5-minute "Am I A Drug Addict?" self-assessment below if you think you or someone you love might be struggling with drug addiction. The evaluation consists of 11 yes or no questions that are intended to be used as an informational tool to assess the severity and probability of a substance use disorder. The test is free, confidential, and no personal information is needed to receive the result.
OxyContin Withdrawal Symptoms
The effects of OxyContin last for up to six hours, so between five and six hours after your last dose, OxyContin withdrawal symptoms will begin. These symptoms will slowly worsen over the next few days, peak and level out, lingering for weeks, even a month. The symptoms may include:
Paranoid anxiety and irritability
Restlessness and insomnia despite yawning and a general feeling of weakness
Involuntary twitching and muscles spasms, especially in the legs
Stomach and muscle cramps
Bone pain
Alternating hot and cold flashes
Excessive sweating despite chills and shivering
Nausea and vomiting
Diarrhea
As bad as OxyContin withdrawal symptoms are, they are far better than overdosing on OxyContin, which is a distinct possibility with continued addiction: an OxyContin overdose can result in coma or death.
If you or someone you love needs assistance in locating OxyContin rehab centers in your area, call us at for more information. All calls are free and confidential.
More resources about
OxyContin

: