Oxycodone Addiction Treatment Centers Near Me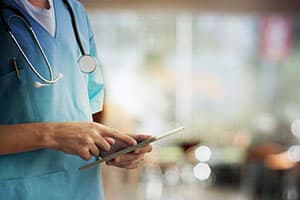 Oxycodone is used in a number of different prescription pain medications and considered a controlled substance. Oxycodone has a relatively high abuse rate. According to the National Drug Intelligence Center, oxycodone can be abused by crushing the pills and snorting the powder, chewing the pills, or dissolving the pills and injecting it. Many people who abuse oxycodone or have an addiction to the drug may need to seek treatment at an oxycodone rehab center. Through a treatment facility, abusers and addicts can get the help they need to live sober lives without the drug.
Information About Oxycodone Treatment
Addiction Rehabilitation Process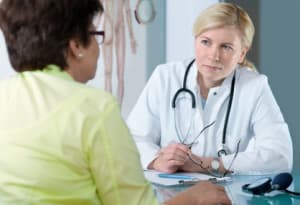 The journey to a healthy, sober life is not a quick and easy one. It is a lifelong commitment of dedication and hard work that is well worth the effort. Like any journey, the road to sobriety begins with simple steps forward.
Read More
Treatment for oxycodone addiction can be found at a number of different oxycodone rehabilitation facilities. The main focus of a treatment facility is getting addicts off drugs and teaching them to live healthy, productive lives without oxycodone dependence. Typically, individuals who need help overcoming an oxycodone addiction can seek help at an inpatient treatment facility or an outpatient facility. Inpatient facilities and outpatient facilities are designed to provide addicts with the support they need to overcome addiction. Both types of oxycodone treatment centers can offer addicts several treatment options such as group meetings and individual therapy.
Inpatient Rehabilitation Programs
Many individuals who suffer from oxycodone addiction can benefit from a stay at an inpatient facility. At an inpatient oxycodone rehab center, addicts are placed in an isolated environment. In this environment, professional counselors help addicts through each step of the rehabilitation process. Inpatient treatment allows addicts to detox from drugs in a safe environment and also keeps them away from triggers and temptations that can often lead to relapse.
Outpatient Treatment
Outpatient treatment is a vital part of staying on a sober path. However, outpatient treatment is an ideal option for addicts who have already completed a rehabilitation program at an inpatient facility. Typically, outpatient treatment centers are designed to provide addicts with a place to continue group therapy, meetings and individual therapy. Unlike an inpatient facility, an outpatient facility does not provide an isolated environment for addicts. Outpatient treatment is often considered an option for addicts when they feel mentally prepared to stay on a sober path.
Is Inpatient Treatment Necessary For Oxycodone Addiction?
An inpatient oxycodone rehab center is a necessary treatment option for many addicts. Inpatient treatment allows addicts to get better at their own pace. At many inpatient facilities, addicts are provided with weekly goals they must meet. However, not all addicts will meet goals at the same time. These goals are typically provided to help each addict understand the nature of addiction, as well as According to the National Institute on Drug Abuse, inpatient rehabilitation can be extremely effective when treating addicts, including those with severe addiction issues.-REHABS.COMwhy they became addicted in the first place. According to the National Institute on Drug Abuse, inpatient rehabilitation can be extremely effective when treating addicts, including those with severe addiction issues.
If you feel that you have an addiction to oxycodone and need help, do not hesitate to call the hotline and speak to someone today. You can find out the treatment options available to you and discuss how you can start on your path to recovery as soon as possible.
Oxycodone Addiction and Abuse
Many people who seek help at an oxycodone rehab center wonder if they actually have a problem. Oxycodone can be highly addictive; however, abuse is not the same as addiction, though abusing oxycodone can eventually lead to addiction to the drug. When oxycodone is used on a regular basis, the body builds up a tolerance and requires more of it to feel the same effects. As more of the drug is consumed, the body may become dependent on the drug, which can eventually lead to addiction.
Free Online Insurance Coverage Checker for Oxycodone Rehab
Use the free online insurance coverage checker tool below to find out if your health insurance provides coverage for oxycodone addiction rehab and other rehabilitation treatment plans for substance abuse recovery.
Oxycodone Treatment Length
Residential treatment can vary in length. While certain treatment facilities may only offer short-term programs, other facilities may offer longer programs. A short-term rehabilitation program is considered any program that is 28 to 30 days in length. Longer treatment programs can last anywhere from 60 days to a year. While short-term programs may be fine for certain individuals, others may require an extended program. Longer treatment programs provided at residential oxycodone rehab center allow addicts to work toward their goal of sobriety without having to worry about completing a rehabilitation program in a short amount of time.
If an addict enters a short-term program and realizes she needs more time, certain treatment facilities may offer an extension. However, the addict must prove that they are making an effort to get better by meeting goals and actively working with counselors.
How Rehabilitation Works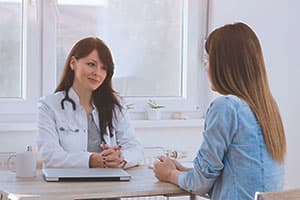 An addict who enters a program can expect the process to start with an assessment performed by the facility to determine the best course of action for that individual. Once the addict enters the program, he can expect to go through the detoxification process. Detoxification involves ridding the body of drugs in an effort to help addicts overcome physical addiction. The type and length of detoxification process will depend on the oxycodone rehab center.
Once an addict has overcome the physical addiction to oxycodone, they must begin the process of overcoming the psychological addiction to the drug. Counselors and therapists who work at rehab centers are trained to teach addicts how to cope with addiction in everyday life and what to do to avoid relapse.
According to the Centers for Disease Control, addicts need to continuously participate in rehabilitation. Once an inpatient program is completed, recovering addicts may want to consider enrolling in an outpatient program or attending group meetings and therapy sessions.
I Want to Find an Executive or Luxury Rehab Center
If business concerns have stopped you, a family member or a friend from getting assistance for a drug or alcohol problem or behavior-related addiction, executive rehabilitation programs may be what's needed. Combining top drug, alcohol or behavior addiction treatments with the freedom of computer and cell phone access, an executive or company president can get treatment in comfort and style.
Many current substance and behavior addiction treatment facilities feature the nicest amenities you would expect only in 4 and 5-star hotels, with your success and enjoyment being the primary goals. From 5-star chef-prepared meals and fine linens to gym facilities and in-house massage therapy, you can get the greatest drug, alcohol or behavior addiction treatment for yourself, your family member or your friend while relaxing in comfort. If you need a hand in finding the perfect luxury treatment programs for Oxycodone addiction, call our toll-free hotline as soon as possible at .
Funding Treatment
Many people who are in rehab worry about the cost. The price of rehab will depend on the treatment center, as well as its location. However, many facilities offer payment plans to individuals and may accept certain forms of health insurance. Certain government grants can also provide additional funding for a stay at an oxycodone rehab center.
Help is never out of reach when you suffer from addiction. If you feel you have an addiction to oxycodone, contact the helpline today to discuss your treatment options and what you can do to overcome your addiction.
Take Our "Am I a Drug Addict?" Self-Assessment
Take our free, 5-minute "Am I A Drug Addict?" self-assessment below if you think you or someone you love might be struggling with drug addiction. The evaluation consists of 11 yes or no questions that are intended to be used as an informational tool to assess the severity and probability of a substance use disorder. The test is free, confidential, and no personal information is needed to receive the result.
Things to Consider Before, During and After Treatment
It does not matter where the treatment facility is located. If an addict feels more comfortable attending a rehab facility close to home, it is fine. However, it is also acceptable to travel to a rehab facility.
Staying sober after rehab takes support from friends, family and others. Addicts who complete an inpatient program should consider continuing treatment through an outpatient facility or by attending meetings and therapy.
More resources about
Oxycodone

: