Orlaam Addiction Rehab Treatment Centers Near Me
Orlaam, which is also known by its generic name levomethadyl acetate, is an opioid analgesic drug. Addiction to other opioid analgesics, like morphine, can be treated by an Orlaam rehab center. Orlaam is administered to those recovering from opioid abuse to help control withdrawal symptoms. Most opioid analgesics have a strong potential for overuse and abuse, even in patients who initially used the drug when under the care of a physician. Abuse of prescription drugs is becoming more common, especially among adolescents and young adults. According to the National Institute on Drug Abuse, one in nine people ages 12 to 25 abused prescription drugs during 2010. If you are worried about the amount of opioid analgesic drugs you take or the way this particular drug is affecting your life, you should seek out an Orlaam recovery facility. For help finding a treatment center near you, call .
Inpatient Facilities vs. Outpatient Clinics
When choosing an Orlaam rehab center, you will have to decide between an inpatient or outpatient program. Orlaam rehabilitation facilities that offer an outpatient program may be preferable if you must continue to attend your job during the day or if you need to spend time with your family in the evening. However, some patients find that inpatient treatment centers make the rehabilitation process easier because these centers ensure that patients have no access to drugs or alcohol.
Do I Need a Residential Rehab Facility?
You may opt for a residential rehab facility for many reasons. If you choose a residential treatment program, you will not be able to succumb to the temptation to use Orlaam no matter how much you crave it. Residential rehabs encourage patients to spend their time undergoing therapy and focusing on personal development rather than on day-to-day tasks, such as cooking, cleaning and fulfilling any work-related responsibilities.
Residential Inpatient Rehab
If you or someone you love is struggling with drug and alcohol addiction, you may need to find an inpatient drug rehab center. Inpatient drug rehabilitation centers can give you the intensive therapy and tools you need to defeat alcohol and drug addiction so you can get back on the right path and live a successful, happy and productive life.
Read More
Tolerance vs. Orlaam Dependence
Though these terms are often confused, tolerance of and dependence on Orlaam are the not the same thing. However, it is common for dependence to follow tolerance. Tolerance is characterized by needing to take more of the opioid to achieve the same effect. Drug dependence is characterized by the following:
Needing the drug for normal functioning
Experiencing withdrawal symptoms when drug use stops
Having persistent cravings for the drug
Focusing on acquiring the drug
Free Online Insurance Coverage Checker for Orlaam Rehab
Use the free online insurance coverage checker tool below to find out if your health insurance provides coverage for Orlaam addiction rehab and other rehabilitation treatment plans for substance abuse recovery.
Are Orlaam Rehabs Private and Confidential?
It is understandable to be concerned about your privacy when you are seeking an Orlaam rehab center. The treatment center that you attend will understand this concern and safeguard your privacy. Additionally, the Health Insurance Portability and Accountability Act guarantees your legal right to keep your health information private. There are very few exceptions to this law. Those exceptions include the issuance of a court order or the permission of the patient. If you are concerned about your privacy while in the rehab center, you should know that many rehabs also offer private rooms.
How Long Does Inpatient Orlaam Rehabilitation Last?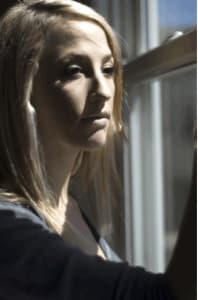 Your length of detox at an Orlaam treatment program will vary based on your needs. Recovery programs are usually 28, 30, 60 or 90 days. The length of treatment for your program will depend on your personal circumstances. For example, if your home is a drug-free environment, and you have family support, a 28-day rehab program may be sufficient for you. If you feel that it will be difficult for you to maintain your sobriety, you may wish to attend a 90-day program. Some programs offer several amenities, such as sports, yoga or art therapy. Programs like these may be more personally fulfilling to you during your treatment. To find a rehab program that offers special activities or amenities, call .
What Happens During Recovery?
Knowing what to expect at an Orlaam rehab center will help you feel confident about your treatment. The first part of rehab is intake. During intake, a medical professional will ask for information about your medical history and your history of drug use. After intake, you will most likely go through detoxification from opioids, perhaps with the help of Orlaam or another opioid analgesic, such as methadone. During detoxification, all chemical traces of the drug will be purged from your system. After detox, addiction therapy will begin. You will attend a combination of private and group therapy sessions, which will prepare you for life after rehab. You may require specialized care, especially if you have co-occurring drug dependencies. After you leave rehab, you may still participate in therapy or other aftercare programs to help you maintain your sobriety.
Paying for Orlaam Addiction Treatment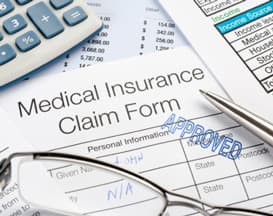 Insurance for Addiction Rehab
There are several insurance options that are available to people seeking treatment for their addiction to alcohol, drugs or certain behaviors.
Read More
According to the SAMSHA's study National Survey on Drug Use and Health, in 2009, 23.5 million people over the age of 12 were treated for substance abuse problems. Because substance abuse is such a widespread problem, Orlaam rehabilitation programs are easy to find and offer a range of payment options. Some Orlaam rehab centers take health insurance, and others will help patients create reasonable payment plans. Call today to find a program that meets your needs.
Should I Travel?
Whether to travel or stay local is a personal choice. Though being close to your home may be comforting, you may prefer to distance yourself from familiar surroundings during recovery. This can help you get a fresh start when you are done with treatment.
I Want to Find an Executive or Luxury Rehab Center
When business-related responsibilities are deterring you or someone close to you from looking for help for a illicit substance abuse problem or behavioral addiction, executive rehabilitation treatments will be invaluable. By pairing high-quality illicit substance and behavioral addiction programs with the freedom of occasional laptop and mobile access, a business person can achieve recovery while remaining attentive.
Frequently, fine illicit substance and behavior treatment centers offer the luxury amenities you'd normally enjoy in America's best hotels, with your health and well-being being the top priorities. From gym facilities and private rooms to 5-star chef-prepared meals and fine linens, you can get the top-rated drug abuse and behavior treatment for yourself or someone close to you while enjoying rehab. If you need assistance in finding the highest-quality luxury treatment facilities for Orlaam addiction, dial our helpline free of charge right away at .
What Happens After Treatment?
When you leave your treatment program, you will discuss long-term sobriety support with your therapist or program counselor. This may include outpatient therapy or group therapy. These and other forms of long-term sobriety assistance can be found near your home or workplace for your convenience.
Are You, or Is the Addict, Ready to Receive Help?
If you are looking for information on an Orlaam rehab center, then you probably already know you need support. By calling , you can speak to a counselor who will help you understand your treatment options.
Do You Want to Learn More About Treatment Methods?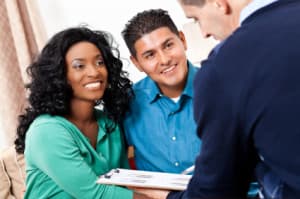 Though 12-step programs are the most common drug treatment methods available, there are many others. The key to successful treatment is choosing a rehab center where you will feel comfortable. Do not be afraid to ask questions about treatment methods, therapy options and the various amenities available. If you have medical needs that must be addressed during detox, you can find a rehab center that offers 24-hour medical supervision. Additionally, if you have special dietary needs, you can find an array of rehab programs that will cater to them.
Turn Your Life Around Today
The first step to reclaiming your life is enrolling in a drug rehab program. An Orlaam rehab center will help you face your opioid addiction in a supportive and calming environment. When you leave rehab, you will be ready to return to work and your family.
More resources about
Orlaam

: