Norco Addiction Treatment & Rehabs Near Me
What Do I Do If I'm Addicted to Norco?
If you or someone you love is struggling with an addiction to Norco, you may be wondering how to choose an appropriate rehab center. Inpatient programs, which require that you live at the facility for the duration of the program, provide around-the-clock addiction treatment. You'll want to decide whether you want a standard inpatient program or a specialized one, such as luxury, executive, holistic, or faith-based. It's also important to decide the length of time you'd like to spend in treatment.
The National Library of Medicine explains that Norco is one of several trade names for the combination of acetaminophen and hydrocodone, a pain-relieving opiate medication. One of the unfortunate qualities of opiates is their high potential for abuse. Abuse and addiction can be treated, however, with the help of Norco rehab programs. These facilities come in many varieties, but their mission is always the same: helping people get healthy. If you feel that you might be struggling with an addiction to Norco, call today to learn about your treatment options.
Norco treatment centers often provide both inpatient and outpatient services. Inpatient services offer all of the medical expertise of a hospital without the brightly lit, clinical environment. Outpatient clinics dispense medications or provide continuing therapy for people working to maintain their sobriety. Many Norco rehab programs offer both types of services for individuals at different stages of recovery.
Rehab for Addiction Treatment
Best Residential Inpatient Rehab Center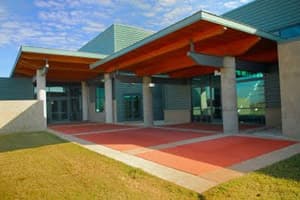 If you or someone you love is struggling with drug and alcohol addiction, you may need to find an inpatient drug rehab center. Inpatient drug rehabilitation centers can give you the intensive therapy and tools you need to defeat alcohol and drug addiction so you can get back on the right path and live a successful, happy and productive life.
A residential rehab facility is ideal for someone who needs a break from the normal stresses of life. If you're having trouble managing your daily obligations because of an addiction to Norco, inpatient care removes you from those obligations while helping you to overcome the addiction itself. Residential rehab not only helps you conquer your addiction, but also provides support for a broad range of related mental health issues.
According to the National Institute on Drug Abuse, addiction is a disease that leads to compulsive drug-seeking behavior, often despite obvious negative consequences. Addicts typically also experience tolerance and dependence on their drug of choice. Tolerance occurs when more of the drug is needed to achieve the same effect. Dependence, on the other hand, occurs when the body has become accustomed to the drug and stopping its use will lead to withdrawal symptoms.
Privacy Matters
Norco rehab programs understand the delicacy of substance abuse issues. These programs will make every reasonable effort to protect your privacy. Your medical records will remain confidential. Only those directly involved in your care will have access to those records. Whether or not you have a private room depends on the facility. The higher-end programs often include private rooms and quiet time for reflection and solitude.
Free Online Insurance Coverage Checker for Norco Rehab
Use the free online insurance coverage checker tool below to find out if your health insurance provides coverage for Norco addiction rehab and other rehabilitation treatment plans for substance abuse recovery.
Length of Stay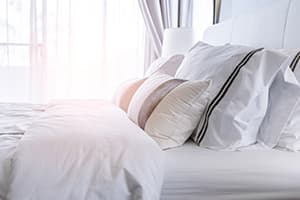 A longer stay nearly always leads to better outcomes and lower odds of relapse. Many Norco rehab programs recommend that clients remain for at least four weeks. Intensive treatment, with an emphasis on behavioral therapy and confidence building, might last three or more months. You will have to weigh your needs and decide how long you need to stay at a treatment center to derive the greatest benefit.
I Want to Find an Executive or Luxury Rehab Center
If management circumstances have hindered you or a spouse from getting care for a drug use problem or behavior-related addiction, Executive Rehabs will be of interest. Leveraging excellent narcotic, prescription drug or behavior addiction treatments with the ability to connect as needed to a computer or cell phone, a member of the management team can receive treatment in seclusion and style.
Many contemporary drug, alcohol or behavior addiction treatment programs provide the excellent amenities one would expect in four and five-star hotels, with your success and health being the biggest goals. From fine linens and gym facilities to in-house massage therapy and housekeeping services, you can get the perfect narcotic, prescription drug or behavior addiction treatment for yourself or a spouse while enjoying the surroundings. For assistance in looking for the top luxury treatment clinics for Norco addiction, dial our toll-free helpline as soon as you're able at .
What Happens During Rehabilitation?
Upon arrival at a treatment facility, a member of the staff will welcome you and help you fill out any remaining paperwork. You'll undergo a physical exam and talk with the people directly involved in your care. You may receive medication and close supervision during any detox and withdrawal period. After detox has run its course, you will begin group and individual therapy sessions for addiction. These sessions are designed to give you the wisdom and tools to approach life's problems in a healthier manner that does not include drug abuse. Near the end of your stay, a detailed plan for aftercare will be drawn up by you and your support team. Think of this plan as a map to a better future.
Take Our "Am I a Drug Addict?" Self-Assessment
Take our free, 5-minute "Am I A Drug Addict?" self-assessment below if you think you or someone you love might be struggling with drug addiction. The evaluation consists of 11 yes or no questions that are intended to be used as an informational tool to assess the severity and probability of a substance use disorder. The test is free, confidential, and no personal information is needed to receive the result.
Paying for Norco Addiction Treatment
Discuss payment options before making a firm commitment. Not all Norco rehab programs accept medical insurance. Some even require a large upfront payment. The cost of inpatient Norco rehab programs can be quite expensive; however, the long-term rewards of successful drug treatment outweigh the short-term economic cost.
Other Considerations
…your friends, family and medical providers will offer helpful solutions for maintaining sobriety and a positive outlook.-REHABS.COMThe decision to enter a Norco rehabilitation facility should not be taken lightly. You will want to discuss your options with your doctor and close family members. One of your biggest questions will be whether to stay close or travel far away. Each choice has its advantages and disadvantages. Decide which alternative will benefit you the most, and stick with that.
When you're about to enter a rehab program, you often don't consider what comes afterwards. While it's good to focus on one day at a time, eventually you will need to devise a plan for navigating life's responsibilities without Norco. Again, your friends, family and medical providers will offer helpful solutions for maintaining sobriety and a positive outlook.
After you realize that your addiction cannot be sustained, it's time to make all the necessary mental preparations for going into a residential rehab center. Arrange for your pets to be cared for, say goodbye to friends, and pack only what you will need. Most Norco rehab programs will provide an itemized list of what you can and can't bring into their facility.
Research the Issues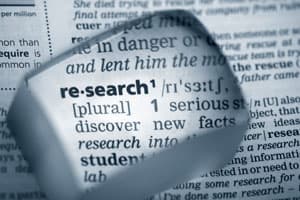 Make a list of the top three or four Norco treatment centers and then conduct some phone interviews to see which one provides the right kind of services for you or a loved one. Ask about intervention procedures; rehab doesn't always have to be voluntary to be effective, according to the National Institute on Drug Abuse. In addition, ask about the intake procedures, detox support and approaches to dealing with the symptoms of withdrawal. Because withdrawal symptoms are often a trigger for relapse, you want to ensure that the facility takes them seriously.
Treatment philosophy can vary widely depending upon the facility. The 12-step program, which was pioneered by Alcoholics Anonymous, is one of the most popular. In the 12-step program model, addicts go through a gradual and supportive process of personal growth and discovery. The 12-step philosophy recognizes that addiction is a disease, but also believes that a cure can only come from within. Other popular treatment approaches include holistic healing, which focuses on the entire mind and body, faith-based healing and community-based healing. Different treatment methods work better for some people than others. Study each method and determine which might work best for you.You will also need to dedicate some thought to the future. Specifically, imagine the goals you want to accomplish in the first weeks and months after exiting a rehab center. Keeping your mind on tangible, positive goals will reduce your odds of slipping into old routines and bad habits. For your own health and well-being, a positive future sometimes might mean cutting ties with old friends still in the grips of addiction.
Turn Your Life Around Today
Even with addiction, there is hope. Norco rehab programs specialize in understanding the needs of each patient. Your journey from addiction to health and sobriety begins with one phone call. Just dial , and you can be well on your way to a brighter future.
More resources about
Norco

: